Autoslalom #1 - Icar Short Track B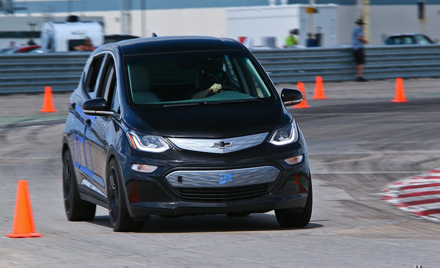 Club Autosport Des Laurentides
Sunday, July 12, 2020
Registration closed July 9, 2020 11:00 PM on July 9, 2020 11:00 PM EDT Registration ends July 9, 2020 11:00 PM on July 9, 2020 11:00 PM EDT Registration opens May 12, 2020 6:00 PM on May 12, 2020 6:00 PM EDT Registration runs from May 12, 2020 6:00 PM to July 9, 2020 11:00 PM
Autoslalom #1 - Icar Short Track B DIMANCHE 12 JUILLET 2020 / Autocross #1 – Icar Short Track B – SUNDAY JULY 12TH 2020
Les règlements obligatoire  à lire ASQ COVID-19 :
 -Pour se protéger contre le COVID, du désinfectants sera disponible aux stations de pylone et vous devrez vous laver les mains en arrivant et en quittant la station. Veuillez prendre note que vous devrez avoir a votre disposition un masque.
-Ayez votre casque ou une photo de l'étiquette de la norme du casque prêt pour l'inspection dès votre entrée sur le site. Prendre note que les casques Snell 2005 ne sont plus accepté cette année.
-Suite à une décision prise lors du dernier AGA dans un effort de réduire le gaspillage du plastique, le CADL ne fournira plus d'eau. Vous devrez donc vous apporter votre eau pour toute la journée. Également, vous devez vous apporter un lunch puisque aucune cantine ne sera ouverte sur place et qu'il vous sera imposible de quitter le site avant la fin de la journée.
-Dans un esprit d'équité envers tous, aucun passager ne sera accepté. De plus, aucun spectateur ne sera admis durant sur le site durant la journée. Si quelqu'un vous accompagne, il(elle) doit arrivé en même temps que vous le matin et partir en même temps que vous.
- Peu de temps avant l'événement, un courriel vous indiquant votre run group ainsi que votre station de pylone vous sera envoyé. SVP, prennez le temps de consulté ce message.
Pour les codrive, le premier pilote fera ses 3 essais, suivi d'une désinfection du véhicule (volant, shifter, porte, etc), puis le second pilote fera ses 3 essais. Les pilotes sont responsable de leurs matériels de nettoyage et doivent appliquer les règlements.
The ASQ COVID-19 mandatory guidelines to read: 
-To protect against COVID, disinfectants will be available at pylon stations and you will need to wash your hands when you arrive and when you leave the station. Please note that you will need to have a mask available.
-Have your helmet or a photo of the helmet standard label ready for inspection as soon as you enter the site. Please note that Snell 2005 helmets are no longer accepted this year. 
-Following a decision taken during the last AGA in an effort to reduce waste of plastic, CADL will no longer provide water. You will therefore have to bring your own water for the whole day. Also, you must bring a lunch since no canteen will be open on site and you will be unable to leave the site before the end of the day.
-In a spirit of fairness to all, no passenger will be accepted. In addition, no spectators will be allowed to stay on the site during the day. If someone is accompanying you, he / she must arrive at the same time as you in the morning and leave at the same time as you.
- Shortly before the event, an email will be sent to you indicating your run group and your pylon station. Please take the time to consult this message.
-For codrivers, the first drivers does all of his runs first and gets out to disinfect the car (steering wheel, shifter, door, etc) in order to let the second driver to run as well. All drivers are responsible to bring their disinfection products.
Tarifs :
- jusqu'au 5 Juillet à 23h59 : 37.50$ pour les femmes, 75$ pour les membres, 90$ pour les non-membres.
- du 6 au 9 Juillet à 23h00 : 57.50$ pour les femmes, 95$ pour les membres, 110$ pour les non-membres.
* Les tarifs sont valides jusqu'au dimanche soir 5 juillet 2020. Un 20$ additionnel s'appliquera ensuite jusqu'à la fermeture des inscriptions en ligne le jeudi 9 juillet 2020 à 23h59.
* NOTE : AUCUN REMBOURSEMENT À PARTIR DE SEPT JOURS AVANT L'ÉVÉNEMENT.
Fares :
- Until July 5th at 11:59pm : 37.50$ for women, 75$ for members, 90$ for none members.
- From July 6th to July 9th at 11:00 PM : 57.50$ for women, 95$ for members, 110$ for none members.
* Rates are valid until Sunday evening July 9th, 2020. An additional 20$ will apply until closing of the online registration on Thursday, July 9th, 2020 at 11:59 pm.
* Drivers who have purchased the season pass do not have to register.
* NOTE: NO REFUNDS SEVEN DAYS BEFORE THE EVENT.TARIFS: 
07h00 (max.) : Arrivée des organisateurs et montage du circuit
8h00 à 9h30 : « Check-in » à la tente des chronos et marche du parcours possible
9h30 à 10h00 : Réunion des pilotes, confirmation des instructeurs assignés pour les nouveaux, marche du parcours officielle
10h00 à 16h30 : Essais libres/pylone duty/break et pause lunch
16h30 à 17h30 : Ramassage du parcours et de l'équipement
17h30 + : Souper au resto à l'extérieur pour ceux qui veulent étirer le tout!
07h00 (max.) : Arrival of the organizers and course setup
8h00 to 9h30 : Registration andTrack walk open
9h30 to 10h00 : Mandatory drivers meeting
10h00 to 16h30 : Run groups/pylone groups/ break and lunch groups
16h30 to 17h30 : Course clean up
17h30 + : Podiums and awards