The Art & Science of Racing in the Rain webinar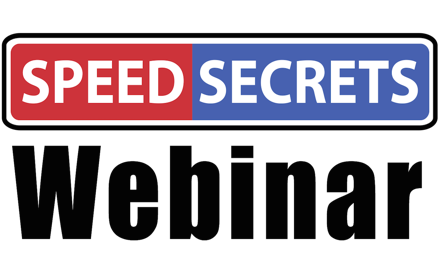 Speed Secrets
Tuesday, September 11, 2018
Registration closed September 11, 2018 12:30 PM on September 11, 2018 12:30 PM PDT Registration ends September 11, 2018 12:30 PM on September 11, 2018 12:30 PM PDT Registration opens September 11, 2018 11:45 AM on September 11, 2018 11:45 AM PDT Registration runs from September 11, 2018 11:45 AM to September 11, 2018 12:30 PM
The best wet-weather drivers are not born with a "rain gene." They develop their skills and mindset to be fast on wet tracks. And you can, too.
Many drivers hate driving in the rain. Why? Because they don't have a strategy for dealing with it or haven't developed their "wet weather skills." Therefore, they don't believe they're good in the rain. 
If your usual response to rain is to either pack up and go home, or grit your teeth, tense up and drive slowly, let me change your entire approach to rain driving - so you can gain an edge on those drivers who don't. You'll develop:
A mindset that looks forward to wet weather driving
A deep sense of comfort and confidence
The skills & techniques to support this mindset
NOTE:  The Art & Science of Racing in the Rain webinar is NOT just for racers. It's for any performance driver - Autocrosser, HPDE, Track Day, Time Trial (and racers!)
If you want more info, go to SpeedSecrets.com/Rainmaster.
Join me on September 11th, at 8:30pm Eastern/5:30pm Pacific for 90-plus minutes of presentation, discussion, and Q&A. I'm not putting an end time on the webinar because I'll keep it going until I've answered all the questions I can. At $59, it's the easiest way to get my coaching!
I love driving in the rain, and I look forward to sharing with you what I've learned about it over the past 40 years.
- Ross Bentley