About this event
Presented by


Powered by The Great Plains, Kansas City, Rocky Mountain and St. Louis chapters of the BMW Car Club of America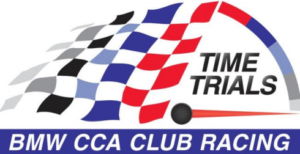 New for this year is Time Trials! Requires solo driving history. All time trial registrations are subject to approval by the Time Trial steward.
Transponder required, rental units available during registration.
Saturday Night Outdoor (Socially Distnced) Dinner & drag strip runs! Stay for an outdoor dinner Saturday night followed by the famous straight-line autocross runs available on the NHRA drag strip at Heartland Park
Virtual Track Walk presented by Ross Bentley, sponsored by SPEED SECRETS and Garmin! Only FOC attendees will have access to the HMP track walk unveiling, prior to our event. Ross will guide you through every nuance of the track. Ross consulted with Garmin as they developed the Catalyst, plus Ross joined us at FOC VI, so he is intimately familiar with the track.
Win a Garmin Catalyst valued near $1,000! Raffle tickets available during registration.
Instruction Mode- Important Note for Student Drivers and Instructors
The goal of our HPDE is to teach and enhance your driving skills on a closed road course racetrack that you can apply to your everyday driving, making you a more competent and safe driver. If you have never attended or are relatively new to HPDE, as a safety-first focused event, we pair you with a seasoned instructor coupled with classroom instruction to help you learn the most from the event.
Historically these events have involved in-car instruction, but due to the current situation with COVID and BMW Car Club of America event restrictions, it is unlikely that we will offer in-car instruction this year.
For Group 4 and Group 3 drivers (most drivers with <3-6 events experience), it is likely that our event will involve some combination of group lead-follow (multiple student cars follow an instructor), one-to-one lead/follow instruction (student follows instructor and/or instructor follows student), and small-group classroom sessions with an experienced instructor.
Group 2/Upper-Intermediate drivers are likely to include some of the same instruction methods mentioned previously, with the potential to be signed off to drive "solo" (without an instructor leading) after demonstrating their skill and consistency to their instructor.
Group 1/Advanced-Solo drivers will drive without an assigned instructor. We expect to provide more details and a defined approach to all participants and instructors approximately one month in advance of the event.
No previous experience necessary for HPDE participation. Must be 18 with valid driver's license. We will have Novice, Intermediate, and Advanced run groups. Run groups are scheduled to receive multiple track sessions per day.
Fee Schedule for High Performance Driving School (HPDE) and Time Trials. Openings will be filled as they are received, by registration date.
$429 Saturday-Sunday HPDE: This includes 2-days of instruction and track sessions. This is a two-day school; one-day registrations by pre-approval only. (see important note on instruction mode above)
$429 Saturday-Sunday Time Trials: For Group 1/Advanced-Solo students.
$529 Friday-Saturday-Sunday HPDE: Group 1/Advanced-Solo students can participate in an extra day to improve their skills. Fee is for all three days.
$529 Friday+Saturday-Sunday Time Trial: For Group 1/Advanced-Solo students. Get some practice in on Friday for Time Trials on Saturday and Sunday.
$150 Instructor 3 day HPDE (see important note on instruction mode above)
$275 Instructor Friday+Saturday-Sunday Time Trial: While the organizers will do their best to organize schedules so that instructors can run Time Trials, it can make for a very busy weekend. (see important note on instruction mode above)
Club Membership Required due to IRS regulations. Memberships are available during registration. BMW ownership NOT required. Associate members are welcome, as are guests of current members. Participation as a volunteer does not require membership. More information regarding membership is available at www.bmwcca.org/join.
Options
$60 Transponder Rental for Saturday-Sunday Time Trials
$20 Garmin Catalyst Raffle Ticket
$25 Drag Strip Runs
$25 Saturday Night Outdoor Catered Dinner
$25 Event T-Shirt
$150 Garage: These can be split amongst your friends. Garages are available on first-come, first-served basis and are limited in number. Once they are gone, that's it - they are gone!
$58 Annual BMW CCA membership (required to participate)
The event schedule will be announced shortly. The high performance driving school and time trials will run Saturday and Sunday, with Friday available for pre-approved advanced students and instructors.
Please watch Flat Out Classic for more information.
Our host hotel this year is the Super 8 at Forbes Landing.
Super 8 Forbes Landing
5922 SW Topeka Blvd.
Topeka, KS 66619
(785) 862-2222
Please contact the hotel directly and let them know you are with the BMW club to get our special event rate.
Follow our 7 steps to Driving School Happiness:
What you do first:

What happens next:

And then:

1. Register online.
2. Pay online.
3. Registration is done - that's it!

4. You download the information packet from flatoutclassic.com
5. You read the materials.
6. You prepare your car and yourself.

7. You show up at Topeka in June ready to learn and have fun.

BMW CCA driving schools are designed to teach drivers how to safely improve their driving abilities and explore their cars' capabilities. Students, using their own cars, get one-on-one instruction from experienced instructors. Our overriding emphasis is on safety, and safely learning how to control the car in emergency and higher performance conditions. The school is conducted on a paved, closed, and controlled course to minimize risk to persons and equipment. HPDE instruction is not a racing school, practice or preparation for racing, and it is not a timed, competitive event or speed contest. Even though we try to minimize risk, there is an inherent risk of damage to your car and injury to yourself. Please be certain that you are willing to accept this risk before registering for the school.
Cancellation/Refund Policy - PLEASE NOTE:
The organizing clubs incur significant cost and risk when scheduling events. The club will be faced with many expenses even if participants cancel. As a result, we have instituted the following policy.
Cancellations completed prior to 05/14/21 COB (1800 CDT) will not incur a fee.

Any cancellation after COB on 05/14/21 will have a 20% fee (rounded up to nearest whole dollar amount) applied to all cancellations.

Starting 05/21/21, cancellations will have a 50% fee (rounded up to nearest whole dollar amount) applied to all cancellations.
Event requirements
You must bring a Snell Foundation-rated M2015 or SA2015 (or newer) helmet. Students who do not have an approved helmet, or whose cars do not pass a track side safety check will not be allowed on the track and no refunds will be made. Loaner helmets are not available.
All drivers must be at least 18 years of age by the event date for HPDE and time trial events.
All driving participants must possess a full, valid, non-suspended, and current state driver's license.
All participants, volunteers, and guests will be required to sign an insurance company form waiving their rights to sue. A copy of the waiver is in the information packet. If you would like to read a copy prior to submitting this application, you may request one by contacting the Driving School Registrar.
All makes and models of cars are welcome, provided they pass a pre-event safety inspection and a track side safety check.
Convertibles must have full roll bars, at least two five-point harnesses and must be approved in advance on a case-by-case basis.
If you have any medical condition that requires consideration under the Americans With Disabilities Act, please indicate that on the registration form.
Each driver must register separately even if sharing a car. No more than two drivers per car. Shared cars may be required to run back-to-back track sessions
Please don't hesitate to contact us with any questions. We want to make sure this is a great experience for you. Thank you.
Heartland Motorsports Park
Topeka, KS
BMW CCA - Kansas City Chapter
More events from this organizer