About this event
The Motorcycle Roadracing Association Inc. (MRA) takes pride in creating fun, safe, affordable, competitive motorcycle roadracing opportunities in Colorado!
The MRA features the fastest riders on sport bikes in the state competing head to head on a wide varieties of racing motorcycles. You can experience the excitement of motorcycle racing first hand by attending a racing event, volunteering to be part of the action, or becoming a motorcycle racer.
If you are an aspiring motorcycle road racer, the MRA provides high quality instruction and racing experience opportunities all within Colorado. Our Superstreet racing series is an excellent way for aspiring racers to enter the sport under the guidance of friendly, knowledgeable MRA instructors with decades of experience. You can use your own street bike with minimal modifications and become a racer in one day!
For roadracing fans, whether superbikes or Moto GP, with an affinity for sportbikes like the Honda CBR, Kawasaki Ninja, Suzuki GSXR, Yamaha R6, Yamaha R1, and Ducati Superbikes, we invite you to experience racing up close.
If your interest is being part of the show, we have entry level opportunities for our Safety Team and track personnel. Volunteers are coached on skills, procedures, and equipment they'll use to support the racing program all weekend. Being part of the Safety Team is an exceptionally good way to understand what motorcycle roadracing is all about while building relationships and developing in depth firsthand knowledge of the sport.
Turn 1 at Hight Plains Raceway during the start of Sunday's "Race of The Rockies"! (Photo by Brandon Wren)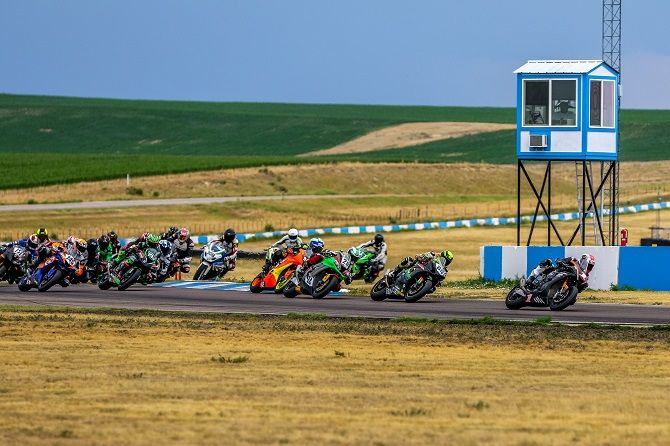 More racing action from Race of the Rockies! (#1) Ryan Burke leads (#28) Dave Lambert and (#25) Mike Applehans. (Photo by Brandon Wren)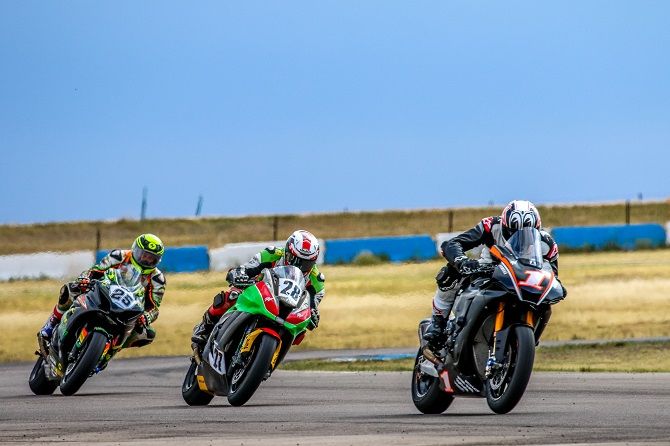 Event requirements
All competitors, except those participating in the Superstreet Class, must possess a valid MRA Racing License or a current racing license from another MRA recognized organization. Please see MRA Rule Book Section 10 Membership, Licencing and Advancement.
The MRA Membership Event in MotosportReg can be found here:
MRA 2023 Membership & Licensing
Online preregistration for all races closes at 11:59pm the Monday before the event (unless otherwise noted). After preregistration, late entries will be accepted until 8:15 am on the day of the race event for an additional $40. Details are in MRA Rule Book Section 11 - Registration and Entries.
ALL MRA competition license holders are required to have a valid AMA membership. Click the button below to renew or join the AMA.

Has your emergency contact info been updated on MotosportsReg?
Go to Motorsportseg.com, click on My Account, click on your profile. In your profile you can verify the Emergency Contact under "my information"
Have you read the MRA Rule Book?
https://www.mra-racing.org/racers/classes-rules/
Have you read the MRA Electronic Media Policy?
https://www.mra-racing.org/social-media-policy/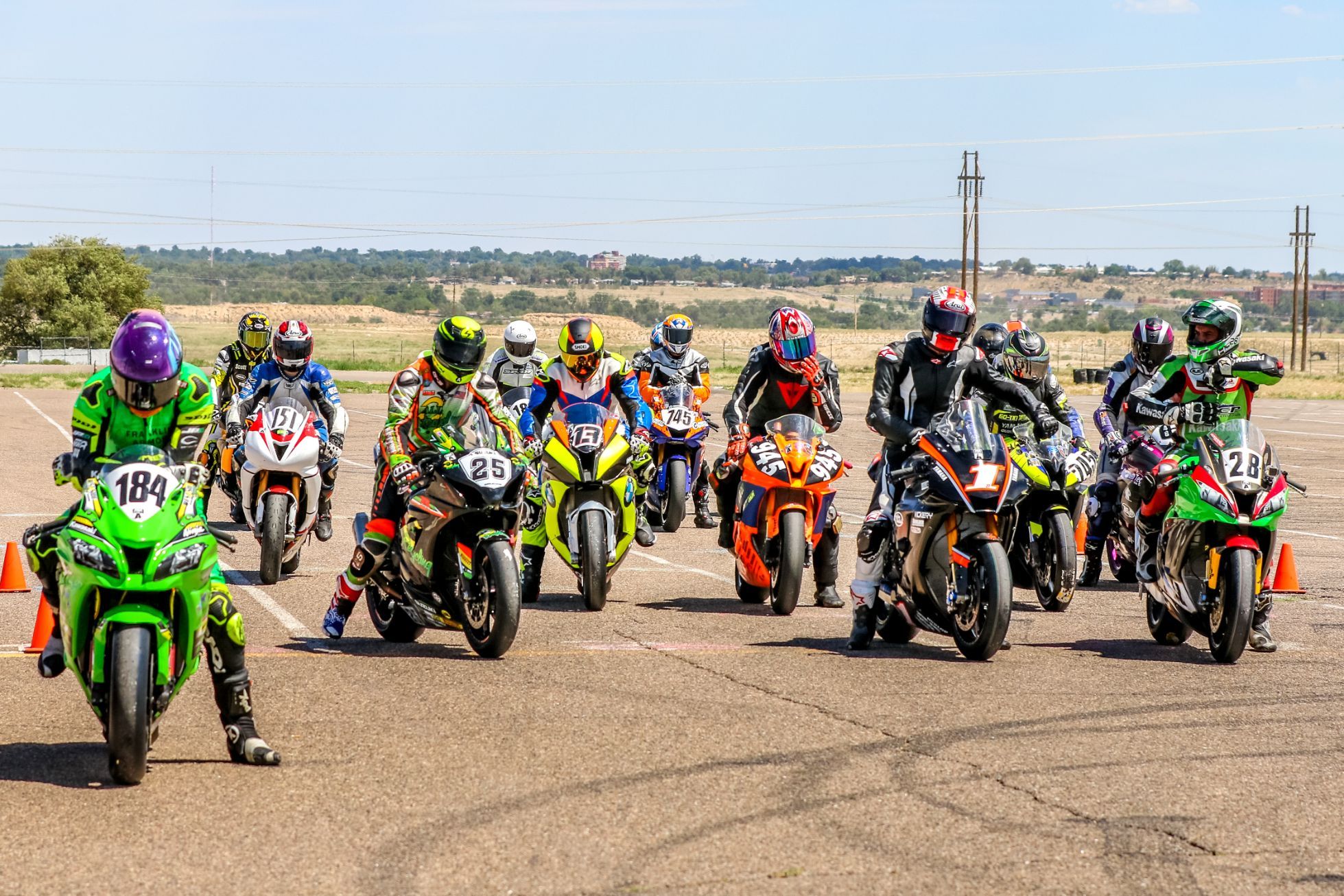 Pikes Peak Int'l Raceway
Fountain, CO
Download track map
Watch a video tour/lap
Motorcycle Roadracing Association