About this event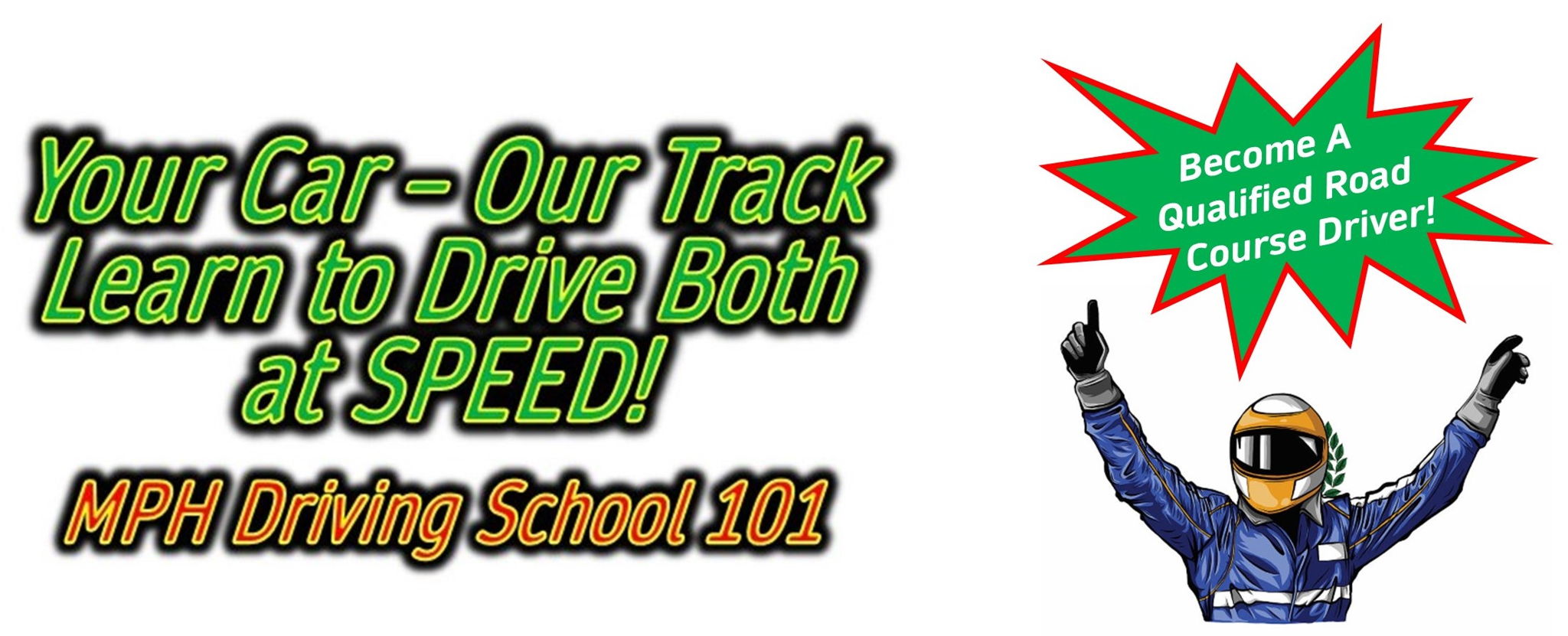 Become a QUALIFIED DRIVER at Motorsport Park Hastings by completing MPH Driving School 101. This driving school is the first step to enjoying the incredible value of our Guardrail Club or simply "earning your qualification" to drive at future MPH events.
You and your fellow students will get professional driver education on our challenging and newly repaved 2.15-mile, 13-turn asphalt road course. Your "learnin' to turn" experience starts with some nice, easy orientation laps, followed by some very important and insightful classroom time. Then, it's YOUR turn to drive our track at speed, with your own in-car instructor beside you, helping you put it all together out on the track.
One you've earned your MPH Qualified Driver rating, you are now eligible to join us for future Guardrail Club Member / Open Track Days.
The MPH Driving School 101 is also REQUIRED for any new Guardrail Club member that does not have pervious and verifiable performance driving education.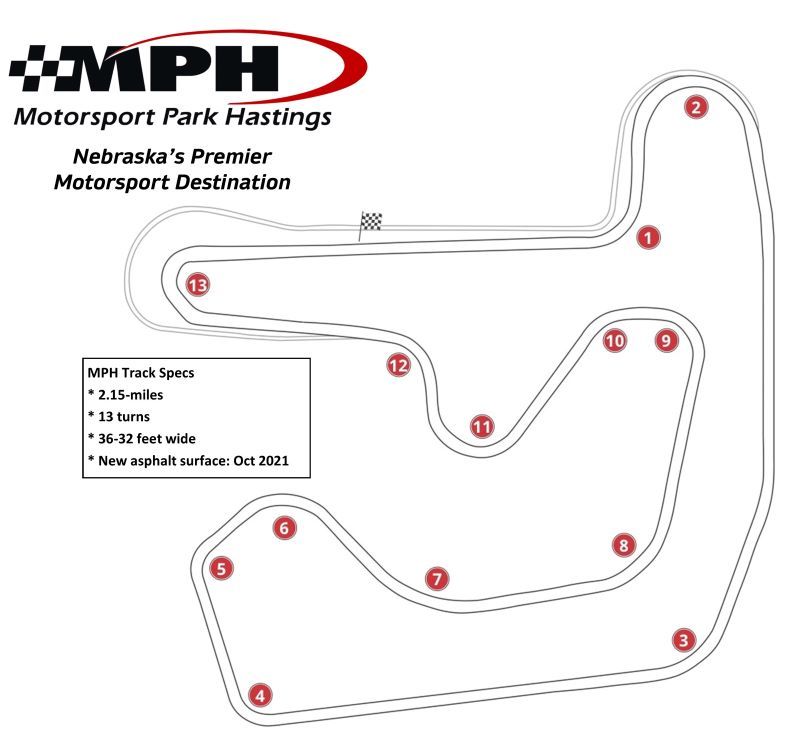 Event requirements
Attendess of MPH Driving School 101 are required to be 18 years of age, and must possess a valid driver's license. Students must provide their own track-worthy vehicle will need an SA2015 or SA2020 helmet, or be prepared to rent one ($10) at MPH. A limited number of M, L, and XL helmets are available. MPH Driving School 101 events are held rain or shine, so please plan accordingly.

When to be here:
* Track gate opens at 8 AM
* Student Check-in: 8 AM
* Vehicle Tech Inspectioin: 8:30 AM
What to wear: All students are required to wear the following:
* Long-pants
* Long-sleeve shirt (t-shirt or button-down)
* Closed-toe shoes

What to bring:
* Open mind
* Willingness to LEARN
* Small cooler and water (NO ALCOHOLIC beverages until the track goes cold at the end of the day)
* Camp chair
* Rain gear (yes, we run rain or shine!)
Motorsports Park Hastings
Hastings, NE