About this event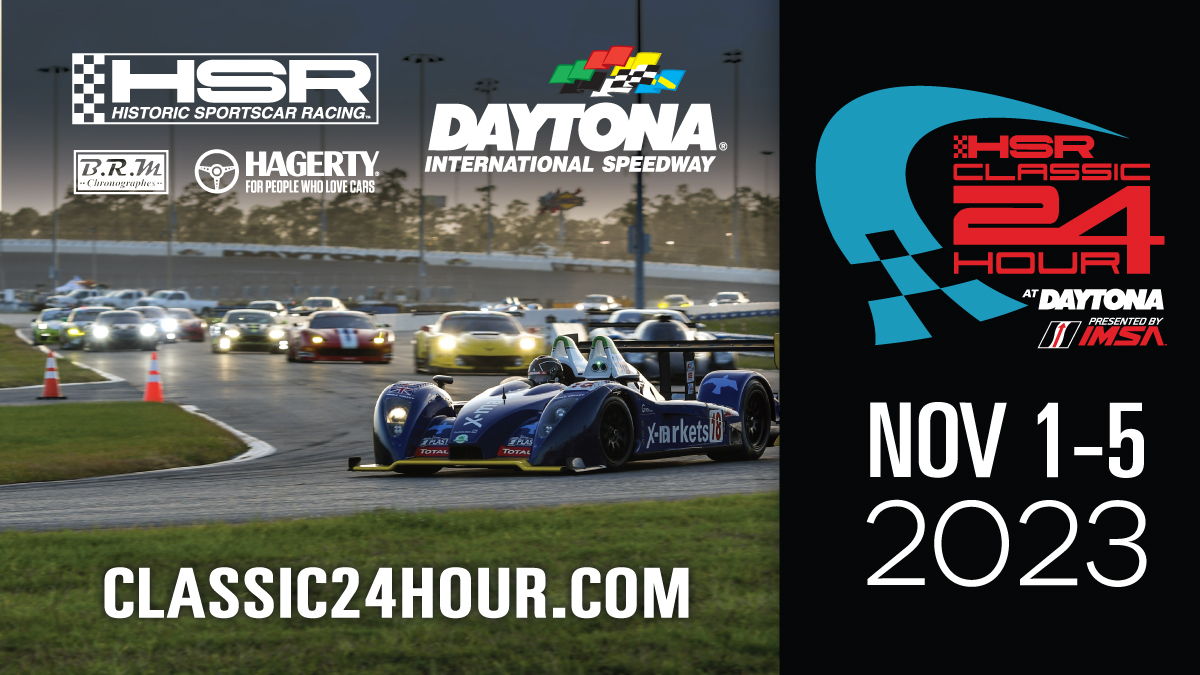 Nestled in its traditional November date, the Classic 24 Hour returns in the first week in November.
With lots of possible track time, you will certainly have your fun meter pegged all week long!
Classic 24 Hour Entries include the following:
Garage Reservation Priority
Two (2) Passes to the Drivers Lounge
Three (3) Crew Member Credentials
Priority Number Assignment
Also running will be the Daytona Historics which includes:
WeatherTech Sprint Races
B.R.M Chronograph Endurance Challenges
SascoSports Int'l/American Challenge
Stoner Car Care Global GT
Classic RS Cup
Event requirements
All Non-HSR-Licensed Drivers are required to upload a copy of a competition license that will be valid during the entire event. HSR accepts competition licenses issued by all Vintage Motorsports Council (VMC) member organizations and the FIA (and its associated member organizations).
Non-HSR licensed drivers will be granted a single event HSR membership for the duration of the event.
This does not affect any licensing requirements.
All Classic 24 Entries include credentials for Driver and one Co-driver plus three (3) crew/guests. All Daytona Historics Entries include credentials for Driver and three (3) crew/guests.
Extra Crew Passes (overcrew) may be purchased by Driver for $100/each.
Head and Neck Restraint system is required in 2023.
Daytona Int'l Speedway
Daytona Beach, FL
Watch a video tour/lap
Buy virtual track walk
Historic Sportscar Racing - HSR
More events from this organizer