About this event
Ground School - Overview of Track Days/ Driver School, Autocross and more.
New Venue with support of HMS Motorsport and Palmer Motorsports Park - APRIL 8th, 2023 (9:00am to 1pm)
If you've ever wondered what its like to take your car out for a track day, or what it takes to compete in an Autocross, we have the perfect opportunity to discover how the Boston Chapter of the BMW CCA hosts our events and how easy it is for you to get started.
You are invited to join us at Palmer Motorsports Park on April 8th for our annual ground school. Track day Driver Education and Autocross programs are some of our most popular in the BMW CCA and this event will use an interactive classroom session with the optional opportunity to participate in parade laps to give an overview of what you can expect on track. Our long time sponsor HMS Motorsport will be on site to talk through safety equipment and Helmets in particular. HMS is headquartered in North Carolina but also has a location right here in Danvers MA. Check out their website for more information on their extensive involvement in all forms of motorsport and for directions to their store at www.hmsmotorsport.com.
Our plan is to provide an overview of our driving events program with particular focus on Track Day, Driver Education and Autocross. We'll go through where events are held, fundamentals of driver technique and how we coach them. We'll walk through how to get ready for an event, what your first event looks like and especially how addictively fun these events can be.
Pre-event registration is highly recommended with online registration at $35 per person and on site, day of event registration at $50 per person. The day will start with a continental breakfast at 9:30am with the presentation session getting underway at 10am sharp. We should end the classroom session around noon and then HMS will provide a pizza lunch during which you can talk with the event organizers and instructors. The HMS team will have some of their safety equipment inventory on hand, especially if you want to try on a helmet, something very difficult to do on-line. Towards the end of the lunch period you will have the option to participate in some parade laps around the Palmer Motorsports race track. You are not required to participate in parade laps to attend the ground school but these will give you a flavour for what you can expect at a DE event. Guests (18+) may be registered for $20 per person.
Parade Laps? Drivers (and their passengers 18 years and older) will drive several laps of the race track at reduced speed, behind a pace car. No helmets are required. These parade laps will allow you the time to see the race track in it's entirety while getting a feel for what a full on track day experience would be like.
Who should attend?
Our event is open to driving enthusiasts interested in taking your car on a race track or to compete in an autocross; In both cases you''l become a better driver and you'll get a preview of our 2023 Driving Events Season. This event is open to members of the BMW CCA as well as non members who can register to join the club at this MEMBERSHIP link or at the venue on the day of the event. Annual BMW CCA Membership is only $48.
Specifically drivers and guests will need a valid drivers license and be 18 years of age or older.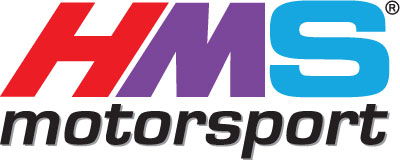 Event requirements
Please do complete the registration process.
This annual event is always well attended and is beneficial to everyone – novice or experienced. With the first Autocross or Driving School less than a month after our ground school, you just have enough time to get you and your car ready for the start of the new season. The Ground School is a great opportunity to meet your fellow participants, get psyched, and gather some great tips about how to make the most of this season's events!
Our hosts HMS will provide lunch and offer DISCOUNTS (to those who registered) on safety equipment such as SCHROTH Harnesses, helmets, driving shoes, driving gloves, Motul fluids, and Performance Friction Race brake pads.
Helmets are NOT required for Ground School...........but remember that a SNELL approved helmet with the appropriate sticker (SFI 31.1 and FIA 8860. Snell SA2015/2020 and M2015/2020) is required for participation in Drivers Schools or Autocross. Car control, ADSS, AC3 and Street Survival schools do not require helmets.
Palmer Motorsports Park
Palmer, MA
Download track map
Watch a video tour/lap
More events from this organizer