About this event
We are headed back to one of our favorite summer tour haunts - Maple Creek Winery in always-fair-weather Yorkville!
This year we are presenting a catered lunch with your choice of either Tri-Tip or Chicken Thighs right off of the grill.
Seating is all outdoors at shared picnic tables.
Wine flight tasting included with your meal, total cost $35/person.
We will again have a separate run group (depending on the number of entries) for those drivers that are not familiar with the Highway 128 route and/or have little or no experience with the Redwood Region lead-follow nuances. You can indicate your preference at registration to help with advance planning.
Online route map available at : https://ridewithgps.com/routes/36894382 Additional instructions available after registration.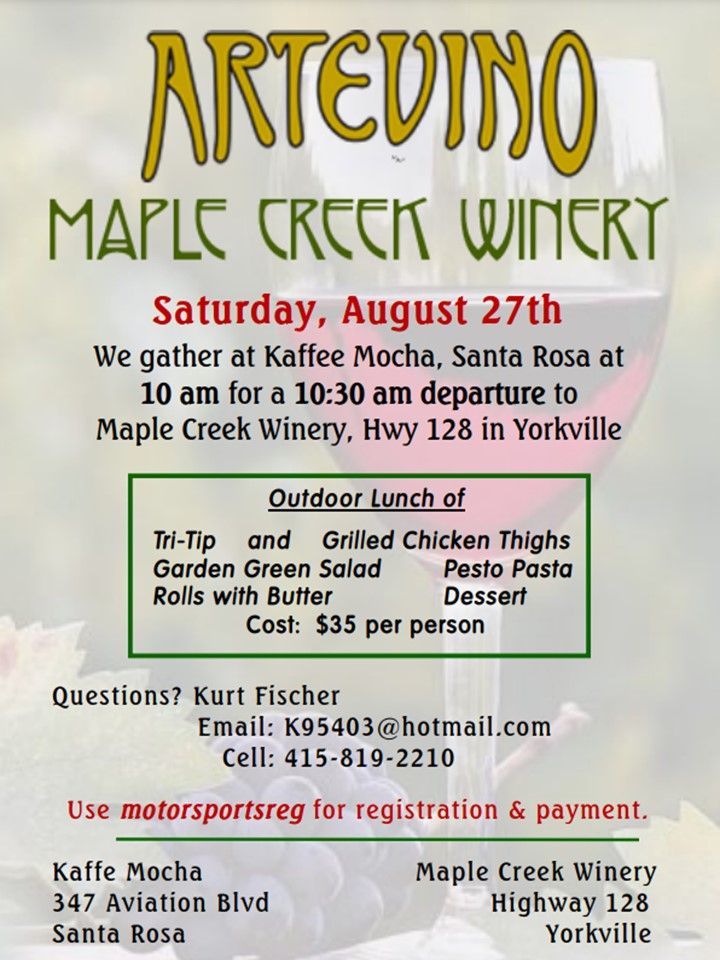 https://ridewithgps.com/routes/36894382

You may also wish to bring non-alcoholic beverages of your choice. It can be quite warm at Maple Creek!
Maple Creek Winery
Yorkville, CA