About this event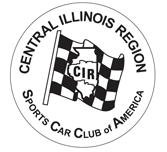 Central Illinois Region Test and Tune day is an opportunity to dial in your new set up for the season. The objective is to require only 1-hour of shagging cones (sign up will be at registration, first come first served for time slots) and then allow you the rest of the time to drive / eat / chat / tinker as much as you want. We will require no more than 1-car on course at a time to minimize safety risks and hazards. When we have done this in the past folks go 20+ runs in a day.
Also, we will be refreshing ourselves on all the equipment during this time slot, so this will be a good way to get familiar with all the different areas of an event and learn some new skills.
NO WALK-UP REGISTRATION, PRE-REGISTRATION ONLY.
EVENT LIMITED TO 30 PARTICIPANTS
Registration Fees: $50
Event Day Schedule
7am: Site Opens
7 to 9:00am:
- Course setup and safety check
- Registration training
- Timing equipment training
- Waivers check
- Tech Inspection
9:15am: Driver's Meeting by timing
9:30am: Course Opens
4:00pm: Course Close
4:00pm +: Setup course for Sunday
Event requirements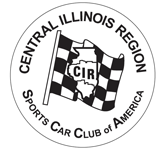 Basic Event Guidelines and Safety
A valid drivers license is required in order to participate, please bring drivers license with you to registration. Temporary permits are allowed if parent/guardian remains present while driving.
Please note that our insurance doesn't allow tippy vehicles like SUVs. Please consult the 2022 SCCA Solo Rulebook section 3.1 and the beginning of Appendix A. Regardless of the listing, all vehicles may be subjected to the Height/Width check by the SS's on-site.
All vehicles must pass safety inspection on the following points prior to running: working seat belts, throttle return action, secure battery, *no* leaks, adequate brake pedal, tire condition, tie-rods, and wheel bearings.
All loose items, snap-on hubcaps, detachable fender skirts, speaker boxes, center caps, and trim rings must be removed. This includes things like trash or clothing that may go flying around inside the vehicle.
Closed toe shoes are required (no sandals or flip-flops) while driving.
Certified Helmets are required (Snell M2010/SA2010 or newer), but the club has loaner helmets to provide as well. If you don't know the rating of your helmet you can look inside for a sticker, just may need to pull back some of the padding to locate the sticker. If you want to purchase a helmet you can look online at places like Jegs or Summit Racing or visit Hoerr Racing or a powersports dealer in the Peoria area.
The complete 2022 SCCA Solo Rulebook is available on www.scca.com.
No alcohol or firearms are permitted at this site. There is a designated smoking area but you may not have time between runs or heats.
Car safety inspection information can be found here:
Helpful links, car classing info and novice information can be found here:
Anyone under 18 will need to have both parents or guardians sign the below release. Without both parents/guardian's approval, the minor will not be allowed on-site. This includes spectators as well.
Pekin Municipal Airport
pekin, il
SCCA - Central Illinois Region