About this event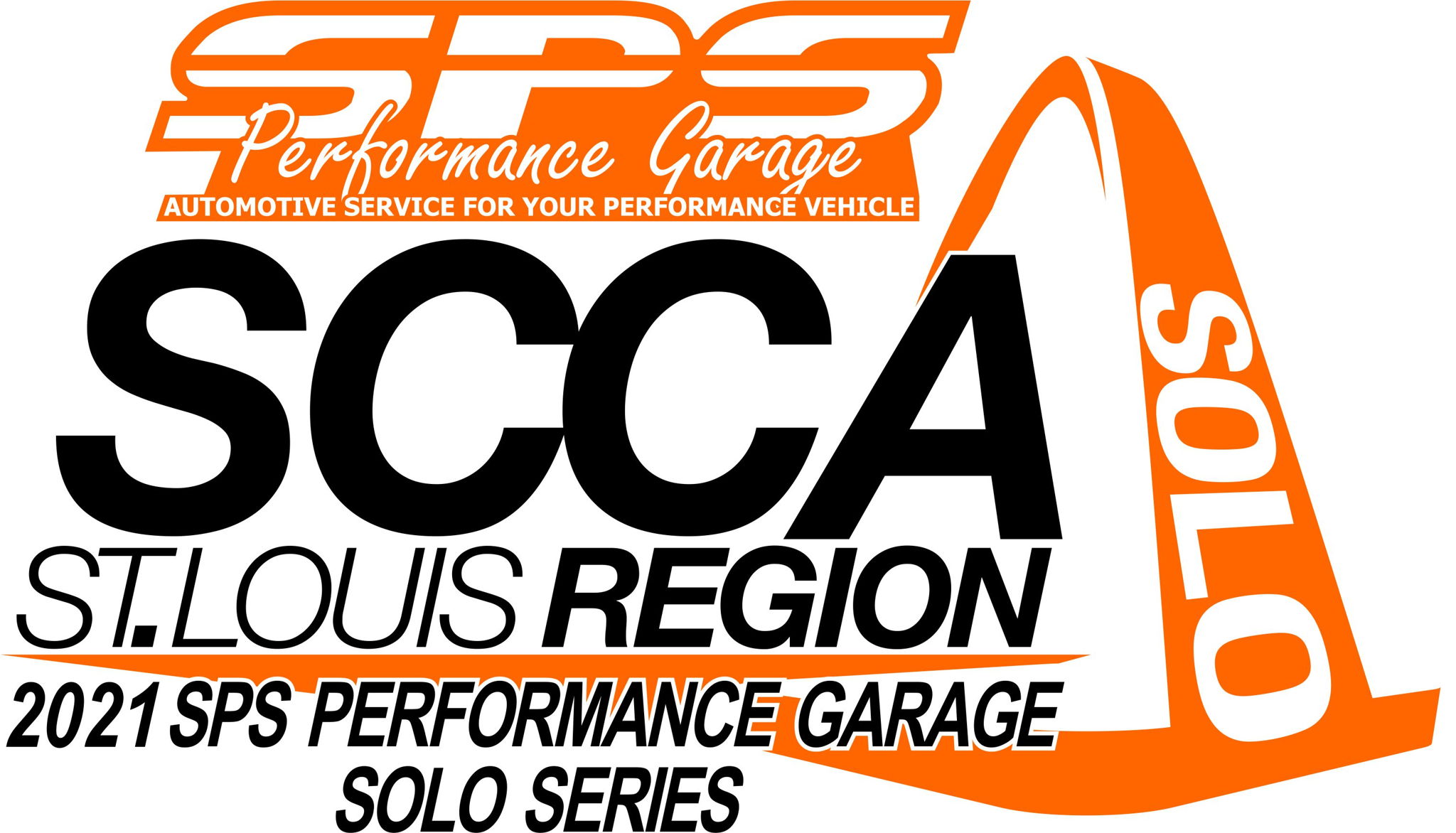 Welcome to the St. Louis Region's Solo season Event #3. This season will prove to be the best yet. The region course designer has over 10 years of experience which is sure to present a challenge for even the most experienced drivers. Walk-ups are welcome until the close of registration at 8:15AM on the day of the event. Course design along with other event improvements will challenge local competition while preparing those wanting to compete at a higher level nationally. Add this and all of the St. Louis Region Solo events to your calendar and bring your best game.
Event requirements
Notice to Participants: In light of the current COVID-19 situation, every attempt will be made to minimize the risks of exposure to the virus. New processes and procedures are being developed and will be put into place for events going forward.
Ultimately, it is your responsibility to assess the risk to you, both on-track and off, and to make the decision on whether or not to participate. If you are feeling unwell or are experiencing symptoms such as fever, cough, or shortness of breath please stay home. If you have been in contact with someone who has been experiencing these symptoms in the last two weeks, please stay home.
While on site please take the health and safety of your fellow participants, volunteers and staff into consideration and practice social distancing, wear a mask, and wash your hands and/or use hand sanitizer frequently.
SCCA St.Louis will not be responsible for providing masks, gloves, hand sanitizer, etc. We will have bottled water that is not chilled.
All staff and participants working in a proximity of less than six feet of another are required to wear a mask. Local jurisdictions may supersede this statement.
SCCA COVID-19 Guidelines found at:
https://www.scca.com/pages/solo-1588021531-21
The St. Louis Region SCCA Solo program will have a limited supply of new loaner helmets available for use. We ask that each helmet is used by one person only during a heat, no loaner helmet sharing. All loaner helmets must be returned to the helmet table for wiping off after each heat before being placed back into use. Please consider the option to purchase your own personal helmet in order to participate in events during 2021.
We feel this is prudent to help ensure we do our part in preventing the spread of the virus among our participants. Participants are encouraged to purchase a personal helmet head sock for use. We have included a link to SCCA helmet policy to help clarify what helmets are acceptable for use in SCCA Solo. When buying a helmet, it is advisable to try the helmet on if possible. A highly recommended local source is Solo Performance Specialties, owned by Dave Whitworth, one of our veteran autocrossers. He normally stocks a variety of helmet styles and sizes. See soloperformance.com
For reference, the 2021 SCCA Solo helmet standards:
Also, note that as this health emergency and the local government response develops this policy may be subject to change.
By entering this event, you agree that you will adhere to the 2021 SCCA Solo Rules as well as the St. Louis Region Solo programs Supplemental Regulations. For car classing, safety requirements and rules go to Rules and Regulations and download a copy of the rules. Or you may contact anyone on the St. Louis Region Solo Committee. Their contact information is listed at https://solo.stlscca.org.
Walk-ups welcome until the close of registration on the day of the event at 8:15 AM.
***Event fees are $55 per event with an additional weekend membership fee of $15 for non-SCCA members. Pre-registration discount to $45 if completed by 11:59 PM on the Friday before the event with a weekend membership of $15 for non-SCCA members. Pre-registration cancellations will be accepted up to 11:59PM on Friday of the scheduled event issued back to the credit card on file.
EVENT DETAILS
| | |
| --- | --- |
| Pre-registered | $45.00 |
| Weekend Membership* | $15.00 |
| | |
| --- | --- |
| Walkup registration Sunday | $55.00 |
| | |
| --- | --- |
| Weekend Membership Walkup Sunday | $15.00 |
Registration

7:00 - 8:15a.m.

Tech Inspection

7:00 - 8:30a.m.

Worker Assignment

7:00 - 8:15a.m.

Course Walk

8:00 - 8:55 a.m.

Novice Course Walks

8:30 - 8:55 a.m.

Drivers Meeting

Heat 1 workers to stations

9:00 a.m.

9:15 a.m.

First Car Off

9:30 a.m.

Final Standings -- After Audit of Final Results & Cleanup
It is expected that competitors will grid their cars before 9:00 am
All competitors are required to be SCCA members. Anyone who does not have an annual membership card on their person will need to purchase a weekend membership on-site.
As of 2021, we are no longer providing an up-front run/work order. Pre-registration will close

at midnight on the Friday prior to the event. Sunday walkup registration will cost $55.

All competitors MUST be in line for Registration by 8:15 AM. We need for the event to run on time to enable all competitors to receive the most amount of runs.
FOR FURTHER INFORMATION:
If you have any questions about registration, please use the contact host link above.
If you have any questions about the event, please address them to:
TeamSolo@StlSolo.org
SUPPLEMENTAL EVENT RULES:
Please refer to www.scca.com and solo.stlscca.org for complete supplemental rules. Thank You.
⇒

8.4 Car Numbers:

Numbers 21 through 999 are allowed. Car numbers will be issued on a first-come, first-served basis in each class. If desired, drivers of the same car but in different classes (open and ladies) may use the same car number. If a second driver enters later he/she must inform the registrar of the additional driver to ensure the correct number assignment. No zeroes can be used as the first number on a car (e.g. 06, 006, 016).
Each driver of a two-driver car may run any available number. To easily allow for multiple co-drivers during the season, the numbers 121-199 are only available as an option to the second driver of a two-driver car. If this option is chosen, the second driver must use the same number as the first driver plus 100 (e.g. 8 and 108, 66 and 166). These numbers cannot be made any driver's permanent number.
Numbers 1-20 and 101-120 are reserved for the previous season's Top 20 Index Drivers.

⇒

All competitors MUST be in line for Registration by 8:30 AM. We need for the event to run on time to enable all competitors to receive the most amount of runs.

It is STRONGLY recommended that drivers, who have not run with Saint Louis Region SCCA, be in line PROMPTLY at 7:30!

⇒

All competitors must be able to display a valid driver's license.

⇒

Everyone must sign Waiver forms. Minors must have a Minor Waiver form signed by both parents. Any parent not in attendance must have their signature notarized.
Please be advised - we are no longer allowing formula junior karts (JFA). Please contact our group at TeamSolo@StlSolo.org if you have any questions or concerns.

⇒

Cars will receive their tech inspection before the start of the event in a designated area before the start of the event. Please have your car number and class properly displayed before you bring your car to the Tech area.
If you have a helmet that you are planning on using, bring the helmet along when the car is being inspected. Annual Tech Inspection decals are available for those who ran 5 or more events with the St. Louis Region SCCA in 2019.
We need to be able to get the first car off by 9:30, to enable more runs for everyone.

⇒

All entrants are expected to use common sense and be courteous of the facility, so we have a place to play for many years to come.

⇒

No open alcoholic beverages allowed on the site while the event is active. Event is considered active until all property is loaded and secured.
Family Arena
Saint Charles, MO
SCCA - St. Louis Region - Solo