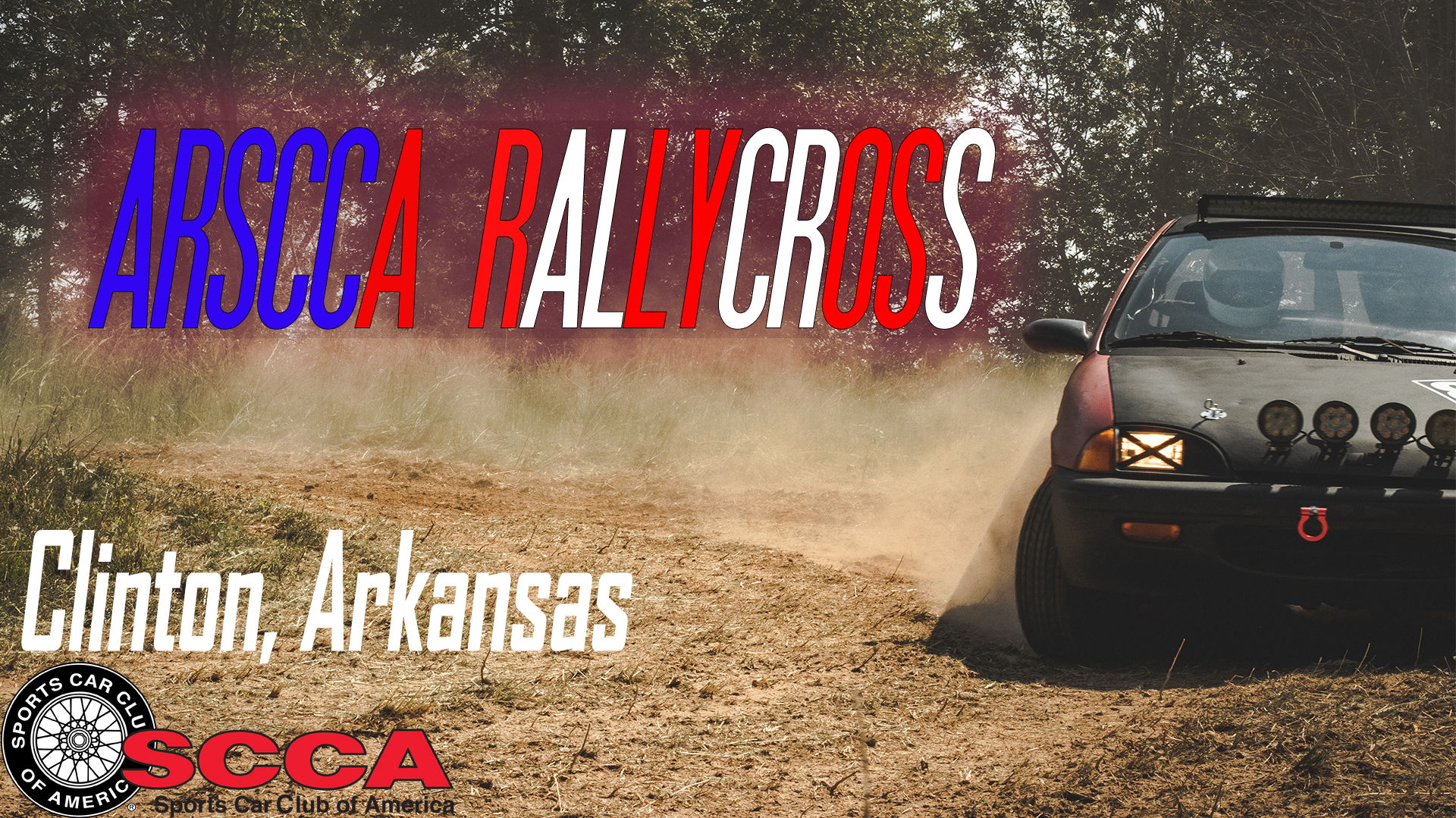 About this event
Summer provides some excellent course conditions, but that oppressive heat almost killed us the last time out.  Now that we're getting into fall and the temps are coming down it's time to sling some more dirt!  ARSCCA is heading back up the mountain at our Clinton site on October 3rd. 

We're on a bit shorter notice than usual, but there's still plenty of time to make plans to come get dirty with us on top of the Ozarks!
Please be aware, due to the ongoing COVID-19 pandemic in the US, SCCA has mandated some changes to our events that include:
*** ONLINE REGISTRATION ONLY ***

- No spectators
- No riders except your co-driver
- Radios, flags, computers are to be disinfected between heats
- Drivers' meeting will be over the PA system
- Social distancing is a must – maintain 6 feet from everyone except your co-driver or your family
- We will allow only 6 people to borrow helmets. These will be picked up in the morning and kept all day. You must request a loaner BEFORE the event by emailing Zach:  zshaddox@gmail.com
- No photos to social media.
- Only timing officials are allowed within 20' of the tent once the event starts.
- Sanitation supplies will be available – radios, flags and the computer will need sanitized between heats.


Online Registration Fees:
SCCA MEMBER ENTRY FEE -- $ 30      
NON-MEMBER ENTRY FEE -- $40 
Schedule:
 9:30am - Registration opens
10:55am - Registration closes
11:00am - Drivers meeting
11:15am - Timed runs begin.
Event requirements
Event will operate under current SCCA RallyCross rules.  All drivers and spectators are required to consent to SCCA liability releases on site and display a provided wrist band.
Rulebook can be found at the following link:https://www.scca.com/downloads/48333-2020-scca-rally-cross-rules/download
All drivers must be 16 or older with a valid driver's license.  Helmets are required and must be SNELL requirements from the 2 most recent certification dates.  ARSCCA has loaner helmets on site for new drivers.
Jackson Farm RallyX Site
Clinton, AR
Download track map
Watch a video tour/lap
More events from this organizer