2019 Tire Rack SCCA San Diego Match Tour w/ CAM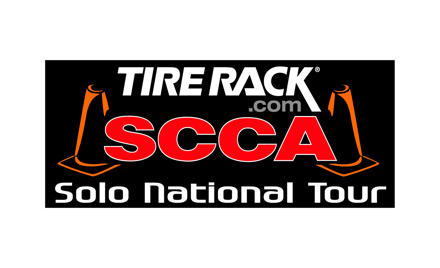 SCCA - National - National Solo
Friday, Jun 14 — Sunday, Jun 16, 2019
Qualcomm Stadium
,
San Diego

,

CA
Registration closed June 11, 2019 6:00 PM on June 11, 2019 6:00 PM CDT Registration ends June 11, 2019 6:00 PM on June 11, 2019 6:00 PM CDT Registration opens May 1, 2019 6:00 PM on May 1, 2019 6:00 PM CDT Registration runs from May 1, 2019 6:00 PM to June 11, 2019 6:00 PM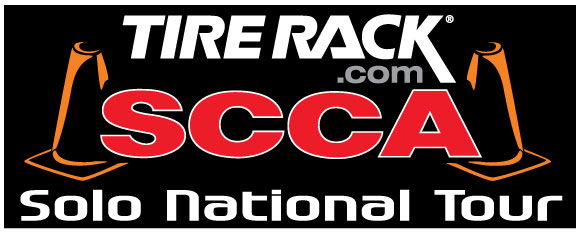 Match Tour
These are the latest addition to the Tire Rack SCCA National Solo® Series and behave more like three events at once rather than a single event.
Match Tour events take place over the course of a weekend, with two sessions per day. Saturday sees the first two sessions, each being a "traditional" three-run autocross. The best run from the morning and afternoon sessions are put together to determine class winners.
On Sunday, the format ramps up with a 3-run session to determine Challenge round qualifiers. Using an equalizing index, the top eight from each heat qualify for the Top Dog Challenge and 9th-16th place qualify for the Under Dog Challenge. Everyone else can enter into a drawing for the Lucky Dog Challenge.
The fourth and final session of the weekend are the challenge rounds, where drivers who have made it into each challenge run a series of single-elimination rounds to determine overall winners for each and the Match Tour event.
Match Tour events are also part of the "Solo Triad" – the triple crown of solo for a special award and the chance at a lifetime membership.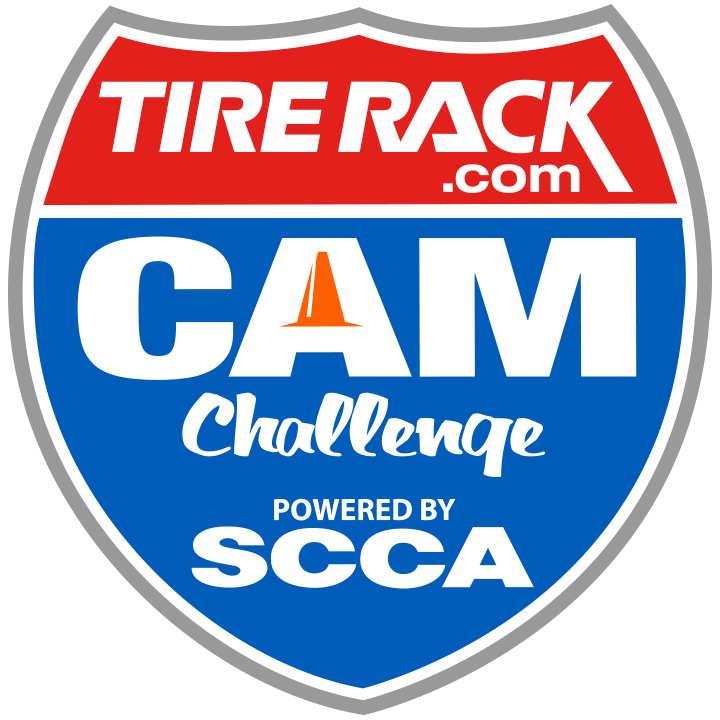 CAM Challenge
Rumbling V8 engines, ground-pounding American muscle – these are the characteristics of Classic American Muscle cars, or as they are known in SCCA® Solo® – CAM cars.
These muscle cars which are so popular at the fancy auctions have also found a home in SCCA® fulfilling their purpose – getting them out of the garage and being pushed to their limits of something other than gathering dust.
SCCA has three classes for these types of cars – CAM C, CAM T and CAM S.
CAM C: With the "C" standing for Contemporary, this class sees car and truck body styles from 1990-on, plus CAM T class cars. (Minimum weight w/o driver is 3300 lbs.)
CAM T: In this case, the "T" stands for Traditional, and this class is for car and truck body styles originating from 1954-89. (Minimum weight w/o driver is 3000 lbs.)
CAM S: The "S" stands for Sports and this class is where sports cars, sedans/coupes, and trucks with seating for 2 or more adults. (Minimum weight for 1984+ Corvettes and Vipers is 2900 lbs. Minimum weight for all other cars is 2500 lbs.)
For 2019 there will be a CAM Challenge Series with events around the country with Challenge Champions crowned in all three CAM classes and an Overall CAM Challenge Series Champion crowned in Lincoln at the 2019 Tire Rack SCCA Solo Nationals.
Series Structure

Points will be awarded at all of the events below, with the Challenge Championship Finale (Solo Nationals) having weighted points (50% greater than season points). Details on points to be released at a later date
Drivers will score their best two (2) CAM Challenge event in class AND the Challenge Championship Finale in Lincoln.
Challenge Series Champions in all three CAM classes; CAM-T, CAM-S, CAM-C
Overall CAM Challenge Series Champion will receive a special award to be announced later
CAM classes will continue as supplemental classes at the Solo National Championship event, although that event will be scored for points as part of the CAM Challenge Series.
Registration Fee is:
Regular online entry - $90
Junior Kart entry - $70
On-Site (Late) entry - $ 120
For more detailed information please visit the event page by clicking here.