2019 Tire Rack SCCA Crows Landing Champ Tour w CAM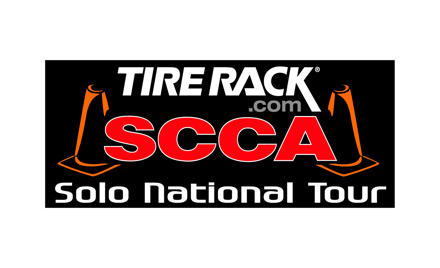 SCCA - National - National Solo
Friday, Apr 26 — Sunday, Apr 28, 2019
Crows Landing
,
Crows Landing

,

CA
Registration closed April 23, 2019 6:00 PM on April 23, 2019 6:00 PM CDT Registration ends April 23, 2019 6:00 PM on April 23, 2019 6:00 PM CDT Registration opens March 13, 2019 6:00 PM on March 13, 2019 6:00 PM CDT Registration runs from March 13, 2019 6:00 PM to April 23, 2019 6:00 PM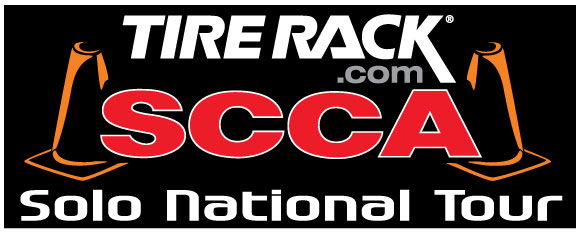 Championship Tour
If you are looking to experience the best sites, the best courses and the best competition – either in preparation for Solo Nationals or to see where you stand against the best – The Tire Rack® SCCA Solo® Championship Tour is for you.
Known as "The Road to Lincoln," each Championship Tour event is run in a similar format to the season-ending National Championships in Lincoln Nebraska. Championship Tour events prepare drivers for their National Championship and typically offer tougher competition than Regional autocross events. 
These events average more than 275 drivers at each of the various locations across the country with most of the competitors coming from nearby states. These drivers come together to get a taste of the "Nationals" experience of competition and camaraderie.
Championship Tour competition takes place over two days with a different course each day, just like Solo Nationals. Drivers get three runs on each course with their best time from each added together for the final class standings. Runs are timed to 1/1000th of a second and knocking a cone down means a penalty of 2 seconds added to that time. All classes at Championship Tours are the standard Solo classes that you'll find at Solo Nationals and in the SCCA in the Solo Rulebook.
Championship Tour events are also part of the "Solo Triad" – the triple crown of solo for a special award and the chance at a lifetime membership.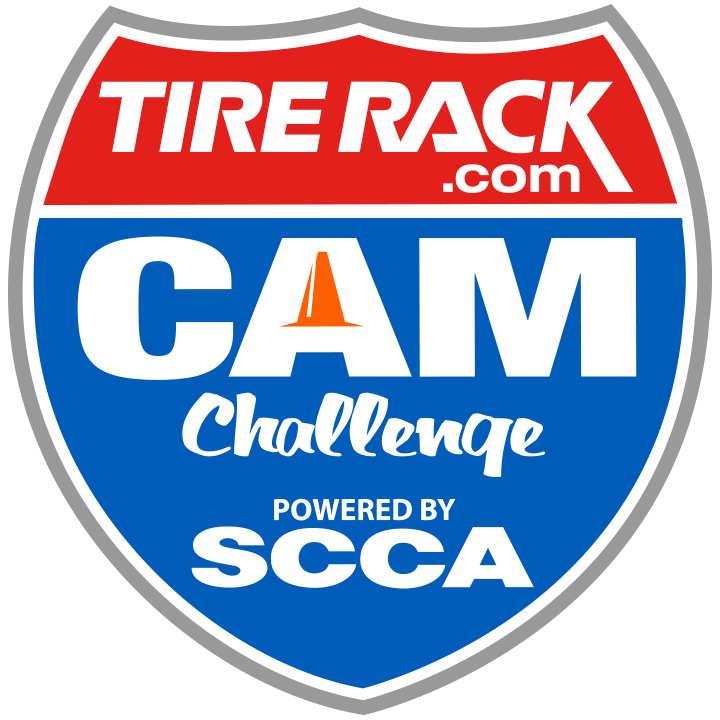 CAM Challenge
Rumbling V8 engines, ground-pounding American muscle – these are the characteristics of Classic American Muscle cars, or as they are known in SCCA® Solo® – CAM cars.
These muscle cars which are so popular at the fancy auctions have also found a home in SCCA® fulfilling their purpose – getting them out of the garage and being pushed to their limits of something other than gathering dust.
SCCA has three classes for these types of cars – CAM C, CAM T and CAM S.
CAM C: With the "C" standing for Contemporary, this class sees car and truck body styles from 1990-on, plus CAM T class cars. (Minimum weight w/o driver is 3300 lbs.)
CAM T: In this case, the "T" stands for Traditional, and this class is for car and truck body styles originating from 1954-89. (Minimum weight w/o driver is 3000 lbs.)
CAM S: The "S" stands for Sports and this class is where sports cars, sedans/coupes, and trucks with seating for 2 or more adults. (Minimum weight for 1984+ Corvettes and Vipers is 2900 lbs. Minimum weight for all other cars is 2500 lbs.)
For 2019 there will be a CAM Challenge Series with events around the country with Challenge Champions crowned in all three CAM classes and an Overall CAM Challenge Series Champion crowned in Lincoln at the 2019 Tire Rack SCCA Solo Nationals.
Series Structure

Points will be awarded at all of the events below, with the Challenge Championship Finale (Solo Nationals) having weighted points (50% greater than season points). Details on points to be released at a later date
Drivers will score their best two (2) CAM Challenge event in class AND the Challenge Championship Finale in Lincoln.
Challenge Series Champions in all three CAM classes; CAM-T, CAM-S, CAM-C
Overall CAM Challenge Series Champion will receive a special award to be announced later
CAM classes will continue as supplemental classes at the Solo National Championship event, although that event will be scored for points as part of the CAM Challenge Series.
Registration Fee is:
Regular online entry - $120
Junior Kart entry - $70
On-Site (Late) entry - $ 180
For more detailed information please visit the event page by clicking here.