2019 NCAC Traveling Series - Club affiliation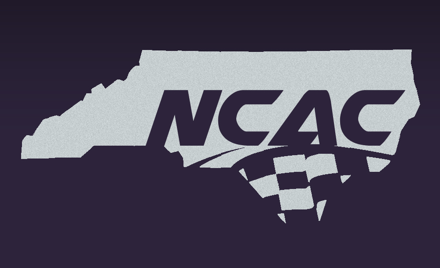 Triad Sports Car Club
Wednesday, Aug 28 — Monday, Sep 30, 2019
Registration closed September 30, 2019 10:00 AM on September 30, 2019 10:00 AM EDT Registration ends September 30, 2019 10:00 AM on September 30, 2019 10:00 AM EDT Registration opens January 19, 2019 12:00 AM on January 19, 2019 12:00 AM EST Registration runs from January 19, 2019 12:00 AM to September 30, 2019 10:00 AM
2019 NCAC Club Cup

Note! This page is to sign up for Club Affiliation ONLY!  You will still need to signup for each event with the host club!

Previously, the NCAC was a traveling series that allowed each club that participates a chance to showcase their locations and their club. In recent years this format has changed. NCAC today is decided by a single event, generally off the top 10-15 PAX times that each club ran, with the low overall time winning. For 2019, Triad Sports Car Club would like the NCAC to once again return to its roots and be a traveling series. To be Club Cup eligible participant, you must be a member of your home Club (THSCC, TSCC, NCR-SCCA, HSCC or CCR-SCCA) and have signed up to represent your club before any designated Club Cup event. You only have to sign up once! So if you sign up now you'll be good to go for all 5 events to represent your club!
Participants running for the Club Cup must be signed up as members of their respective club PRIOR to the designated Club Cup event taking place.
Club affiliation sign up will be closed a few days prior to each designated event.
Club Affiliation will not be back dated after a event has taken place. 
Points will be awarded at each event based off of the Top PAX finisher (who's club cup eligible). The amount of points awarded to 2nd Place and down will be based off of their time relative to the Club Cup Top PAX finisher. 
 
Club Cup Scoring Example
1st Place – 56.00 Seconds – 100 Points
2nd Place – 56.50 Seconds – 99.1 Points (56.5 of 56.00 is 99.1%)
3rd Place – 59.920 Seconds – 93.5 Points – (59.92 of 56.00 is 93.5%)

Points will be awarded to the top 5 finishers from each club (Who have affiliated with a club)
Points will be Tallied after the 5th Club Cup event to determine the winner
SCHEDULE
April 13th – CCR-SCCA – ZMAX - 
May 11th– Tarheel Sports Car Club – NCCAR 
June 9th – Triad Sports Car Club - Dixie Classic Fairgrounds, Winston Salem, NC
September 15th – Highlands Sports Car Club – REGISTER HERE!
September 22nd – NCR-SCCA – MCAS Cherry Point - (Real ID or Passport Required)
The Final 2 day NCAC event will take place in October. This will be an event to decide a State, Class Champion ONLY. The Club Cup will have already been decided by the traveling series.

All rules regarding classing will be that of the host club for each event!

F.A.Q. 
 
Q: Ok! I just signed up here, so that's all I have to do for the 5 designated Club Cup Events, Right?
A: Nope! You'll still have to sign up for each event with the Host Club! This is only or Club Affiliation!
Q: I Just ran the first event and got FTP! I forgot to affiliate myself with my club, will you back date my club affiliation so my points count?
A: Nope, we only count those who affiliated with a club (from this MSR Signup page) before a event they participated in

Q: I want to change Clubs, can I do that after I have signed up for another club?
A: No. The only exception is if the person who ran your club chopped off your arm
Q: My Home Club runs "Class X", but the host club of a Designated event doesn't...can you tell them to?!
A: Nope. Host Club, Host rules. Just have fun! The purpose of this series is to showcase all the awesome Clubs and Sites across the state!

Q: How do we REALLY know that Fernando Alonso is a member of Club A?
A: Because we asked Club A and they said he was. 
Again...Just remember, the point of this series is to get everyone out and about to enjoy all that this state has to offer in terms of Autocross....There just happens to be a competition involving a large cup shaped object in the mix....just have fun!