About this event
In continued partnership with the Oregon Motorcycle Road Racing Association, and the spirit of building our PNW racing community as a whole, we are proud to announce that our 2021 race season will hold 4 joint-rounds of racing.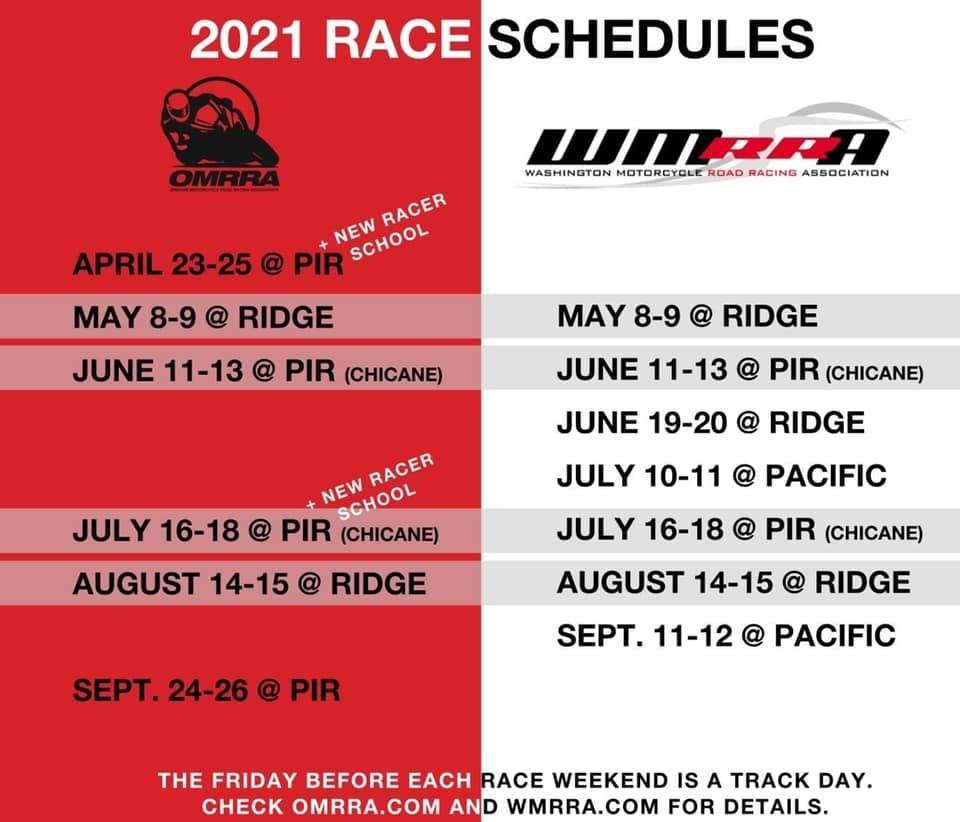 Event requirements
IMPORTANT!
You have until February 28th, 2021 to hold your current license number.
I will not know if a race number is available until after this date. Just put it in as your request and I will keep in touch with you.
ALL Members are required to complete a medical information form prior to your license being issued. This form is not editable on a cell phone. You can also pop this into adobe and fill out and elextronically sign. Please email your completed form to registration@wmrra.com. This form is REQUIRED before a license will be issued.
2021 WMRRA Medical Info Form.pdf
MINORS: I have additional forms to be filled out. Please email me directly and I can get those to you.