About this event
As Audi automobiles continue to grow and advance into a new era of technology, it is important to not forget the roots of where "Vorsprung durch Technik" began. Join Audi Club as we celebrate with all things four rings, from vintage classics to the future-is-now e-tron, and everything in between.
Over the long weekend we will be touring the local area for winding roads with heritage as deep as our quattros. There will be evening dinners to join together around in camaraderie of our shared experiences. Attendees will take part in events such as RADwood Philly and our very own quattros & Coffee at Simeone Automotive Museum. You won't want to miss this.
Presented by:
Check out Audi Wilmington on Facebook & Instagram!
Join us at the Rittenhouse Square Sonesta Host Hotel! Our block is now open for guests by using this link.
Schedule of events:
Friday
Coffee & Donuts at Audi Wilmington:

Enjoy Philly's own Federal Donuts and coffee, take a stab at the driving sim, take a closer look at the latest e-tron models, inspect Audi Club's 2022 Sweepstakes grand prize the 1985 ur quattro 20V and pick up some Audi collection gear in the showroom.
Next, Choose between two options to start your day.

Option #1 - Chester County Covered Bridge Tour: Do a lap of the Pennsylvania countryside while taking in a rich collection of eleven scenic covered bridges, grabbing lunch together in the town of West Chester and finishing up at Valley Forge Military Park with time to check it out, shop at luxury stores or re-charge an e-tron at the nearby upscale King of Prussia Mall. Make your way back into the city via the picturesque Main Line towns along historic Route 30, or fast track it back to Rittenhouse Square to enjoy the city ahead of dinner.

Option #2 - Destination Drive to Longwood Gardens: This world-renowned botanical garden covers over 1,077 acres of gardens, woodlands, and meadows in Kennett Square, PA. A horticulturist's dream, plan on spending hours at the very least, or all day depending on your interest level. Once finished there, check out nearby Kennett Square or other Chester County points of interest before heading back into the city for dinner with the group.

Refresh Friday evening with us over our welcome dinner at Morgan's Pier an easy 2.2 miles from the host hotel!
Saturday
Option #1 - Radwood Philly: Enjoy America's premier 80s/90s car show with other Audi enthusiasts at Subaru Park, home of the Philadelphia Union MLS team. Check out the Audi Club's 2022 Sweepstakes quattro on display, with Cannonball Run 4000 quattro fresh back from One Lap of America and Audi collection with their vintage Audi Sport VW support truck. Dressing the part is half the fun, so consider packing Jams, Ocean Pacific t-shirts or whatever other rad clothing may be taking up space in your closet.
Staying in the heart of downtown, there's plenty to see and do such as walking to the historic Old City to see Independence Hall, Betsy Ross' house and the Liberty Bell, or Rittenhouse Square just steps from the hotel. We've also highlighted several themed drives into the outer suburbs such as dining and shopping in the picturesque towns along the Main Line, checking out Washington's Crossing, Dad's Hat Rye Whiskey distillery, the town of New Hope and even more covered bridges Hope in the Bucks County countryside to the north, or return to Chester County countryside to the west and see the sites you may have missed on Friday at your own pace. Or, choose your own adventure by exploring the incredible neighborhoods of Philly chasing down cheesesteaks, taking in some sports or hitting hip neighborhoods like Manayunk or Fish Town.
Refresh that evening with us over our farewell dinner at Bru Craft & Wurst a short 0.5 mile from the host hotel!
Sunday
quattros & Coffee at Simeone Automotive Museum:

Start your day off with an Audi-led cars and coffee takeover at one of the East Coast's premiere car museums with special placement for e-tron modes and classics. Select registered vehicles will be offered the opportunity to park inside the museum as well. Also make sure to check out the Audi Club Sweepstakes grand prize 1985 Audi ur quattro 20V on display.
Before calling it a weekend and heading home, grab lunch at Simeone from Walking Taco Co.!
Special thank you to all of our sponsors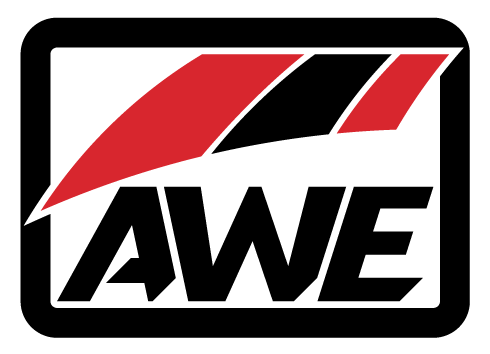 Philadelphia
Philadelphia, Pennsylvania