About this event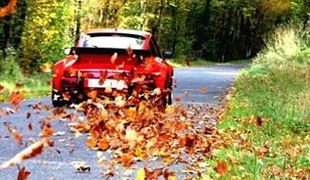 Important note: This is a rally, not a tour. Therefore, there must be at least two people in each car. No solo drivers so do not register if you do not have a passenger.

Come join us on the "Valley Rally" for a different kind of driving adventure! Learn fun facts as you tour around the Snoqualmie Valley region while answering fun sight-based clues to earn points and win potential prizes.
Unlike group-based tours, each car will be released from the start separately and receive their own set of instructions which include driving directions, location-based historical facts, and clues for things to watch out for and answer while following along the tour. Designed to be family and/or partner friendly, total driving time should be around 2 hours (depending on your pace) with plenty of opportunities to stop and stretch along the way. The visual clues go by fast so having more eyeballs (bringing more passengers) is to your advantage!
The rally starts and ends at Remlinger Farms in Carnation. Coffee and snacks will be available in the morning and there will be a group lunch at Remlinger's fine restaurant & brewery following the rally where scores will be tallied and winners declared. Those with kids may want to stay and play at the farm "family fun park" (separate entrance fee required).
Starting location:
Remlinger Farms
32610 NE 32nd St, Carnation, WA 98014
Event requirements
Tour Requirements:
Cancelations and refunds: Cancelations accepted until May 26th.
Car club membership: To participate you must be a current member of the PCA as of the date of the tour. Porsche owners who are not members may register with the tour chair and receive a special invitation on a case-by-case basis.
Non-Porsches on the Tour: Non-Porsches on the rally only with permission of the Tour Director

Waiver signing for Adult participants and attendees: All adult drivers and passengers must sign the PCA Waiver of Liability form at the tour starting point. For minors, the parent or legal guardian must also sign the Minors as Observer's Only waiver form.

Age and driver's license restrictions: All drivers must be at least 18 years old and in possession of a valid US driver's license at the time of the Tour. A driving permit is not acceptable. For participants under 18 years old, at least one parent or legal guardian must also sign a separate waiver form.

Registering for Passengers: Please make sure to include the names of any passengers riding with you in the space provided during registration. If you have two cars on the rally, each car and driver must register with a separate MotorsportReg account.

Please read the Tour/Rally Rules and Etiquette Guidance on the club website prior to the tour date: www.pnwr.org > LOGIN AS A MEMBER > Club (does not display if you are not logged in) > Documents > Tours > download the document.

Additional information: See our club website http://www.pnwr.org/
PNWR Valley Rally
Carnation, WA
PCA - Pacific Northwest Region - Tours & Social Events