USRRC Anchorage Reception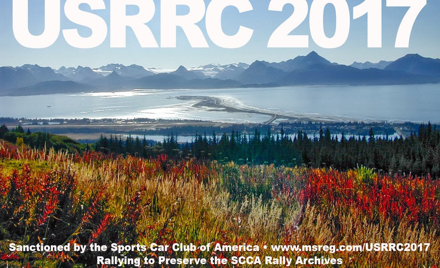 RPM Alaska
Thursday, September 14, 2017
Alaska Aviation Heritage Museum
,
Anchorage

,

AK
Registration closed September 3, 2017 11:59 PM on September 3, 2017 11:59 PM AKDT Registration ends September 3, 2017 11:59 PM on September 3, 2017 11:59 PM AKDT Registration opens August 13, 2017 12:00 AM on August 13, 2017 12:00 AM AKDT Registration runs from August 13, 2017 12:00 AM to September 3, 2017 11:59 PM
Limited Tickets Still Available – Purchase Today, Don't Delay! No Tickets at the Door —
Purchase by 1159P, SUNDAY, September 3rd
! 
2017 is the Sesquicentennial Celebration of Alaska's purchase from Russia, the 75th Anniversary of the Alaska-Canadian Highway, and we are delighted to have a Road Rally to celebrate the occasion! While the Rallymaster was not at the 1967 Centennial Rally, which ran from Anchorage to Fairbanks, it's running was a big part of her decision in seeking to host the 2017 United States Road Rally Challenge, sanctioned by the Sports Car Club of America.
Following the directives that it be a destination rally, teams will be taking in the Alaska Aviation Heritage Museum, Thursday, September 14th, at the Anchorage Reception. The highways and byways between Anchorage and Homer will be our route, with overnights in Seward and Homer. As of August 18th, we have twenty-four teams participating, with Teams hailing from Pennsylvania, Florida, Tennessee, Michigan, New York, California, South Carolina, Maryland and Alaska — from Fairbanks to Kasilof!
The evening will be the opportunity for Teams to get acquainted, get the official paperwork off their list and have their vehicles inspected 'n decals affixed, as well as socialize with their fellow teams and the Checkpoint Clan. We will have a light meal of pizza 'n salad for all teams and ticket purchasers. The evening begins at 6P, with an opportunity for the USRRC teams to attend a Rally School at 8PM.
We've had requests to attend the USRRC Team Reception and meet those who have made the choice to take on the Challenge of America's Road Rally Weekend! The USRRC Clan appreciates your interest, yet please don't show up at the door — ticket sales are only in advance and must be purchased by 1159P on SUNDAY, September 3rd! We very much appreciate your respect and motorsportsmanship on this! Tickets are $40 per person, with $25 going to the SCCA Foundation for our Rallying to Preserve SCCA's  Historic Rally Archives. There are only thirty available.
As the SCCA Foundation accepted Rallymaster Cheryl Lynn's request for a restricted donation, we are delighted that her USRRC has been raising awareness for the Rallying to Preserve SCCA's Historic Rally Archives fundraiser which is a part of the 2017 USRRC. Funds will be heading to the International Motor Racing Research Center in Watkins Glen, NY, who has accepted the SCCA Archives for conservation and preservation. Our funds will aid the digitization of the SCCA Rally Archives. We welcome additional donations via checks to the SCCA Foundation or via credit card at the USRRC Fundraiser site! It's not to late to enter the USRRC, for those who enjoy TSD-rally and fellow adventures – we have six spots remaining!