Twilight Pocono North Course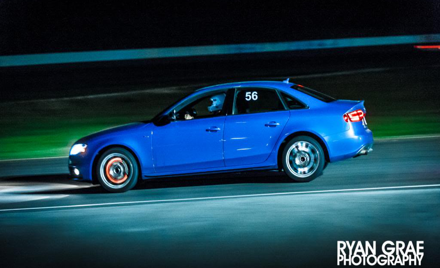 Audi Club NA - NJ Chapter
Saturday, July 15, 2017
Pocono Raceway
,
Long Pond

,

PA
Registration closed July 13, 2017 1:59 PM on July 13, 2017 1:59 PM EDT Registration ends July 13, 2017 1:59 PM on July 13, 2017 1:59 PM EDT Registration opens May 4, 2017 12:00 AM on May 4, 2017 12:00 AM EDT Registration runs from May 4, 2017 12:00 AM to July 13, 2017 1:59 PM
The event is open to all levels of experience and all makes and models.
The event will take place on the North Course.
Price
Audi Club North America Members  - $199
Non-Audi Club Members- $225
Advanced Solo Driver- $99
Instructors Registration - Free
This event requires pre-registration.
"Pro" Run Group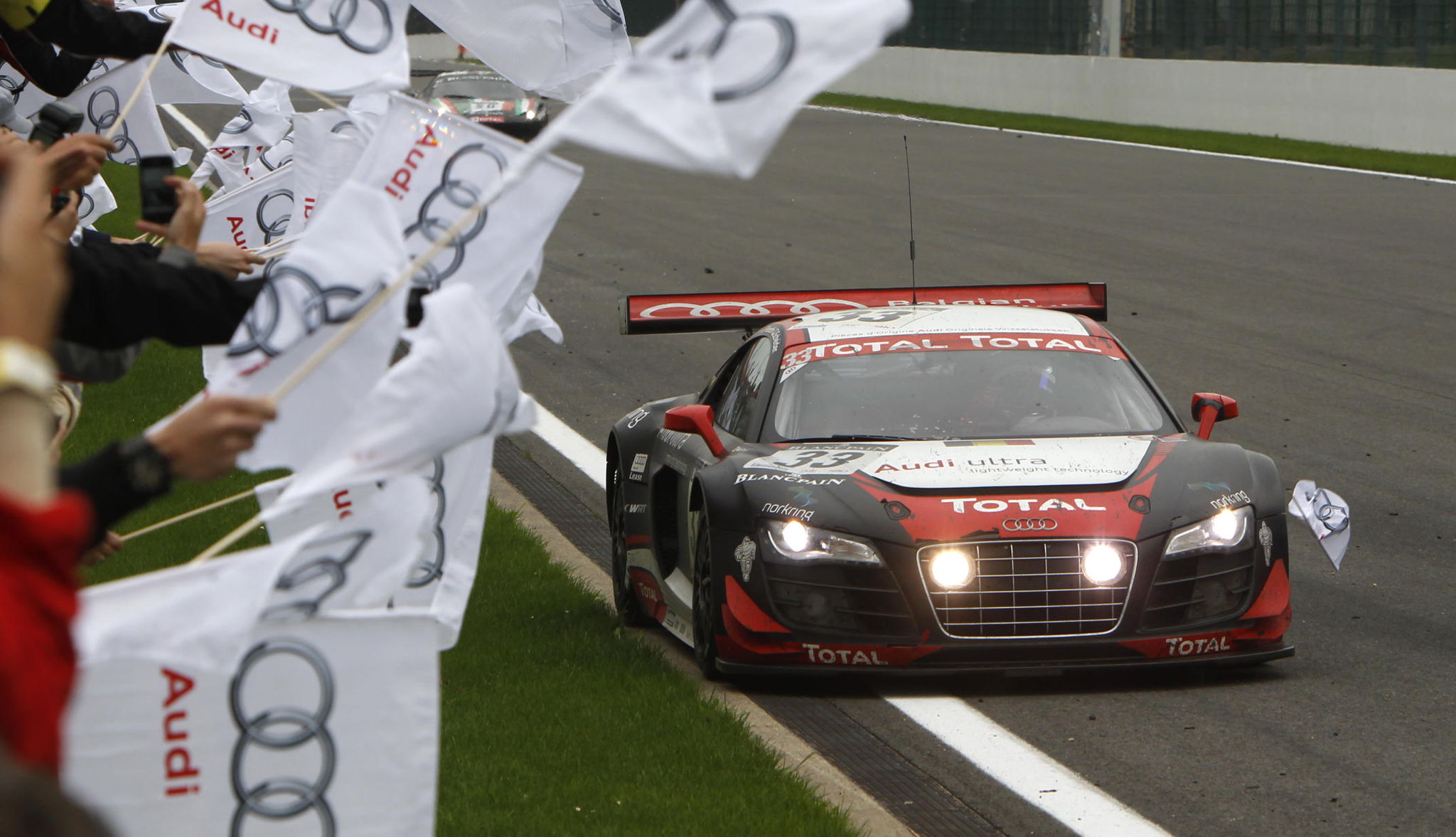 As many organizations add night events to their schedules, we invite fellow racers to join us at Twilight on July 15th. With enough racer registrations we will create a "Pro" run group. This will allow racers to practice their night skills in a non-competitive environment. Please note in the "Special Requests" on your motorsportreg registration "Racer" and the organization(s) you run with. These registrations will be cross checked with the race organization. Racers should currently register as "Advanced/Solo" in the "Red" run group. Advanced Driver Registration is only $99! 
Why Attend?
Lessons and skills learned at these events really do transfer to everyday driving, as numerous former students attest to all the time. Many prior students report avoiding accidents thanks to things they learned at these events. Many others report simply enjoying their daily commute more knowing more about themselves and their cars. There really is no better way to improve your skills.
One of the goals upon which the Audi Club North America was founded was the idea that driving skills can and should be improved with practice in a controlled environment. After all, how better to enjoy your car than to be confident that you really know how it will react in all situations? This event will be held at a racetrack due to ample space, no oncoming traffic, plenty of runoff room, and workers before each corner with flags to warn drivers of any upcoming danger. Despite being at a racetrack, the event is not competitive, is not timed, and most certainly is not racing.
The Night
Twilight runs and operates similarly to any other High Performance Driver Education event however, Twilight takes place during the day into the night. We will have approximately 12 site lights set up to illuminate the corners of the turns. Allowing drivers to experience high performance driving as though they were at the 24 Hours of Le Mans or Daytona.
Twilight also offers drivers the opportunity to experience new challenges in HPDE driving. Students will learn how to adjust their vision for night time driving and learn new key tools such as not "over driving" the headlights and the importance of creating new night time "reference" marks. The Twilight schedule will give each run group a progression into darkness where the exciting new challenges will become more apparent as the daylight becomes fainter. Each turn of the North Course will be illuminated aiding drivers in each brake zone and through each corner. Various locations throughout the pit and paddock will be lit as well.
Many car clubs throughout the Southern United States hold night time HPDEs simply because normal daytime temperatures are too hot during the racing season in these areas to safely and comfortably run track events. Many cars benefit from the cooler night time temperatures, ultimately increasing the horsepower they are able to generate with the less stressful environment. Other local competitive organizations are beginning to add night events to their schedules. Twilight is a good taste of what night time high performance driving is like without the competitive aspect.
Location and Configuration
The event will be run on the North Course at Pocono Raceway in Longpond, PA. The "North Course"  features a 1.5 mile road course with 9 challenging turns and utilizes a portion of the high bank oval and turn 3 of the NASCAR circuit. ACNA-NJ will be occupying  the entire Pocono Raceway Facility for Saturday Night July15th, 2017.
Participants Will Receive:
At Speed, In Car On-Track Instructional Driver Education
Ride-Alongs with Instructors adding to the on-track experience
Event Photographer
Professional Flaggers and Station Workers
Five - 25 minute run groups
There will be a full service paddock space. Amenities on this circuit include concession buildings, cafeteria and fuel pumps.
We have secured the entire track with the help of Pocono Raceway to provide this unique experience!
And managed to keep the cost low! 
Additional Event Information
Gates open at 4:00pm
Afternoon Tech Inspection -  4:00pm to 5:00pm
Drivers Meeting - 5:00pm
On Track - 6:00pm till 12:00am
Students will be separated into four groups based on your driving experience. Every student will receive in-car instruction by some of the best HPDE instructors.
Instructors will be assigned one or two students and will also receive the same amount of time on track as students. Instructors: If you would like to instruct but have not previously instructed with ACNA-NJ, please e-mail our Chief Instructor, Scott at slynn@acna-nj.org with your experience and contact information.
Helmet Rentals are available for $35. Please reserve your helmet rental during the online event registration process. *Limited quantities available.
Garage Rentals are available for $25. Please reserve your garage space during the online event registration process. *Additional parking space is provided in the paddock area.
Accommodations:
The Village at Pocono
1308 Foyt Road
Blakeslee, PA 18610 
Phone: (570) 643-8300
Best Western Inn at Blakeslee-Pocono
107 Parkside Ave
Blakeslee, PA 18610
(570) 646-6000
This is not a racing school, nor is it a competitive event. Anyone found timing laps will be removed from the event.
Note: While the event organizers will make every effort to maximize track time, due to the possible track conditions and weather the number of sessions and session length cannot be guaranteed. Please find our cancelation policy in the Pre-Reg Requirements.
For more information about this event please visit: www.acna-nj.org