Sun, Feb 27, 2022
TSCC 2022 Membership Registration and Test & Tune
Danville Airport
About this event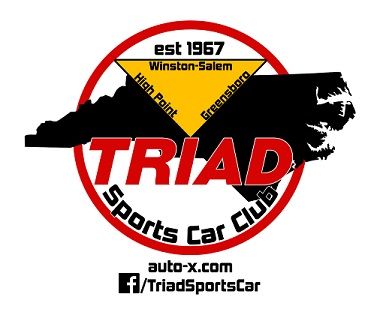 Come join Triad Sports Car Club at the Winston Salem Fairgrounds for our TSCC Membership Registration Drive and Members Test & Tune!
421 West 27th Street, Winston Salem, NC
97 dB Sound Limit Enforced!!!
This is our annual Test-n-Tune and Membership drive.
The entry fee is $25 = Membership Fee and entry into the Test-n-Tune event. There are other family member options you can choose during registration.
You will be charged at the time of registration for this membership event. If you end up not being able to make it to the actual event, no problem. We'll be sad not to see you there, but your payment still makes you a member for all future events and all member privileges!
If a family member pays for your membership, you still must register and there is an option for "T-n-T Additional Family Member" for $15. ONLY CHOOSE THIS OPTION IF YOUR MEMBERSHIP FEE HAS BEEN PAID FOR BY A FAMILY MEMBER.
ONLINE registration is preferred. There will be an additional $5 fee for walk up registrations and payments.
Please download, fill out and BRING the membership form with you!

TSCC Membership Application - Click Here!!!
By joining the Triad Sports Car Club (TSCC) you get reduced member event rates ($25 versus $30 non-member) and access to a community of avid car enthusiasts! You will also be eligible for class championships (assuming you attend 5 events).
97 dB Sound Limit Enforced!!!
Event requirements

97 dB Sound Limit Enforced!!!
Registration & Tech open: 8:00 AM
Tech Closes @ 9:20AM!!
Registration/Check-in closes at 9:30AM
Novice Meeting & Novice Course walk: 9:35AM
Driver's Meeting: 10:00am
First Car Off: 10:20AM
Late check-in: Only allowed at the discretion of officials.
97 dB Sound Limit Enforced!!!
Danville Airport
Danville, VA