Sun, Feb 27, 2022
TSCC 2022 Membership Registration and Test & Tune
Danville Airport
About this event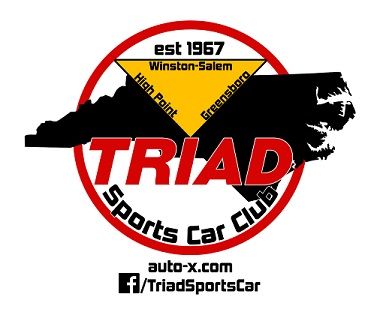 Come join Triad Sports Car Club at the Danville Airport, Danville, VA for our TSCC Membership Registration Drive and Members Test & Tune!
1744 South Boston Road, Danville VA.
97 dB Sound Limit Enforced!!!
This is our annual Test-n-Tune and Membership drive.
The entry fee is $25 = Membership Fee and entry into the Test-n-Tune event. There are other family member options you can choose during registration.
You will be charged at the time of registration for this membership event. If you end up not being able to make it to the actual event, no problem. We'll be sad not to see you there, but your payment still makes you a member for all future events and all member privileges!
If a family member pays for your membership, you still must register and there is an option for "T-n-T Additional Family Member" for $15. ONLY CHOOSE THIS OPTION IF YOUR MEMBERSHIP FEE HAS BEEN PAID FOR BY A FAMILY MEMBER.
ONLINE registration is preferred. There will be an additional $5 fee for walk up registrations and payments.
If you are feeling sick, are showing multiple symptoms of COVID-19, or have been exposed to COVID-19, DO NOT ATTEND.
Waivers & Check in will take place at the timing trailer
Per the latest NC Mandates, Masks/Face Coverings are NOT REQUIRED, but you are welcome to wear one if you are more comfortable doing so or haven't had all your vaccinations.
Per the latest NC Mandates, Social Distancing is NO LONGER REQUIRED. However, be respectful of other peoples space and feelings of this situation. Everyone has differences.
There will be loaner helmets available if needed, but we prefer you bring your own Snell 2010 & Newer Helmets.
At anytime, a Triad Officer may verify the Tech-Worthiness of your vehicle.

Failure to Adhere to any and all policies listed in the registration form, to include policies put in place for COVID-19, will result in being asked to leave the grounds immediately
Please download, fill out and BRING the membership form with you!

http://www.auto-x.com/files/Membershipapplication2019.pdf
By joining the Triad Sports Car Club (TSCC) you get reduced member event rates ($25 versus $30 non-member) and access to a community of avid car enthusiasts!
97 dB Sound Limit Enforced!!!
Event requirements

97 dB Sound Limit Enforced!!!
Registration & Tech open: 8:00 AM
Tech Closes @ 9:20AM!!
Registration/Check-in closes at 9:30AM
Novice Meeting & Novice Course walk: 9:35AM
Driver's Meeting: 10:00am
First Car Off: 10:20AM
Late check-in: Only allowed at the discretion of officials.
97 dB Sound Limit Enforced!!!
Danville Airport
Danville, VA
More events from this organizer