About this event
From its inception in 1985, Porsche Motorsport North America (PMNA) has been the sole importer of Porsche race cars and parts in the United States and Canada. In more than three decades of service, Porsche Motorsport has been a driving force for innovation at Porsche, spurred both street and race car development, and achieved more than 550 championships world wide.
PCA Los Angeles members and guests are invited to attend a private tour of the Porsche Motorsports North America facility at the Porsche Experience Center in Carson.
PMNA is dedicated to supporting numerous customer-racing platforms from the IMSA WeatherTech SportsCar Championship to PCA Club Racing, by helping customers find the race car of their childhood fantasies, an live out their racing dreams. In addition, PMNA has produced one of the most comprehensive customer support programs in the industry to help our customers at the track. PMNA customers no longer race a Porsche—they race with Porsche.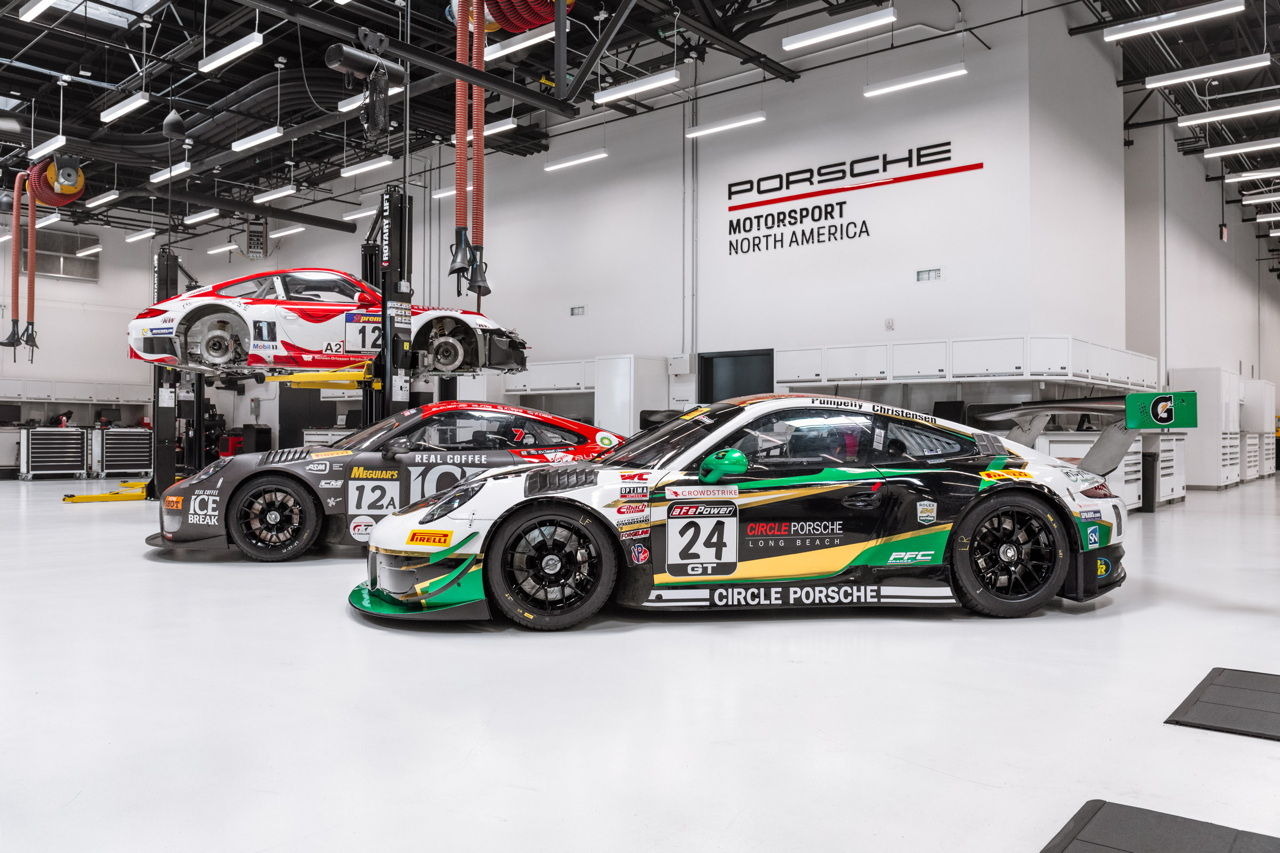 With floor to ceiling views of the Porsche Motorsport North America (PMNA) team, true car enthusiasts will get a behind the scenes look of the PMNA team building the cars that will win the next big race. Guests will get a sneak peak of all the hard work that goes into creating the perfect race car.
Porsche Motorsports North America Tech Session
Saturday, October 5th
10:30 AM or 11:15 AM
immediately following the Morning Shift Cars & Coffee event
event fee: $25 per person
Porsche Experience Center
19800 South Main Street — Carson, CA 90745 (map)
Note: As of 30-Sept, the 10:30 session is SOLD OUT with a waitlist. Members wait-listed for the 10:30 session will NOT be automatically rescheduled for the 11:15 session. Members who want the best chance for attending should book the 11:15 session.
Attendance is limited, and we expect that we will not be able to accommodate everyone.
Event requirements
Attendance for this event is extremely limited, so please be aware of the following policies for this event:
Registration is limited to PCA members and one guest only (guest is not required to be a PCA member).
There are two scheduled tours: 10:30 AM and 11:15 AM — members may register for only one tour.
Check-in will be required at the PEC front desk; only members and guests registered through MSR will be admitted (please be sure to enter your guests' full name).
All attendees will be required to sign in a PCA liability waiver.
Registrations may be canceled or changed without penalty until the close of registration; after which all registrations are final. Please see the registration terms-and-conditions for details.
Registration fees are per person.
PCA Los Angeles members only can register until Sept 22nd; subsequently registration will be open to all PCA members.
Please make sure that your MSR profile includes your full and complete PCA member number, and that your membership is up-to-date. Members that cannot be verified or have expired membership will be declined and will have to re-register when the issue is corrected. This could cause you to go to the back of the wait list if the event is full.
Porsche Experience Center
Carson, Calif.
More events from this organizer