Sweetheart Ride Road Rally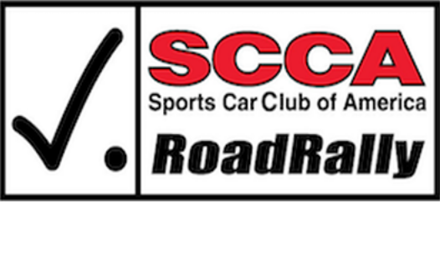 SCCA - Texas Region - RoadRally
Sunday, March 31, 2019
Parker & Wise Counties in Texas
,
Azle

,

TX
Registration closed March 30, 2019 6:00 PM on March 30, 2019 6:00 PM CDT Registration ends March 30, 2019 6:00 PM on March 30, 2019 6:00 PM CDT Registration opens March 1, 2019 3:30 PM on March 1, 2019 3:30 PM CST Registration runs from March 1, 2019 3:30 PM to March 30, 2019 6:00 PM


Join us in Azle at David Beard's Catfish & Seafood Restaurant for the first rally of our new season. After an 80+ mile drive on some of the scenic hard surfaced country roads in Parker and Wise Counties you will end in Azle at the El Paseo Mexican Restaurant. As usual, Jerry White will be the rallymaster for this event.
Most of the rally is about solving puzzles using signs and objects found along the rally route.  One penalty point will be assessed for each correct solution you don't mark in your Route Books.  Same for each incorrect solution you do mark.  Low score wins.  There will never be more than one puzzle active at a time.
There are also several places where a travel speed will be prescribed.  The rallymaster has used the distance times rate = time (D x R = T) formula to determine when you should pass any surprise timing points. Each full minute you are early or late will cost one penalty point so even if you just run by the "Seat of Your Pants" (and your speedometer) you should do well.
Awards: First Timers, Novices (every person in the vehicle has won 2 or less rally trophies), and General Class.

Optional Master Class for those who want bragging rights but don't want any more trophies.

Starting Location: David Beard's Catfish & Seafood Restaurant, 1303 NW Parkway, Azle, TX 76020

Finish Meeting Point: El Paseo Mexican Restaurant, 100 W Main St, Azle, TX 76020

Registration/Check-In: 11:00am - noon

General Instructions Review: 11:15am (Geared toward first timers and novices but all are welcome.)

Mandatory Safety Briefing: 12:10pm.

Car 1 receives their first Route Book: 12:21pm (Car 2, 12:22pm, etc.)

First car should finish around 5:00pm; awards around 6:00pm

Vehicles: Sports cars, family sedans, pickup trucks, SUV's and anything else with 4 wheels that's street legal (bring something that you will be comfortable in and will have fun driving on back roads and byways).

Rally Fee: $30.00 / SCCA Members: $25.00 / $5 late fee at check-in if not preregistered here on MotorsportReg.com.

Click "Continue" below to preregister and avoid the late fee (and so we know how many Route Books to print).

About a week before the event the General Instructions will be emailed to those who preregister by then.

To get a sneak peek at the Generals check to see if they are attached at the bottom of the opening post in the 2019 Sweetheart Ride Road Rally topic on the Texas Region Forum (https://texasscca.org/phpBB3/).

 

I will be posting them there around the middle of March.
Contact the rallymaster at jerryw@illinoisalumni.org if you have any questions.
Come on out and discover what game/trivia/adventure (GTA) and time/speed/distance (TSD) rallying are all about!
This rally is sanctioned as a Divisional Rally by the SCCA and is a part of the National SCCA RoadRally Championship. Sanction Number 2019-DG-41-01.
Texas Region SCCA (www.texasscca.org) is affiliated with the Sports Car Club of America (www.scca.org). With over 67,000 members, and with Regions all over the US, the club offers car related activities in a broad range of automotive events.
This is the first event in the 2019 Texas Region SCCA Championship RoadRally Series