Sweetheart Ride Road Rally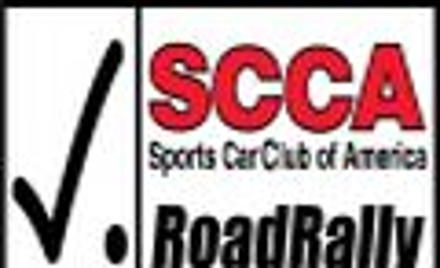 SCCA - Texas Region - RoadRally
Saturday, February 18, 2017
Fort Worth and points north...
,
Fort Worth

,

TX
Registration closed February 17, 2017 6:00 PM on February 17, 2017 6:00 PM CST Registration ends February 17, 2017 6:00 PM on February 17, 2017 6:00 PM CST Registration opens January 22, 2017 11:30 AM on January 22, 2017 11:30 AM CST Registration runs from January 22, 2017 11:30 AM to February 17, 2017 6:00 PM
Texas Region SCCA's 2017 Road Rally program begins with the
Join us in Fort Worth at the new Buc-ee's (destination gas station/convenience store/rest stop/etc.) on the North Freeway immediately south of the Texas Motor Speedway (across Texas 114) for the first rally of our new season.  Jerry White will again be the rallymaster for this event.
As usual for Texas Region rallies there will be many wordplay puzzles to solve based on signs found along the route.  Just like last year there will also be some "complete the quote", math, count, and word crop puzzles.  To Keep it fun you will never have more than one puzzle to solve at a time.
In many cases four possible answers will be given so all you'll have to do is make a mark on your score sheet to indicate which ones you found (if any).
In addition to the puzzles there will also be a leg on which you will have a chance to avoid penalty points by keeping on time as you drive the route.
Checkpoints at Bev's (gas station/etc.), 1003 N FM 156, Ponder, TX will give you opportunities for breaks and to see how you are doing.
Starting Location:   Buc-ee's (travel center),15901 N. Frwy, Fort Worth, Texas
Finish Meeting Point:  Ranchman's Ponder Steakhouse, 110 West Bailey, Ponder, TX 76259.
Registration/Check-In:  9:00am on Rally Day.  Mandatory Safety Briefing:  9:45am.
Car 1 receives Route Book and Score Sheets: 10:01am.  
Cars should start arriving at Ranchman's Steakhouse around 2:00pm.
Route:  Southwest Denton County (and environs) paved (including oil & chip) country roads
Vehicles:  Sports Cars, family sedans, anything with 4 wheels that's street legal (bring something that you will have fun driving on back roads and leave your low to the ground and/or stiff suspension Summer cruiser at home in the garage so you don't have to fret about every steep railroad crossing or bump in the road).
Rally Fee: $25.00  /  SCCA Members: $20.00  /  $5 late fee if not preregistered. 
Awards:  First Timers, Novices (less than 3 rally trophies won), and General Class
Master Class for those who don't want any more trophies (optional class).
If a minor child (<18) will be in the car contact rally@texasscca.org for a Minor Waiver form for a parent to sign.
If you have any rally questions contact the rallymaster Jerry White at jerryw@illinoisalumni.org or by posting in the 2017 Sweetheart Ride Road Rally topic on the Texas Region Forum.
About a week before the event we will send the General Instructions to those who pre-register at msreg.com/SRRR17msr.  We will also try to create a link to them on the opening post about the event in the Texas Region rally forum.
Come and find out what all the fun is about!
To pre-register, visit msreg.com/SRRR17msr
This rally is sanctioned as a Divisional Rally by SCCA, and is a part of the National SCCA RoadRally Championship. Sanction Number 2017-DG-41-01.
Texas Region SCCA (www.texasscca.org) is affiliated with the Sports Car Club of America (www.scca.org). With over 65,000 members, and with Regions all over the US, the club offers car related activities in a broad range of automotive events.
This is the first event in the 2017 Texas Region SCCA Championship RoadRally Series.