About this event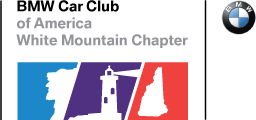 The Boston and White Mountain Chapters are proud once again to present the Summer Solstice, High Performance Driving School at Palmer Motorsports Park's Whiskey Hill Raceway.
This event is open to all skill levels and our intention is to run with in car instruction.
UPDATE: We now require all attendees and guests to be fully vaccinated for Covid 19 by the date of this event in order to attend. If you are or will be, fully vaccinated by the date of the event and can show proof of your vaccine at our on site registration (Vax card or photo of it) and you have no concern about a fully vaccinated instructor joining you in your car then you are all set. Note: We consider "fully vaccinated" to mean that you've had 1 or 2 vaccination shots as specified by the vaccination provider and you've been symptom free for 2 weeks after your last shot.
If you are not vaccinated and or can not be by the event date and are not comfortable riding with a vaccinated instructor then unfortunately, you will not be eligible to attend this event. We do hope that, over time, these restrictions will evolve to a point where we can remove the vaccine requirement but for now we apologize if this means that you won't be able to join us for this event.
We understand that for some of our attendees this will be disappointing but our team wishes to offer the best high performance driving training possible and a return to safe in-car instruction is the best way to achieve this.
Please be advised we are still monitoring the CDC and State guidelines and that means we may still require wearing masking and/or social distance. Details to be finalized as we near the event.
Please note: due to BMW CCA insurance requirements, you must be a BMW CCA member to register for and attend this event.
We will be running the track in the REMLAP Clockwise direction and this is a TWO day event open to all student levels.
What is a Driving School?
The purpose of a driving school is quite simple: to improve your driving skills. We will emphasize the relationship of driver and machine, making them function in unison and giving you, as a student, the opportunity to learn your limitations and expand your capabilities, thus creating safe driving skills and habits in a controlled situation.
We conduct the school on a racetrack under the close supervision of experienced and trained instructors. You will learn how to handle and control your vehicle at speeds not normally attained on public roads. This will help to prepare you for emergencies in normal driving. It will also allow you to explore your capabilities as a driver and those of your vehicle.
At no time will you be pushed or encouraged to go any faster than is comfortable for you. All participants will be organized into run groups in accordance with experience, skill, and type of vehicle.
What you learn on the track depends on your driving skill. Beginners are taught driving style (smoothness, consistency, the ability to read the track), more experienced participants continue to work on consistency, while developing new skills such as trail braking, and threshold braking. Every time you are on the track, you will have an experienced instructor in the passenger seat.
For the most experienced drivers, you can be "signed off" and drive solo when you have proven to your instructor and the Chief Instructor that you understand the basics of high speed driving, you can consistently drive the correct line, and you show proper etiquette on track. Maturity, good judgment, skill and significant experience will lead to being signed off for solo driving. Even if you are a solo student, you are still highly encouraged to learn new skills from your instructor. In fact, National BMW Club rules require an instructor be in-car for at least part of the event for all students.
Drivers in other chapter's advanced programs, such as A-Solo/S-Group, may apply to drive in ISG by emailing the registrar with their driving resume.
Independent Study Group. For advanced students who want to extend their skills in a safe, fast-paced coaching environment, the Boston/WMC chapters of BMWCCA offers its Independent Study Group (ISG)
To promote continuous advanced skill development for experienced, independent drivers, ISG encourages students to identify the areas in which they want to improve, then allows them to create a personalized curriculum for achieving their goals.
At each event, every ISG student is assigned a coach who will work with them to achieve their goals. ISG drivers are often offered additional solo track sessions and the opportunity to drive in the instructors' run group.
ISG Qualification - Soloed drivers with substantial experience and the skills to drive a consistent line, at an advanced run-group pace, on a variety of race tracks are eligible for consideration. After passing a thorough checkout drive with an ISG instructor, which emphasizes awareness, safety, consistency, and pace, the ISG candidate is admitted into the group.
ISG on Track, Classroom and Exercises - On the racetrack, ISG drivers spend working sessions with their assigned coach to execute their personalized plan. Classroom sessions comprise lively discussions of driving lines, corner approaches, speeds, data analysis, and a wide range of additional topics. Specialized exercises are offered to improve situational awareness, increase comfort levels in close-quarters driving, and practice passing.
Classroom
Your day is divided between driving on the track, classroom sessions, or free time. Yes, this is a school, and there is mandatory classroom time. All participants are required to attend classroom sessions to learn vehicle dynamics and driving techniques. Failure to attend will result in loss of driving privileges.
These sessions will continue throughout the day to help you understand the fine art of high speed driving. In the classroom, you learn high speed driving theory. You learn everything from 'why low-profile tires are better', to what is the difference between an early and late apex. Car physics, such as what is really happening when I brake or why my car understeers or oversteers is also discussed. Each classroom normally has a question and answer session.
What is a Driving School NOT?
Though you are on a racetrack, with 20-30 other drivers of similar driving skills, it is not a race. Passing in corners is not allowed, and you are not expected to shift at redline, or go screaming through each corner with the tires squealing.
Safety of the event is of the utmost importance. Driver conduct will be diligently monitored throughout the day by the staff, instructors, and corner workers. Infractions of the rules will not be tolerated, and will likely result in dismissal from the school.
Registration Fees
Weekend - All drivers may register for two day weekend (Saturday and Sunday). Saturday and Sunday are not available as standalone days.
Automated Collision Avoidance Systems - Before you register please note cars with automatic braking and/ or lane drift correction systems will not be permitted to participate unless the systems can be fully turned off for the track sessions; proof that the systems can be turned off must be provided (i.e., information in Owner's Manual, etc.)
The student registration fees for this event are as follows:
| | | |
| --- | --- | --- |
| Registration WEEKEND | Price: Before May 25th | Price: After May 25th |
| Driver - All Levels | $605 | $655 |
| Driver - ISG | $655 | $705 |
Wait-List Rules
Due to the limited number of student slots available for Boston/WMC Chapter driving events, it is common for us to receive more registrations than we can admit, hence a Wait-List will be created. Applications will be admitted from the Wait-List on a first come, first serve basis.
Questions?
For questions regarding registration or Driving Schools in general, please email the registrar using the "Contact Host" button on the right side of this page.
NOTE: Single event insurance is not available for Palmer Motorsports Park from Lockton. If you're interested in purchasing HPDE insurance for this event, please contact Lockton about bundling this event with other events you may be attending this year, or contact one of the other HPDE insurance providers, such as OnTrack Insurance
Event requirements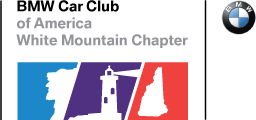 Before registering, read and understand:

Here's what you need to know. This is important.
TechInspectionlBoston 2021 PLUS WMC -1.pdf Once again for 2021 a number of our supporting Independent Boston Area BMW Service Shops have offered to provide pre-track inspection services free of charge to our club members as a means to make attending a driving school easier and safer. You can, of course, still go to your shop of choice for a pre-event tech inspection and or inspect your own vehicle if you are qualified. The following is a list of our supporting inspection shops in alphabetical order.
At the event you'll need:
More information to make your experience better:
Rules and Procedures
The Procedures and Rules have a notable update from last year - helmets!
Before you register please note cars with automatic braking and/ or lane drift correction systems will not be permitted to participate unless the systems can be fully turned off for the track sessions; proof that the systems can be turned off must be provided (i.e., information in Owner's Manual, etc.)

Drones or other remotely controlled aerial vehicles? Nope. Leave 'em home.
SFI 31.1 and FIA 8860. Snell SA2010 or M2010 or newer helmet is required - Snell SA2005, M2005, (and older) helmets will not be accepted!
Eligibility rules for Targa/T-top cars and high-performance SUV/SAV/CUVs have been clarified.
Questions?
• For answers to questions regarding student registration, or our Driving Schools in general, please email the registrar using the "Contact Host" button on the right side of this page.
New-to-Boston/WMC Instructors
• If you are an instructor for other chapters or car clubs, but have never instructed for the Boston Chapters, please contact the registrar
Palmer Motorsports Park
Palmer, MA
Download track map
Watch a video tour/lap