About this event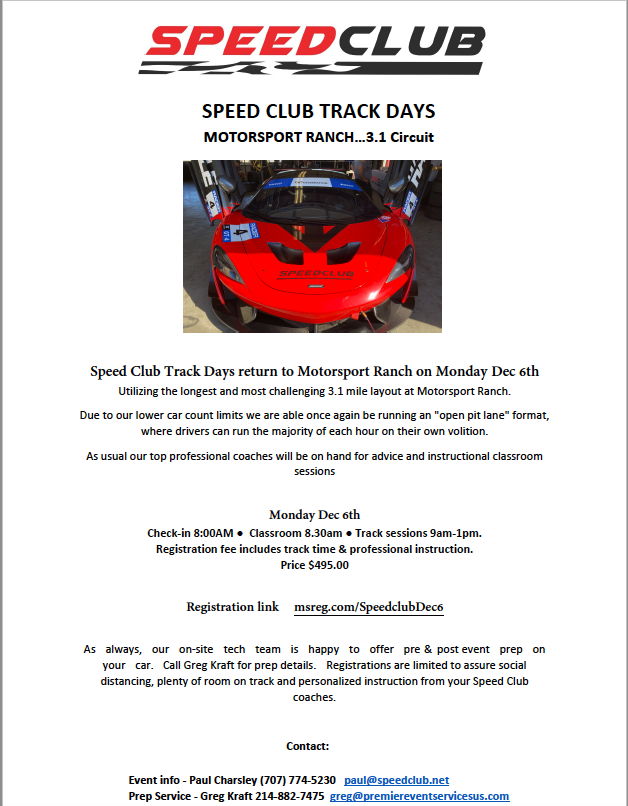 Event requirements

Driver must be 18 years old or older
Your own helmet is encouraged but we do have a limited supply for loan, please call to reserve.
Vehicle must be prepared for on track use including sufficient tire & brake life, clear of any loose items within the driver compartment and all suspension and bodywork in good order. Speed Club suggests a pre-check by your favourite auto shop who know the rigors of a track day.
Speed Club is also a fully equipped race and performance car preparation shop and can take care of your needs pre and/or post event as well as being available should you need something during the day.
Motorsport Ranch - Cresson
Cresson, TX