About this event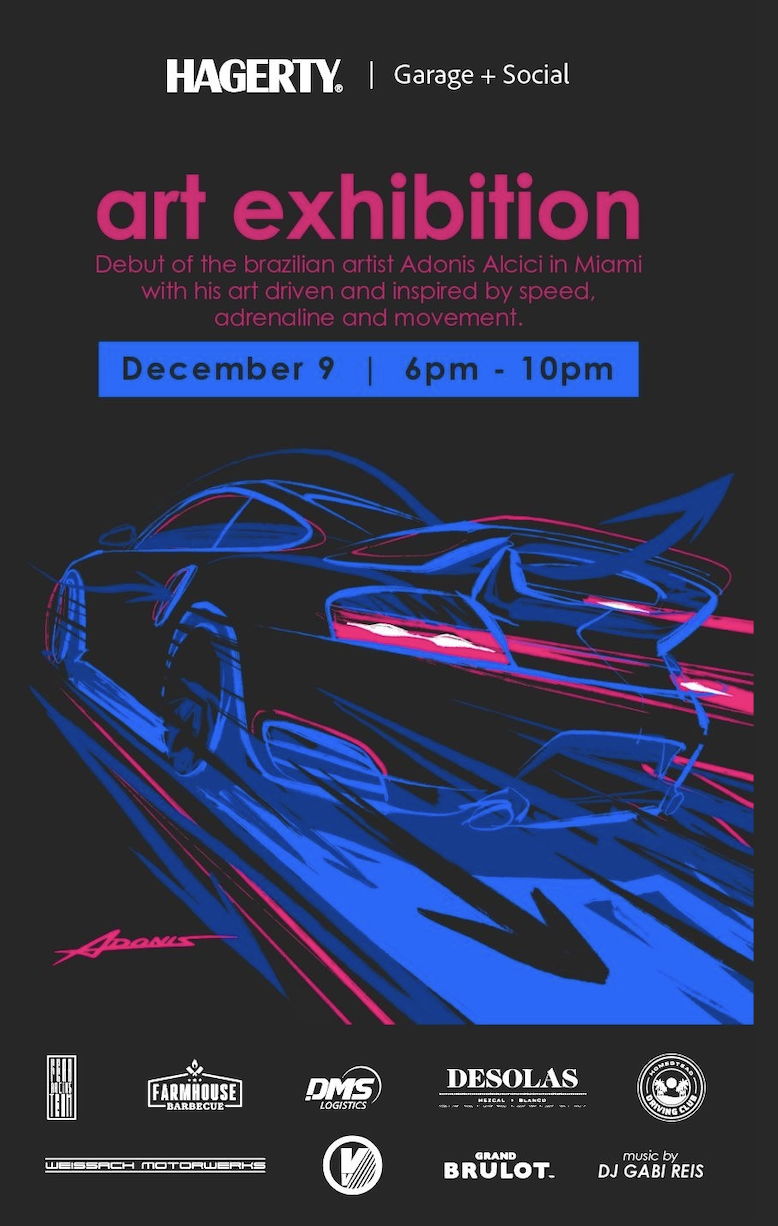 Alcici will be unveiling the "Miami Vice 996 GT2" ArtCar at the event and a 992 GT3 special track livery!
Come join us for Adonis Alcici's US Debut. Some of Alcici's work includes the ArtCar created for Tag Heuer Porsche up Brazil Team, ArtHelmet created for Felipe Nasr to race the 100th edition of 24h of Le Mans in 2023, and the Mobil 1 Porsche Cup Art Car for the last race of the 2023 season.
Born in São Paulo, Alcici began to demonstrate his talent for the arts at the age of 2. As a self-taught visual artist and entrepreneur, he carried out a series of projects for important brands such as Tag Heuer, Porsche, Porsche Cup, Porsche Motorsport, Rede Globo (F1), BMW Motorrad, Triumph, Harley-Davidson, Ducati, Honda, among others. At the same time, he developed an online automotive design course and participated in a series of events, lectures, workshops and courses in several Brazilian states. He was a college professor of Graphic and Product Design courses and also of Advertising at FACAMP (Faculdade de Campinas), where he graduated in Product and Graphic Design. As an automotive designer, Alcici participated in projects for large automakers. Among them, Honda, Chery and Hyundai.
Hagerty Garage + Social | Miami
Miami, FL
Hagerty - Garage + Social