About this event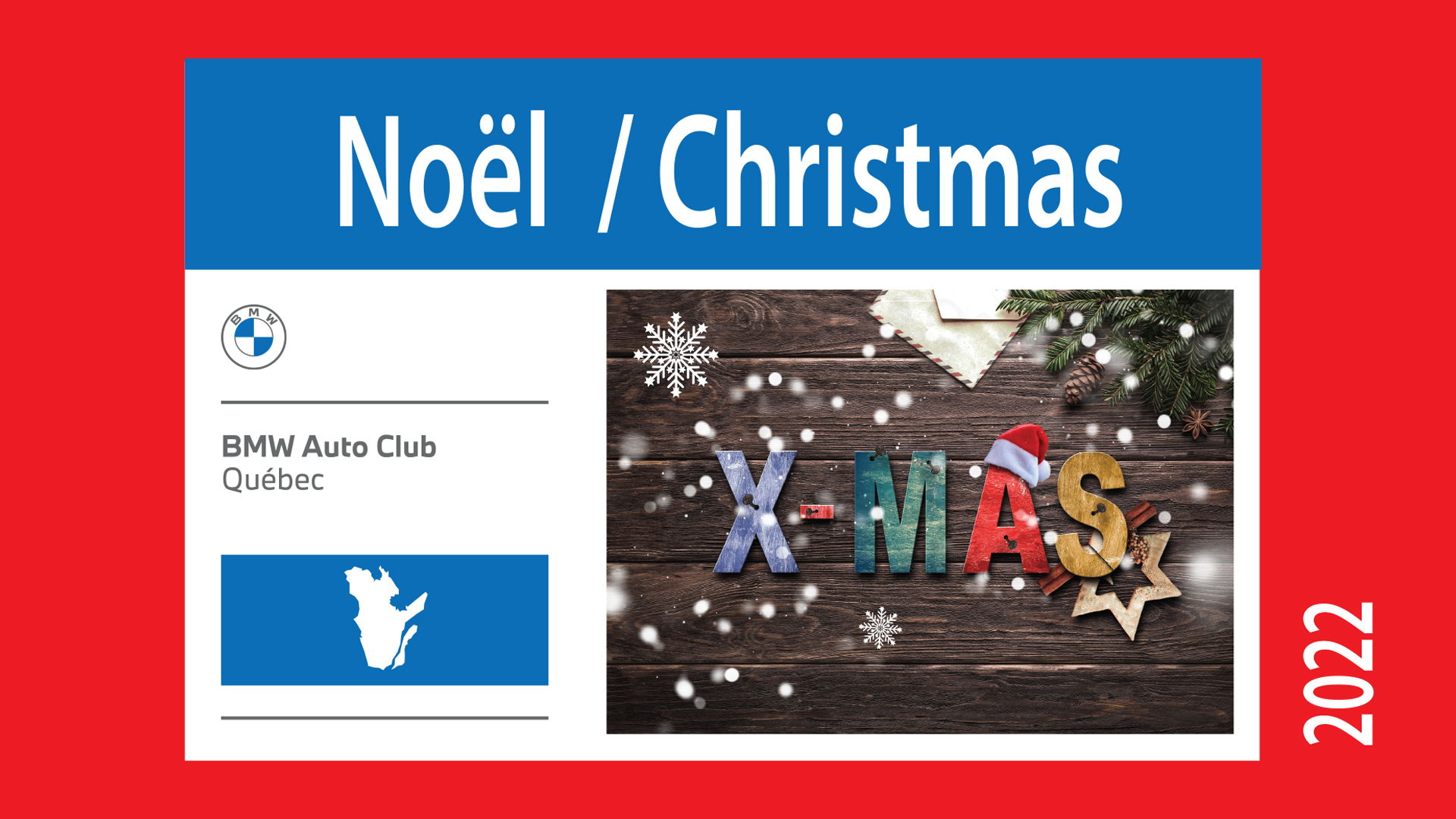 Noël / Christmas
HO HO HO Oyez !!!
Voici revenu le temps de se revoir en décembre, après une saison de piste terminée 2 mois auparavant et une dernière balade en septembre.
Notre souper de Noël sera l'occasion parfaite de ''couper'' l'hiver en deux avant de se revoir au printemps.
Par la même occasion, venez festoyer avec vos parents et amis à cette soirée annuelle de notre Club.
Notre ''famille'' grandit à chaque année et il nous fait toujours plaisir de voir de nouveaux visages !
Samedi 3 décembre, 2022 à 18:00.

Où :
CASA RÉCEPTIONS
13081 BOUL. Gouin Ouest
Pierrefonds, Qc. H8Z 1X1
Tel. 514-624-6161
Coût :
Une table d'hôte nous sera offerte à un prix de 65$/ch incluant les taxes et pourboires. Pour les enfants le coût est de 39$/ch.
3 choix de plats sont prévus ainsi que le choix entre une soupe ou une salade.
Votre Club offre une bouteille de vin par 4 personnes.
Vous pouvez appoter votre vin si vous le desirez.
Les boissons gazeuses sont incluses.
HO HO HO !!!
The last club get-together for the 2022 season is coming soon this December.
After a successful track season and a beautiful road trip in September, our Christmas supper offers the perfect occasion to "cut" winter in two before we meet again next spring.
Bring your friends and family to share this evening and participate in the festivities.
Our "family" grows every year and it is always a pleasure to see new faces!
Saturday December 3, 2022 at 6:00 PM.

Where :
CASA RÉCEPTIONS
13081 BOUL. Gouin Ouest
Pierrefonds, Qc. H8Z 1X1
Tel. 514-624-6161

Cost :
A table d'hôte will be offered to us at a price of $65/ea including taxes and tips. For children the cost is $39/ea.
3 choices of dishes are provided as well as the choice between a soup or a salad.

Your Club offers one bottle of wine per 4 people.

You may bring your own wine of you so chose.

Soft drinks are included.
Event requirements
L'invitation est familiale comme d'habitude et s'adresse aux membres.
La salle retenue par le Club peut contenir jusqu'à 70 personnes, nous vous invitons donc à réserver le plus tôt possible mais nous devons cependant réserver une place d'office au Père Noël car, parait-il, il sera là pour la généreuse distribution de cadeaux réservée à ceux qui ont été sages!
Après négociation avec lui, il ne se contentera pas de 2 biscuits avec un verre de lait!
The invitation is family-friendly as usual and is open to members.
The room chosen by the Club can hold up to 70 people, so we invite you to book as soon as possible but we must however reserve a seat for Santa Claus because, it seems, he will be there for the generous distribution. of gifts reserved for those who have been wise!
After negotiating with him, he will not be satisfied with 2 cookies with a glass of milk!
Casa réceptions
Pierrefonds, Qc
More events from this organizer