About this event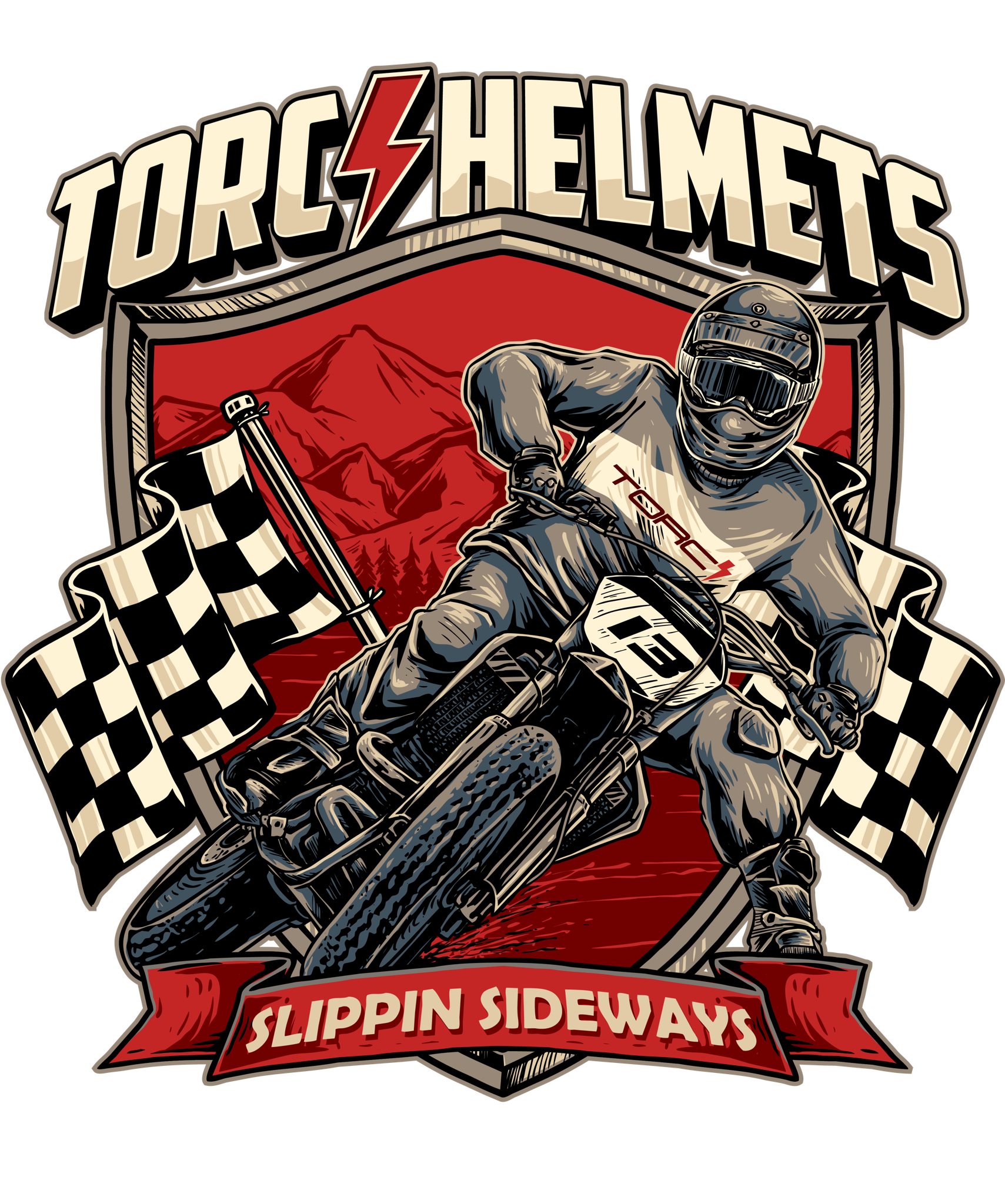 ⌤
The official registration page of the Slippin Sideways Flat Track & TT motorcycle race and party. Whether you're running heavy bikes with the big dogs in the Hooligan class or the always stacked @ridestacyc electric bike class, register for the greatest race on two wheels. All are welcomed and encouraged, so if you think you've got what it takes to get out there and be the one to take the top steps of the podium or any steps after the inner thigh madness.
TORC HELMETS | DRT RACING SLIPPIN SIDEWAYS
⌤
RACE OPERATIONS
Announcer & Host - Jacqui Van Hamjvanham@gmail.com

Race Director - Alex Mock - alex@drtracinginc.com

Clerk of the Course - Lucky Foster luck@hhsportsprotection.com

Timing & Scoring - DRT Racing - info@drtracinginc.com

Course Marshal - Steve Alkyer - alkyer48@gmail.com

Referee - Robert Lawrence - robertbmx2@gmail.com
⌤
CHECK IN AND PIT AREA INFORMATION (VERY IMPORTANT)
If you're in town Friday goto the pre-party.
See schedule below for check-in details and locations
All racers must register for class(es) to get credentials for races.
⌤
REGISTRATION, NUMBER PLATES & TECH INSPECTION
Please allow time to go through the process or at least pre-register.
Registration times & locations listed in the schedule & map.
Number plates will be issued at the registration table.
Tech Inspection will also be at the registration table.
⌤
SCHEDULE OF EVENTS
SATURDAY - MAY 28TH, 2022⌤
⌤
CLASSES AVAILABLE
Strider (1 & 2 & 3 & 4) year old
Stacyc 12" (2 & 3 & 4 & Girls) year old
Stacyc 16" (3 & 4 & 5 & Girls) year old
PW50 (3 & 4 & 5) year old
PW50 Girls Only
PW50 Open
51cc Jr Shaft Drive
51cc New Racer Group
51cc Girls Jr/Sr (4-8) year old
51cc Jr 10" wheel (4-6) year old
51cc Sr 12" wheel (4-6) year old
65cc (7-9) year old
65cc Girls (7-11) year old
65cc (10-11) year old
85cc (10-12) year old
85-150cc Girls (10-16) year old
85cc (13-15) year old
85cc Mini Sr 1 (12-14) year old
85cc Mini Sr 2 (13-15) year old
Supermini Beginner
Supermini Open Age
125-250cc Schoolboy (12-16) year old
250cc Amteur
450cc Amateur
450cc Expert
Open Novice
Open Amateur
Open Expert
Vet 30+
Vet 40+
Vet 50+
Spanish Cup
Mad Dog Unlimited (210cc & below)
Hooligan Amateur
HooliganPro
Pull-Start (stock) $25 Bounty Sponsored by Vintage Worx 909.208.6282
Pull-Start (modified) $50 Bounty Sponsored by Vintage Worx 909.208.6282
Brakeless
Vintage
V-Twin
Womens
Industry Cup
Run What You Brung
Open Knobbies
Super73 - Legacy
Super73 - ZX
Super73 - RX
Super73 - S2
ATC70 - 140cc and under
ATC70 - 155cc and over
⌤
Thanks to our sponsors:

⌤
Thanks for registering to be a part of Slippin Sideways!
Follow us on IG: @DRTracingINC | FB: /DRTracingINC
Tag us in your posts #DRTracing #SlippinSideways
For more events & info www.DRTracingINC.com
Perris Flat Track
Perris, CA
More events from this organizer