About this event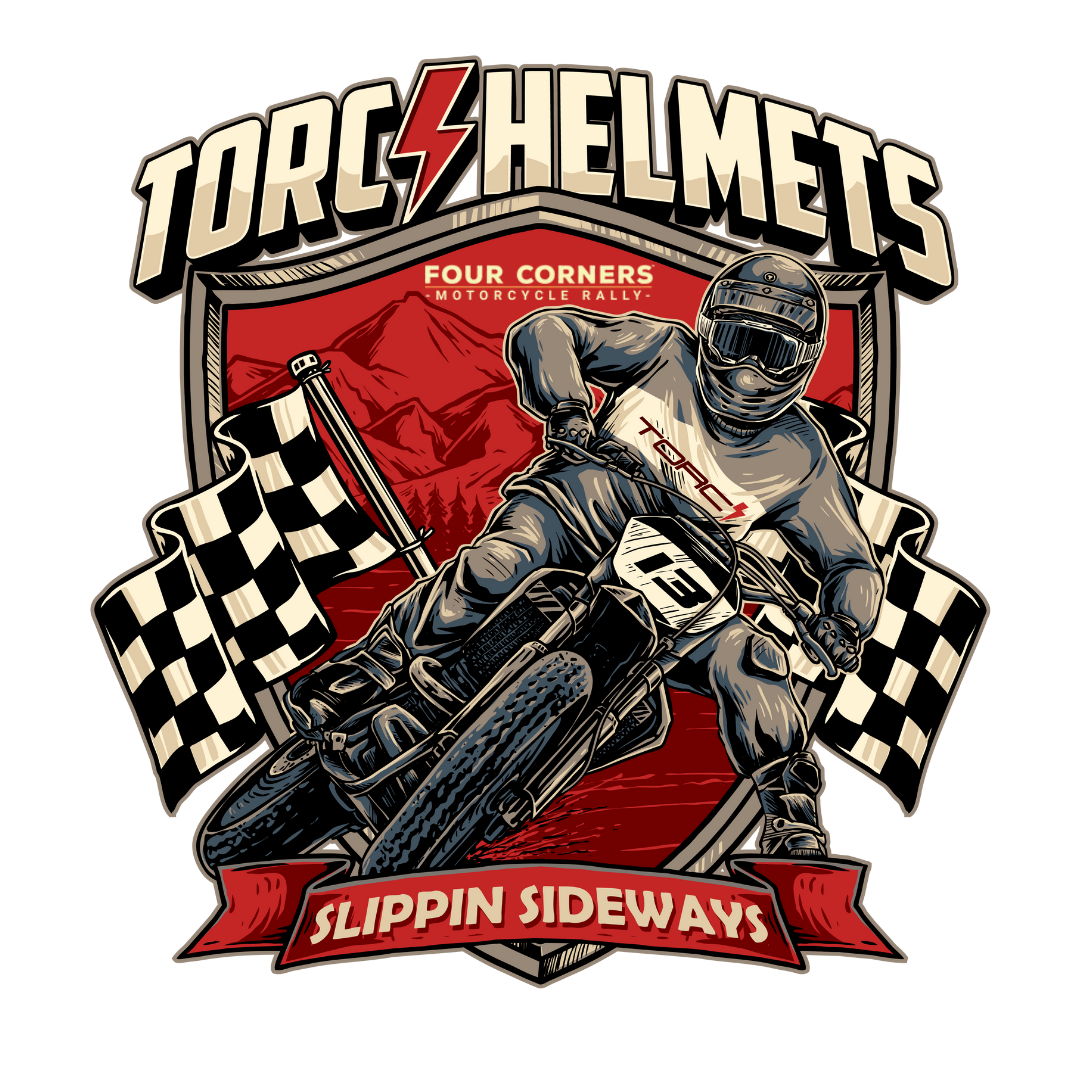 CLICK HERE FOR MORE INFORMATION
The Slippin Sideways race series is making a stop at the La Plata County Fairgrounds on September 3rd and will bring the noise as tons of motorcycles hit the rev limiter on the oval dirt racetrack.
What is the Slippin Sideways and what makes it a must see event? Hooligan racing is the antithesis of flat track racing but with a strict lack of rules. Simply put, you can't be a professional motorcycle racer and your bike must be street worthy. The bottom line is if you have a bike and the guts to race you can go out and compete bar to bar. The race card includes numerous classes including a Kick-Start Only Class, Run What You Brung, Adult Pit Bike, and everyone's favorite, the Hooligan class. The essence of Hooligan racing is anyone with a motorcycle and the guts to race is welcome. With plenty of heat races attendees are sure to get the most exciting racing action they can imagine that all culminates in a main event with the fastest racers lining up side by side.
The Hooligan races will pit the best-of-the-best amateur riders with shoulder-to-shoulder action. Unique to Slippin Sideways is the ability for a Last Chance Qualifying race where the winner of all the losers gets to go in the main event, making the race anybody's game. The Hooligan class features larger bikes with more power, no front brakes, and some serious speeds as they drift around the corners. Often times the rear brake rotar gets red hot from how hard the rider is finding that balance between throttle and brake.
The Run What You Brung class will pit all different style of bikes from choppers to scramblers against each other. The Run What You Brung class can have some of the biggest upsets and is typically won by the racer who knows how to get on the throttle and slide through turns. Expect to see riders turn to racers as they enter the parking lot riding the same bike they will race later that evening.
The Kick-Start races have a unique starting format. Since they are all kick-start bikes (which can sometimes be temperamental), they are required to stage their bikes at the starting line on their kickstands in the off position. Racers line up 50 feet behind their bikes and then on the green flag they run to their bike and kick-start it, try to kick-start them rather. The first person to cross the turn two finish line wins the race. The reason for only a two turn race is that there very well could be racers still trying to start their bikes when the other racers come around turn around turn 4.
The last and most comedic of the races are the Adult Pit Bike races. Think big guys on small bikes. The most popular are the Kawasaki KLX 110 but racers could be riding anything from a balloon tire mini-bike with a Predator 212cc engine to a Honda Z50. This race has the most crashes because racers are going all out, but it is much slower than the other races and they are closer to the ground so it doesn't hurt nearly as much. It resembles a circus on small bikes and is a crowd favorite.
No matter what you are doing Labor Day Weekend visiting La Plata County Fairgrounds and watching the Hooligan Dirt Dash is a must.
⌤
The official registration page of the Slippin Sideways Flat Track & TT motorcycle race and party. Whether you're running heavy bikes with the big dogs in the Hooligan class or the always stacked @ridestacyc electric bike class, register for the greatest race on two wheels. All are welcomed and encouraged, so if you think you've got what it takes to get out there and be the one to take the top steps of the podium or any steps after the inner thigh madness.
⌤
TORC HELMETS SLIPPIN SIDEWAYS
SEPTEMBER 3, 2022 - SATURDAY
LA PLATA COUNTY FARGROUNDS - FLAT TRACK
2500 MAIN AVENUE, DURANGO, CO 81301
⌤
Race will be held on Flat Track.
The track is 1/5 miledas slight bank with 45' wide straights and 60' wide corners - Clay & DG Oval
⌤
RACE OPERATIONS
Announcer & Host - Dumptruck @dumptruck
Race Director - Alex Mock - alex@drtracinginc.com
Clerk of the Course - Lucky Foster lucky@hhsportsprotection.com
Timing & Scoring - DRT Racing - info@drtracinginc.com
Course Marshal - Steve Alkyer - alkyer48@gmail.com
Referee - Robert Lawrence - robertbmx2@gmail.com
Pit Marshal - Parker Pitman - parkerpitman@gmail.com
⌤
SCHEDULE OF EVENTS
SATURDAY - SEPTEMBER 3, 2022
2pm - 3:30pm - Registration
2pm - 3:30pm - Tech Inspection
3:30pm - MANDATORY RIDER'S MEETING
4pm - 6pm - Practice
7pm - Opening Ceremonies
7:30pm - Heats
8pm - 9pm - Mains
9:45pm - Awards
⌤
⌤
CLASSES AVAILABLE
Strider (1 & 2 & 3 & 4)
Stacyc 12" (2 & 3 & 4 & Girls & Open)
Stacyc 16" (3 & 4 & 5 & Girls & Open)
PW50 Open
250cc Amateur
Open Amateur
Open Pro
Vet 30+
Vet 40+
Vet 50+
Spanish Cup
Mad Dog Unlimited
Hooligan Amateur
Hooligan Pro
Vintage
Run What You Brung
Kick-Start
V-Twin
Womens
Industry Cup
Open Knobbies
Super 73
ATC 70 - 140cc and under
ATC 70 - 155cc and over
⌤
Thanks for registering to be a part of Slippin Sideways!
Follow us on IG: @DRTracingINC | FB: /DRTracingINC
Tag us in your posts #DRTracing #SlippinSideways
For more events & info www.DRTracingINC.com
La Plata County Fairgrounds Arena
Durango, CO