About this event
 Sebring Sensation
and Boss Mustang Reunion by Track Guys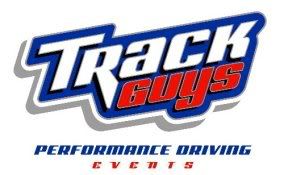 Sebring International Raceway, Sebring, FL
May 24 -- 26, 2013
Registration Deadline: May 24,  2013
Come join us for our 11th year of Track Guys events at Sebring!
2013 Event Sponsors Include: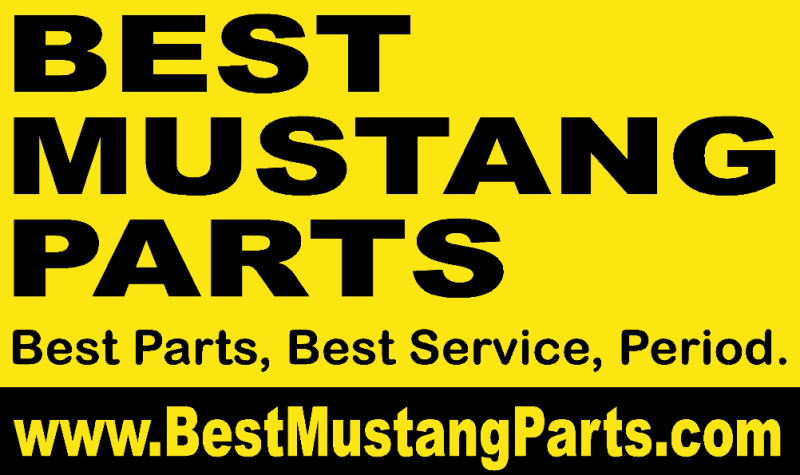 Blevins Enterprises
Come and enjoy your car on the world famous 3.7 mile "12 hour" Sebring International Raceway. Track Guys' lead instructor, Jeff Lacina, along with his team of lap-happy instructors will be an integral part of getting everyone up to speed.
So, you're saying, "But guys, I've NEVER done this before!" Fear not, we we all had to start somewhere and what better opportunity is there than learning with a professional instructor sitting next to you while you're out driving with your fellow enthusiasts. It is important to remember that our Track Guys events are NOT RACING events. Track Guys events are non-competitive, performance driving education events where YOU learn at your own pace, with plenty of class room sessions and seat time out on the track to help you "get it right." You'll even have the chance to go for some at-speed rides with our instructors. Sebring's challenging 3.7 mile road course is safe, fast and is big fun for both the novice and the experienced driver.

So ask yourself, "Do I want to put a smile on my face and learn the basics of performance driving in MY car?" Well, we think the answer is YES! To accomplish this goal, all you need to do is register for this event. We'll guarantee that you leave with a big smile... no matter what your driving ability is when you arrive on Saturday.
NOTE: This Event is Open to All Makes and Models of Cars
Cost: $450 for Saturday and Sunday
One Day $250
A limited number of garage spaces are $50 for Both Days (Only 3 Left)
Get a "taste" of performance driving with the Track Guys Test Drive
Don't know if two full days of performance driving is for you? Then you might want to sign up for the Track Guys Test Drive. For $50.00 you can come and participate in the driver's meeting, morning classroom sessions, the noon parade lap and then have your very own "Test Drive" session at-speed, on the track with your own in-car instructor helping you get around the track at-speed. The Track Guys Test Drive is ONLY available on Saturday. If you go through the Test Drive program and decide, "Hey, I can handle another day of this!", then we'll apply your $50 registration to the rest of the event - all you'll have to do is pay the balance and you're in for the rest of the weekend!
Firday Meet-n-Greet:
The fun begins Friday night at the Meet-n-Greet. This is a great time to arrive at the track, get registered for the weekend, get your car through tech inspection and enjoy some soda and snacks with your fellow drivers and instructors through the evening. We will even conduct a special class/meeting that evening for those who are attending a performance driving school for the first time.

General Schedule of Events:

Friday, May 24
3 - 7 PM: Registration and Sponsor Tables, Chateau Elan Panzoz Board Room 
3 - 7 PM Tech Inspection, Sebring International paddock area

 
Saturday, May 25
7 AM: Registration/Tech Inspection
8 AM: Mandatory Driver's Meeting
9 - 5 PM: On Track Driving Activities
Evening: Banquet, guest speakers and our famous Track Guys Sebring raffle drawings 

Sunday, May 26
7 AM: At-track Devotional Service - Everyone welcome to attend
7:45 AM: Registration/Tech Inspection
8 AM: Mandatory Driver's Meeting
9 AM - 5 PM: On Track Driving Activities
If you have any questions or need additional information, please contact Dell Hughes at dell@trackguys.com or Jeff Lacina at jeff@trackguys.com. Visit
TrackGuys.com
to download the required Liabilty, Medical, Tech Inspection form as well as the "rules and regulations" for our events.
Please note: Creating an account at MotorsportReg.com does not Register You for this event.
Event requirements
Here are some some very bacis requirments and rules for our Track Guys events:
These are non-competitive, non-racing events. Anyone not driving within the "spirit of the event" will be asked to leave - NO REFUNDS.
Drivers must be 18 years old or older with a valid Drivers license.
All participating vehicles must be properly insured and pass tech/safety inspection. Items to be checked will be included in the pre-event checklist. Tech Form Must Be filled out Prior to arriving at Tech Inspection.
Helmets are required during any at-speed, on-track session.
Helmets must be labeled SA05 or SA10. Absolutely NO "M-Rated" or motorcycle helmets will be allowed on track - PERIOD.
Long sleeve shirt required (100% cotton fabric preferred)
Long pants required
Closed-toe shoes required
Convertibles are required to have a ROLL BAR. Convertible tops must remain up while on track.
The event is run rain or shine
For a complete list of all Rules and Regulations download here go to www.trackguys.com
Sebring Int'l Raceway
Sebring, FL
Download track map
Buy virtual track walk
Track Guys - Southern Region