About this event
40 CAR LIMIT | $400 | ~8 HOURS OF PURE OPEN TRACK | NO SESSIONS/NO GROUPS
Register here on MSR or our website.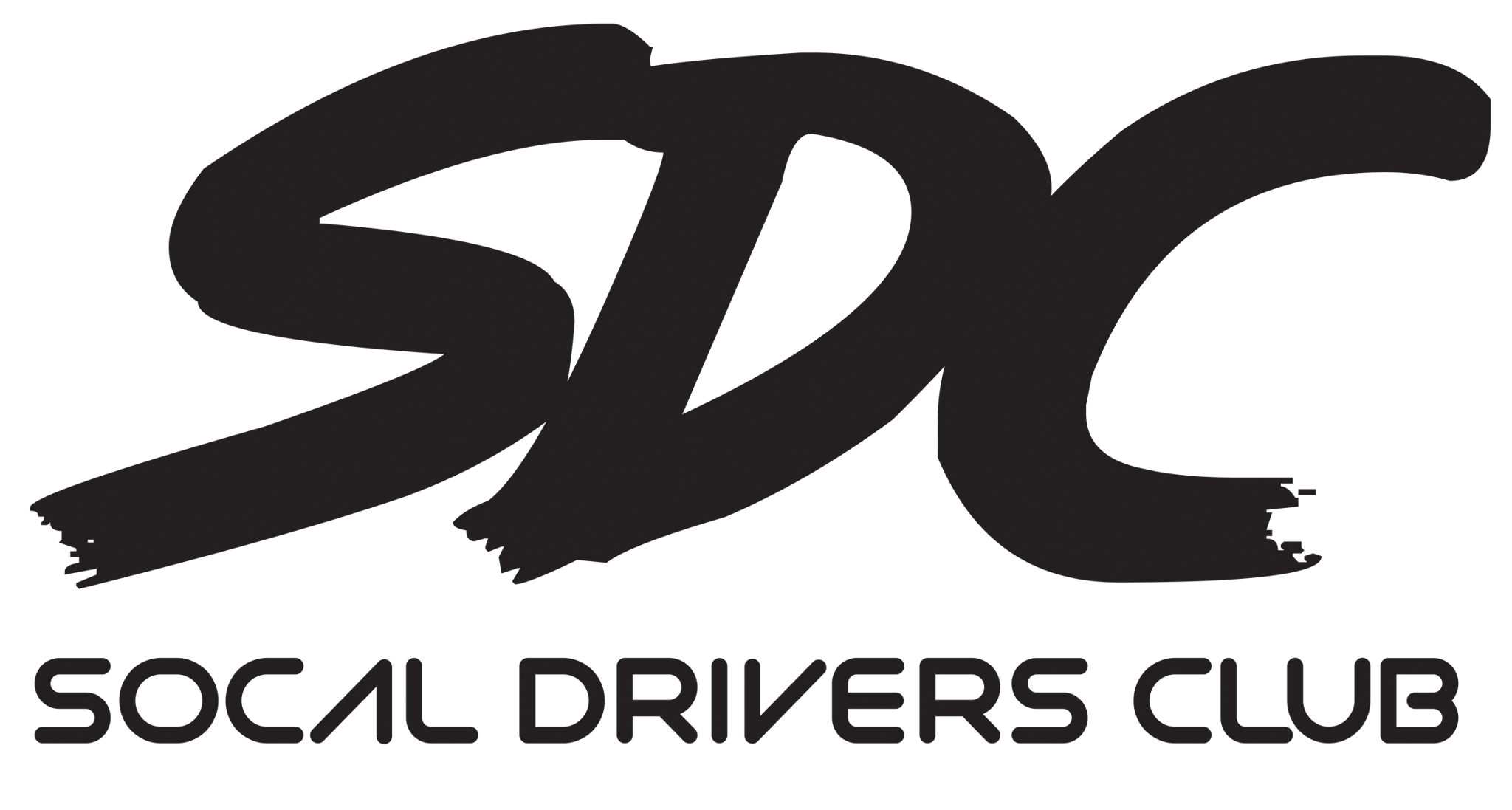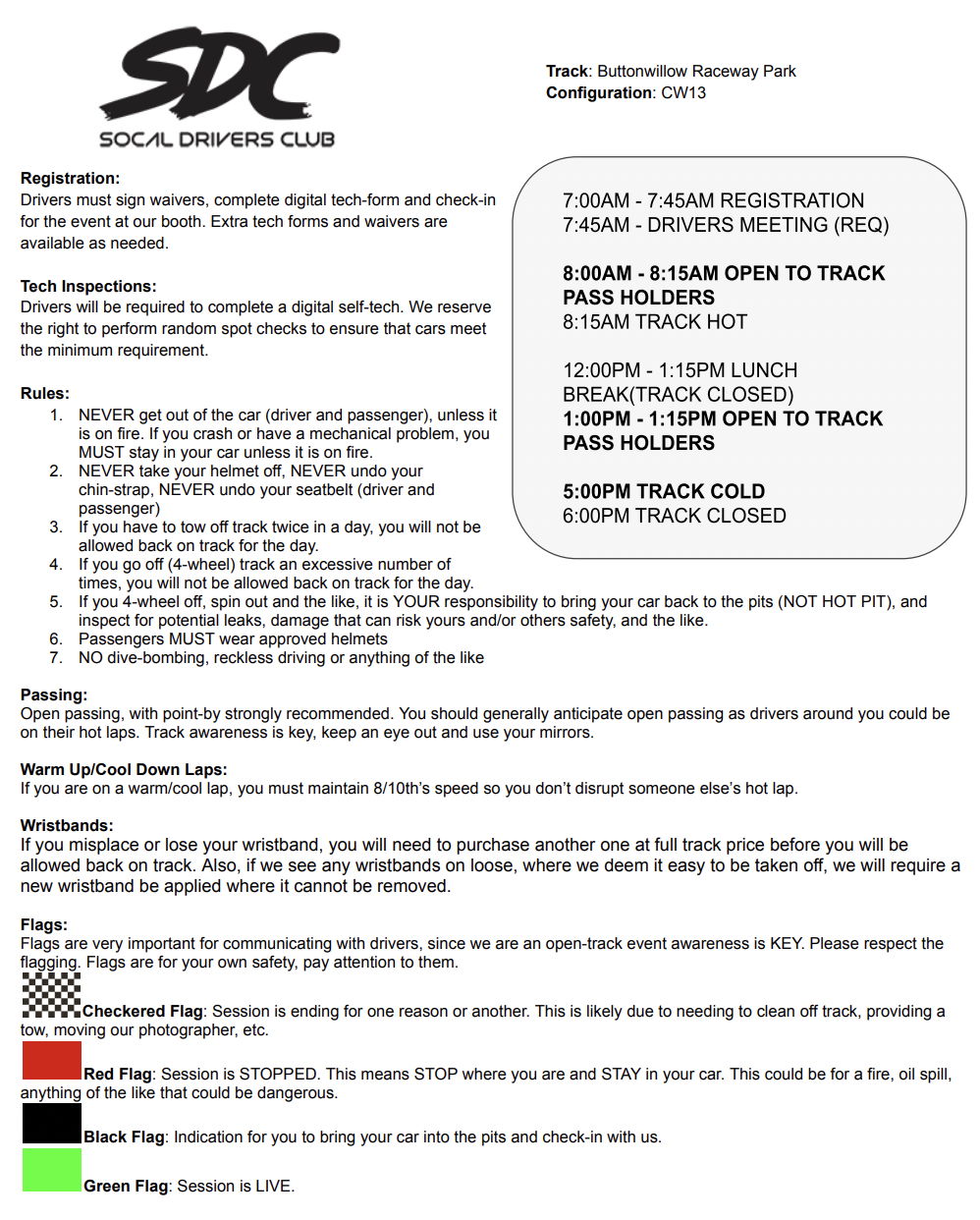 SoCal Drivers Club is here to provide experienced drivers a chance to participate in one of our private track days. Our private day is not about racing, its focused on improving your driving skills with more seat time. It is also an opportunity to take advantage of the safe and controlled environment to test and tune your car. Point-by passing is encouraged, but you can expect open-passing when other drivers are on their hot laps. Drivers who are beginners are now officially allowed, if you sign up with one of our approved coaches. Our coaches are vetted and approved by us, we stand by their character and skill 100%. They are there to teach you about becoming a better driver as a new driver or even competition experienced looking to push it to the next level. More importantly, they are there to teach you track etiquette and safety. More information available on our website, as well as booking coaching sessions: https://www.socaldriversclub.com/coaching
Event requirements
Approved Closed Face Helmet (https://www.socaldriversclub.com/tech-form)
MINIMUM Experience: Intermediate (Someone who has done more than 5 track days, feels comfortable in an open-pass environment)
Minimum Age: 18 (Must have drivers license and meet other listed requirements)
Rain/Inclement weather: We will run, rain or shine. Drivers should be prepared and plan ahead for such days.
Chuckwalla Valley Raceway
Desert Center, CA
Download track map
Watch a video tour/lap
More events from this organizer