SCCA Spring Spectacular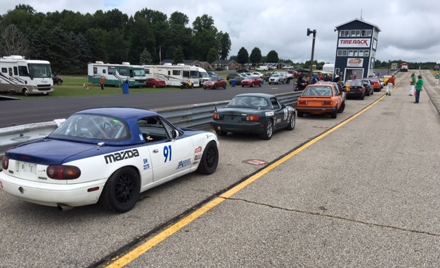 SCCA - South Bend Region - Club Racing
Saturday, May 9, 2020
GingerMan Raceway
,
South Haven

,

MI
May 9, 2020

GingerMan Raceway

Track Event and Endurance Races

Entry fee's:

Track Event Morning Session: $160

Track Event Afternoon Session: $160

Endurance Races:$400 per team

Track Event is open to street cars and race cars with fenders. 

Club Racing Experience Rules-drivers may compete with or without a SCCA Competition License

Classes for Endurance Races-SRF/SM and Bracket 1 and Bracket 2(brackets are open to production based vehicles with full roll cage and other safety equipment that have approximately 350 HP or less). Basically SCCA T3 speeds or slower. 

Instruction will be offered for the Track Event and Endurance racers.