About this event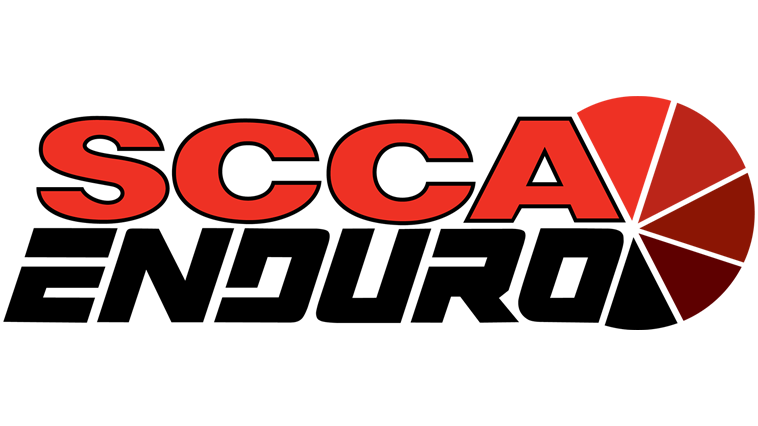 THE 2022 SCCA ENDURO NATIONAL TOUR is a four-event program to build to the inaugural SCCA Endurance Team National Championship at Sebring International Raceway in 2023. Enduro National Tour events are open to all SCCA Enduro License levels, SCCA Novice Permit Holders with appropriate track experience and SCCA Full Competition License holders.
TEAM ENTRY FEE: $1,695.00
ON TRACK: The SCCA Enduro National Tour event at VIRginia International Raceway will run on the 3.27 mile Full Course in Alton, VA, August 6-7, 2022. The format will be a 7.5-Hour Race on Saturday and an 8-hour race Sunday.
Vehicles will need to meet SCCA Enduro vehicle eligibility, which can be found

here

, and drivers will need either an SCCA Novice Permit (with appropriate track experience) an SCCA ENduro License (Rookie, Provisional or Full) or an SCCA Full Competition License.

Details on licensing can be found

here

, with more information and processes to come shortly. Full SCCA Enduro Program rules can be found at the

SCCA Enduro Page

.

Detailed Event Information/Supplemental Regulations can be foud at the

SCCA VIRginia International Racecay Enduro National Tour Page.
IMPORTANT PROCESS DIFFERENCES
Registration and Licensing processes are a bit different for the Enduro program, so we've created two pages to help you walk through the steps to success.
LICENSE PROCESSREGISTRATION PROCESS
OFF TRACK: For those who want to participate trackside and be close to the Enduro action, the SCCA Enduro National Tour at VIR has opportunities for you to immerse yourself in motorsports by volunteering to help on Grid, in the Pits, in Tech, in the flagstands and more. Please visit here to register: https://www.motorsportreg.com/events/volunteers-scca-enduro-national-tour-virginia-international-raceway-north-466190
Event requirements
Step-by-Step Instructions on how to Register
TEAM CAPTAINS
Team Captains are the only ones required to register for the event.
Add your car(s) to your vehicle garage.
Add a new profile to your account for each Enduro Team you plan to register using the following naming format:

First Name: Team
Last Name: Your choice ABC

Drivers are optional, you may go back and add additional drivers at any time.
Team Captains, your drivers must have an SCCA Membership and a MotorsportReg.com profile. If your drivers are missing either, you'll receive a reminder email from MotorsportReg.com until the drivers have completed these two steps.
List any crew that will be supporting you. For pit lane access: crew must be listed on a registration and have a current SCCA membership.
DRIVERS
Drivers do not have to register for the event but you need to complete the following so that you can be matched with your team.

Have or create an MSR profile.
Have a current SCCA membership and enter it into your MSR profile.
Add SCCA-National-Enduro to your Club Memberships in your personal profile.

Apply for your Enduro License or hold a current SCCA Full Competition License.


How to apply for your SCCA Enduro License.
Before continuing to register, be sure to add SCCA - National - Enduro to Club Membership for the TEAM. Skipping this step will prevent you from being able to access the Team Information during registration causing your registration to be invalid.
If your drivers have not added the SCCA - National - Enduro organization to their MSR profile, the system will not be able to match them to your team. Additionally, if your drivers do not list their SCCA member number in their profile, you will receive daily emails notifying you of the status until this step has been completed.
Grass Paddock Motorsports
Virginia International Raceway
Alton, VA
Download track map
Watch a video tour/lap
Buy virtual track walk