About this event
South Bend Region and Detroit Region Present
SBR/DET 2022 "The BERT Sprints" Majors
presented by Lane Automotive
at GingerMan Raceway - July 22 - 24, 2022
This event is held under the SCCA General Competition Rules and the supplemental regulations.
SANCTION # 22-M-57313
Due to staffing shortages, we will NOT be holding a CRE in conjunction with this event.
In an effort to relieve congestion at the front gate, registration will take place at the pavilion in the paddock on FRIDAY night only. Stop at the front gate, sign the GingerMan waiver, proceed to your paddock area and get set up. Then you and your crew MUST come to registration, sign in and get your wristband. Hours of registration will remain the same. All workers, drivers and crew MUST go through SCCA registration. Registration on Saturday and Sunday will be at the track gate.
All entrants/crew must either possess a SCCA Annual Waiver or sign the SpeedWaiver at the time of registration. Failure to have a SCCA Annual Waiver or sign the SpeedWaiver may result in penalties.
Event to be held on Extended Track
Download the OFFICIAL Supps here Majors Supps 2022.pdf
or continue to enter online!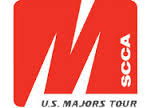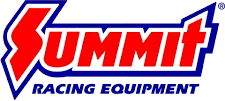 Event requirements
CLUB RACING DRIVER ELIGIBILITY: Drivers must be a current member of the SCCA and hold a SCCA Full Competition license to participate in this event. If you do not have the proper credentials it is your responsibility to contact the Registrar prior to the event.
WHEN YOU REGISTER, YOU WILL NOTE THAT THERE IS AN ADDITIONAL $20 CHARGE FOR "RUNOFFS APPEARANCE FUND." THIS IS A MANDATORY FEE FOR ALL RUNOFFS ELIGIBLE CARS. The press release explaining the fee follows:
The Sports Car Club of America has announced the return of a driver-funded contingency program supporting SCCA U.S. Majors Tour competitors in their efforts to attend next year's National Championship Runoffs at Road America.
Recently approved by the SCCA Board of Directors, the Runoffs Appearance Fund is a modern version of the former "Tow Fund" that existed until 2015. It is a self-funded contingency program that will pay out to Runoffs participants who finish atop a Majors Tour conference points championship or in the Hoosier Racing Tire Super Tour points standings.
Deanna Flanagan, SCCA's Road Racing Director, explained that the number of positions paid will be determined by the average car count per class throughout the U.S. Majors Tour season.
"The old tow fund had its flaws, but the premise behind it is something that has been missed based on the consistent requests for the program to return," Flanagan said. "The commitment involved in racing for a championship is significant, and the Runoffs Appearance Fund recognizes those who have carried their success during the season into the National Championship event.
"Since the elimination of the tow fund, we have seen a smaller percentage of top points finishers compete at the Runoffs," Flanagan continued. "The new program provides additional incentive and supports our goal of encouraging the best of the best to attend the Runoffs."
Saturday-Sunday Race Groups
| | |
| --- | --- |
| Race Groups | |
| Group 1 | SRF3 |
| Group 2 | SM, B-Spec |
| Group 3 | F500, FF, FV |
| Group 4 | FA, FC, FE2, FX, P1, P2 |
| Group 5 | GT1, GT2, GT3, GTX, T1, T2, T3, STU, AS, PX |
| Group 6 | EP, FP, HP, GTL, T4, STL |
*PLEASE NOTE: Scheduled session times are approximate and are for planning purposes only. Actual start times may vary based on forces of nature and on-track incidents. Stewards will NOT take action on MINOR schedule changes. Starting times may be altered with little, or no notice. Please pay attention to the PA.
Friday - July 22, 2022
| | |
| --- | --- |
| 2:30 - 8:00 PM | Registration/Express Tech at Pavilion |
| 2:20 - 9:30 PM | Annual Tech at base of Tower |
Saturday - July 23, 2022
6:45 - 11:00 AM

Registration at the Gate

7:30 AM

Tech at the base of Tower

8:00 AM
Group 1 Qualifying (25 min)
followed by Qualifying for Groups 2–6

Group 1 Race #1 (15 laps or 25 min)

~12:00 PM

Lunch/Ferrari Charity Rides

1:00 PM
Group 2 Race #1 (15 laps or 25 min)
followed by Race #1 for Groups 3-6

Group 1 Qualifying (15 min)

Group 2 Qualifying (15 min)

~ 5:00 PM

Cold Track
Sunday - July 24, 2022
6:45 - 11:00 AM
Registration at the Gate
7:30 AM
Tech at base of Tower
8:15 AM
Group 3 Qualifying (15 min)
followed by Qualifying for Groups 4-6
10:00 AM - Noon

Quiet Time/Lunch

12:00 PM
Group 1 Race #2 (21 laps or 40 min)
followed by Race #2 for Groups 2-6
~5:00 PM
Cold Track
QUALIFYING: A driver not qualifying within the maximum of 115% of the recognized track record of their class must obtain permission from the Race Director in order to race. In the case of unusual circumstances, the Race Director can waive this rule for the entire event. See chart in the supplemental regulations.
ENTRY FEES (includes Driver and up to 3 crew members):
Early bird entry fee (before July 16th) $515.
Entry fee (after July 16th) $565.
Entry fee, 1 car – 2 classes early bird paying (before July 16th) $865.
Entry fee, 1 car – 2 classes (after July 17th) $935.
SCCA Compliance Fee - SM $20.
SCCA Compliance Fee - SRF3 or FE2 $30.
Runoffs Appearance Fund for Runoffs Eligible Classes $20
Saturday Dinner Ticket - per person (no free) $10
PASSES: Each entry must list their crew members on the entry form. Crew must come to the registration during normal hours to sign a waiver. If the crew arrives outside of registration hours they must pay the spectator fee at the gate. The entry fee does NOT include Saturday evening dinner. Dinner tickets are $10 each and must be paid for by July 16th. This helps the organizers order the proper amount of food and eliminates waste and expense.
TIRE VENDOR: Hoosier Tire Midwest-Plymouth will be servicing this event. In order to provide you with the best service possible we ask that you place a tire reservation. This will ensure that we will have the tires on hand at the event. Please contact Fred Awald to reserve your tires. f.awald1980@gmail.com or hoosiertireply@aol.com or call (574) 936-8344
LANE AUTOMOTIVE CONTINGENCY: Lane Automotive will provide a total of $800.00 in product certificates for competitors displaying the "Lane Automotive" or "Allstar Performance" decals on each side of the car. Winners will be determined by random drawing. Decals must be displayed before Saturday's race in order to be eligible. Decals can be picked up at registration or Driver Information. Lane Automotive is located 30 minutes south of the track. Lane Automotive is a premier supplier of performance parts and accessories for racers, hot- rodders and off-road enthusiasts. They are open Monday through Friday from 9-6 pm. For more information go to: www.laneautomotive.com.
Download the official supps here Majors Supps 2022.pdf
or continue to register online!
GingerMan Raceway
South Haven, MI
Download track map
Watch a video tour/lap
SCCA - South Bend Region - Club Racing