Fri, Sep 29 - Sun, Oct 1, 2023
Road America - 2023 OktoberFAST
Road America
About this event
Join the Badger Bimmers for a drivers' education event at Road America near Elkhart Lake, Wi. This year's event is again sponsored by WeatherTech.

All students and instructors get four 25 minute on-track sessions per day on Saturday and Sunday. We plan to use in car instruction at our event. There will be fifteen 25 minute sessions on Friday for advanced students and instructors only.
If you are new to diving events, please download this document and read through it for helpful hints and tips for preparing yourself before you get to the track. HPDE 1st TImer
If you are volunteering at the event in a position such as grid manager, registration, classroom instructor or exercise manager contact David Burman before you register for the discount code. You need the discount code before you complete the registration form. If you have other questions about the event email David Burman (DEC@badgerbimmers.org).
The sound limit for all vehicles registered for the event is 103db. This limit will be enforced by Road America and any vehicles exceeding the limit will be excluded from the event.
All participants at our DE events must be members of the BMW CCA. It's not necessary that you be member of the Badger Bimmers chapter but BMW CCA membership is required. You can sign-up for a membership on our event registration page. We will submit your information and a payment of $58 to BMW CCA to establish your membership with the Badger Bimmers Chapter. The memberships offered through our registration page are available only to those that are not currently members. They are not available for renewing members.

OR you can renew your club membership you can call the national headquarters at 800-878-9292. When you renew be sure to ask for your membership number, you'll need it to complete your registration. You can also join the club by visiting the national BMW CCA web site.
You can pay for the event using a credit or debit card or with an electronic check. Payment is required at the time of registration. No refunds for cancelations after 9/23. Before that date refunds will be issued minus a $75 processing fee. New and renewal Club memberships purchased as part of your registration are not refundable.
You must have your car teched prior to the event in order to drive with the Badger Bimmers at Road America for safety and soundness. Fresh brake fluid is a must. You are responsible for the condition of your car.
Saturday Night Dinner at Siebkens in Elkhart Lake! Cash bar at 6:30pm, buffet dinner at 7:00pm. Cost is $50 per person.
The Osthoff is already sold out on our weekend!
Siebken's Resort (920-876-2600) will have a block of rooms for us. Call the resort and tell them you are with Badger Bimmers BMW CCA.

Many automobile insurance policies now exclude coverage for events that take place on a race track. The only way to know if your policy still covers driving schools is to read your policy. If you find that your policy does not cover our driving schools you can purchase event insurance from Lockton Affinity Motorsports. BMW CCA members get a discount on the purchase of both single and multiple event driving school insurance.
Drones (radio controlled flying machines) cannot be used anywhere on the Road America property.
REGISTRATION FEES
When you register for this DE event, please update your driving experience log on the MSR registration site. In many cases, that information is the only means we have for evaluating whether a driver's experience is commensurate with the run group assignment being requested. Also, this would be a convenient time to update your car information.
This is Driver Education. ALL CLASSROOMS ARE MANDATORY and failure to attend may result in loss of track time.
Advanced students for Friday - $600 through 8/15, $675 from 8/16 to 9/5, $750 after 9/5
Advanced, Intermediate and Novice students for Saturday and Sunday - $600 through 8/15, $675 from 8/16 to 9/5, $750 after 9/5
Instructors for Saturday and Sunday - $300. Instructors will be able to run in any run group as long as it is coordinated with their student so they are available when the student is not in class.
Instructors driving the Friday and teaching Sat-Sun receive a discounted Friday rate of $200! That's $500 for 3 days!
Helmet rentals are available at this time through RA, subject to change. Must have size request. Contact Road America directly to reserve your helmet at (800) 365-RACE (7223).
Download the tech form. It must be completed, and brought with you to registration at the track along with your helmet to be checked. Here's the schedule
Badger Bimmers has been a long-time supporter of Feeding America of Eastern Wisconsin. On Saturday, September 30, from 10:00 a.m. to 2:00 p.m. representatives from Feeding America will be joining us at OktoberFast to share information about their programs and collect donations of nonperishable food items. Financial donations can be also made on site.
Our DEs are also sponsored and supported by Chris Schuh of CS Motorsports Main Office:(262) 257-0678
W220 N7136 Townline Rd Lannon, Wisconsin 53046
TCR Motorsports is offering free track inspections for entrants as well as brake flushes for $75 on Saturday, September 16th.
Contact Dan Frodl: (414) 526-0646 or tcrmotorwerksllc@gmail.com to schedule your appointment.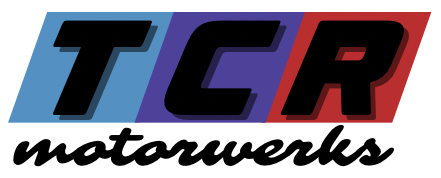 Kummrow Automotive (located on 2201 W Bender Road in Glendale, WI) will be doing free track car inspections on September 9th between 8 am and 2 pm. Appointments are required - call (414) 352-2886 to speak to Pat or Andy to schedule your appointment. They will be performing complimentary track inspections and free brake fluid flushes by appointment only for any BMWCCA member on September 9th from 8 a.m. to 2 p.m. They will have brake fluid available. Give Pat or Andy a call to set up an appointment at 414-352-2886.
Event requirements
Eligible Cars:
You do not have to drive a BMW at any of the Badger Bimmer driving schools. We welcome all makes of cars. In general convertibles and SUVs/SAVs aren't allowed - see below .
Age Requirement:
All participants must be 18 years of age or older.
Helmets:
Helmets must be Snell 2015 or later. Either SA, M or K specification ratings are acceptable. Helmets that meet BMW CCA Club Racing eligibility rules at the time of the event are also allowed. (These presently include SFI 31.1 and FIA 8860, subject to change.)
Snell sticker must be attached inside the helmet.
2010 or earlier specification helmets can no longer be used at Badger Bimmer events.
APPAREL - Full-length pants, long sleeved shirts, socks and full shoes are required. (Bare feet, sandals, and open toed shoes are not permitted.)
Driver/Passenger Restraints:
Cars must have equivalent restraints and seats for both driver and passenger.
Open Top Cars:
This event is being run using BMW CCA rules for open top cars. Such cars must have a minimum of a 4-point roll bar that meets the material and installation requirements set forth by BMW CCA. This requirement can be certified either by presenting a log book from a recognized sanctioning body (SCCA, NASA, etc.) or an inspection document signed by a race car fabrication shop. Cars with soft or no top are also required to have arm restraints. "Targa" style cars with removable roof panels (e.g., many Corvettes, Porsches, etc.) will be required to have their removable roof panels installed. Please contact David Burman (DEC@badgerbimmers.org) BEFORE registering to verify that your open top car will meet our technical requirements.
Hard top convertibles are now allowed.
SAVs and SUVs:
NO X6s, X5s, X3s or Porsche Cayennes (or any other type of SAV/SUV) will be allowed in the driving school.
Track Damage:
You will be held personally responsible for any damage to the track that may result from an incident involving you and your car. For example, if you spill oil on the track or damage a tire wall, fence or barrier, costs incurred by Road America will be passed to you for payment.
This is NOT a Racing School, but an opportunity for new drivers and experienced drivers to sharpen their skills on the road and on the track. We welcome a limited number of new drivers and will provide classroom sessions and lead/follow instruction for all novice and intermediate drivers. If you are new advanced driver to Road America an instructor will be provided to help introduce you to the track. All classrooms are mandatory as this is a Driving School.
All drivers must fill out a separate registration forms. It is not advised to share a car for novices or in the same run group.
Event organizers will make the final decisions regarding run group assignment. Completing a Motorsport.reg profile will help guide that decision.

Bring your driver's license, SpeedWaiver, helmet, and signed Tech/Driver Info Sheet to registration for inspection and a sticker.
Garage space is available at the track for a fee. This space should be arranged by contacting Road America directly at (800) 365-RACE (7223). Badger Bimmers will have no involvement in arranging for garage space. All waste tires and equipment must be removed from the Road America premises by participant. Pavement damage in the paddock area or other roadways by high point loads (e.g., by jack stands or similar equipment) shall be the responsibility of the participant causing the damage.

Drivers are financially responsible for any and all damages they cause to the facility and its parts. The only insurance covering you and your vehicle is your own. You can buy DE specific insurance from a number of companies including Lockton Affinity.
Road America
Plymouth, WI
Download track map
Watch a video tour/lap
Buy virtual track walk
BMW CCA - Badger Bimmers Chapter