About this event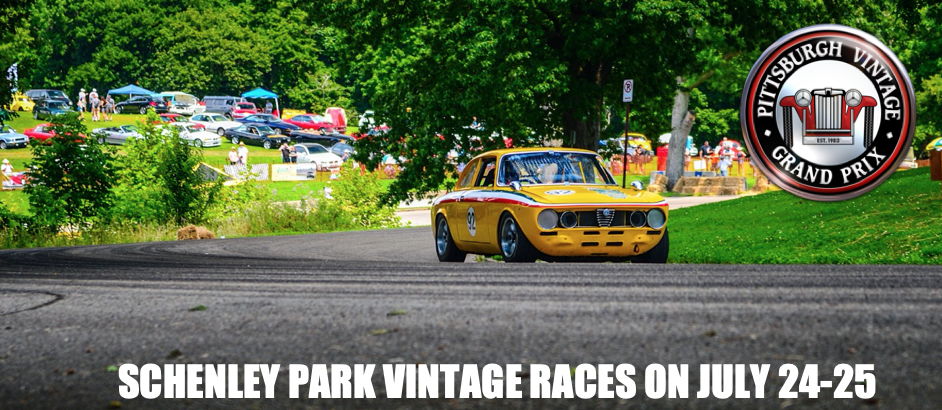 The Pittsburgh Vintage Grand Prix has a rich history of racing through the stone-walled, tree-lined streets of Schenley Park since 1983. Fans line the snow fence to watch the races through the idyllic park setting. This is the highlight of our 10-day motorsport festival. PVGP homepage for Schenley Park Races
MISSION The driving goal of the PVGP is to honor our automotive history by encouraging the preservation and racing of vintage cars in a format that emphasizes driver safety and etiquette while presenting a friendly and welcoming atmosphere for our drivers – all to raise valuable funds for our autism and Intellectual and developmental disability charity partners.
AXIS vs ALLIES RACE A $75 donation is requested from participants for this end-of-day Saturday race.
CHARITY Since 1983 our racers have shared the wheel with the PVGP in helping to donate more than $5 million to help individuals affected by autism and intellectual and developmental disabilities. Entry fees are suggested donations and are tax-deductible. We stage charity rides to raise funds for charity. Your participation is appreciated. These rides provide a once-in-a-lifetime experience for race fans. Please consider participating at PIRC on Saturday and Sunday and at Schenley Park on Saturday.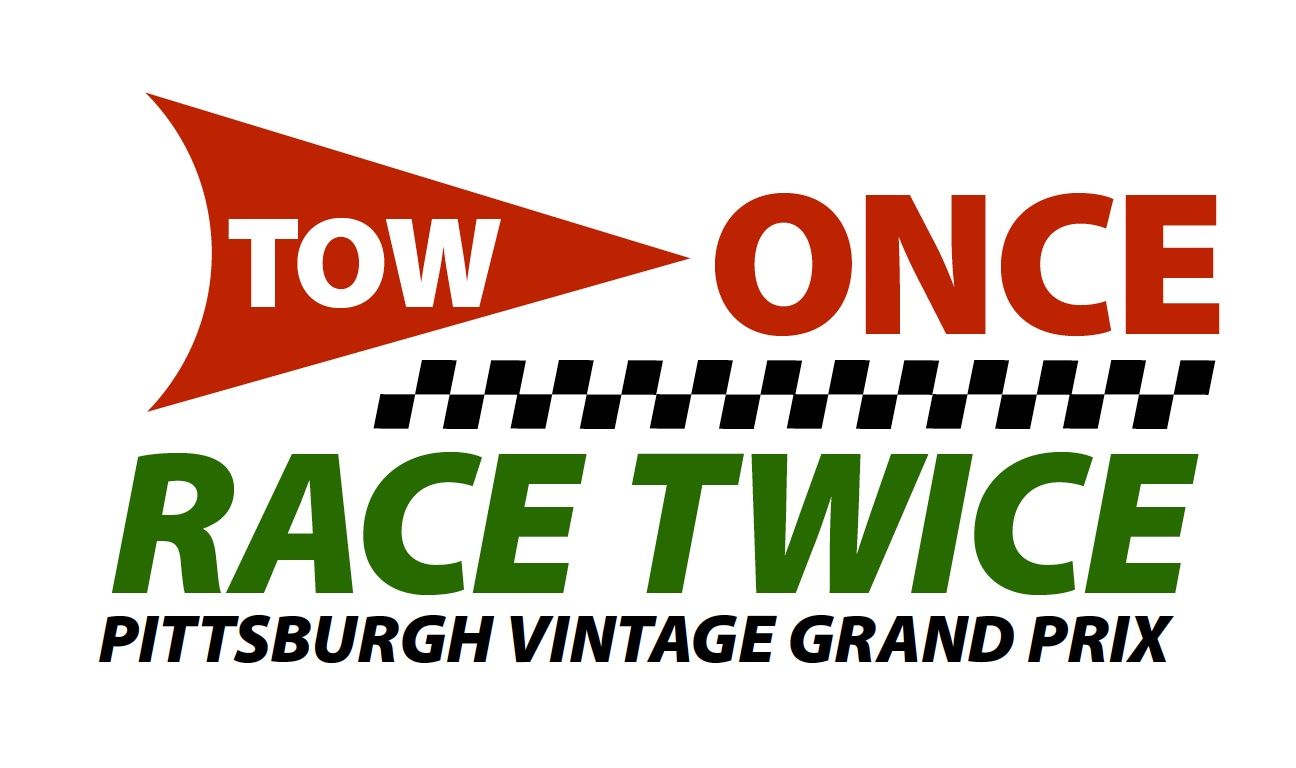 TOW ONCE, RACE TWICE! Race with us and the VRG at Pitt Race Complex on July 15-18 and the PVGP will securely store your rig at the track for free so you return the following weekend to race in Schenley Park.
HOTELS The PVGP has a hotel partnership with several nearby hotels - Visit the PVGP Hotel Partner page
CONTACT Schenley Park Competition Director: Joe Teplitz (646) 258-4000 jdteplitz@gmail.com or call (412) 680-2292 or contact our registrar John Ross jrporsche@comcast.net or (412) 759-7687.
CONTACT Schenley Park Competition Director: Joe Teplitz (412) 860-7263 or PVGP Comp Director John Bechtol (412) 680-2292
Registration Questions, please contact our registrar John Ross (412) 759-7687
SCHENLEY PARK RACE GROUPS
- Pre-War & MGTC/Preservation and Production Under 1 Litre
- Vintage Sports Racers, Formula Racers & FF
- Production Under 1.5 Litres
- Sports Cars Under 2.0 Litres
- Sports Cars Over 2.0 Litres
Schenley Park Vintage Races - July 24/25, 2021
Entry Fee $600
Single session Axis vs. Allies Sunday Race: $75
2nd or 3rd Car/Same Driver or Same Car/Same Driver in 2 Groups: $200
Optional Saturday Night Dinner and beer at start/finish line $20 per person
Combo Entry - PIRC and Schenley Park
Entry Fee: $1,125
Event requirements
jrporsche@comcast.netLicense: This event is open to any driver holding a current valid racing license from a vintage racing organization that is recognized as a member of the Vintage Motorsports Council. The PVGP Competition Committee retains the right to make the final decision as to individual driver eligibility. Competitors must be at least 18 years old.
If you do not have a medical on file with the organization that issued your license, please complete the PVGP 2021 Medical Form with your doctor's signature and upload it with your registratioJoe Teplitzn.
Please have the following vehicle information available as it will be required to complete registration:
Vehicle Year, Make and Model
3 Preferred Numbers
Transponder
Engine Displacement
Tire Brand
Upload a Picture of the exterior #1
Roll Hoop/Cage
Full Restraints
Fuel Cell
Tire Model
Tire Size: Front
Tire Size: Rear
Treaded, Wheel Type
Wheel Width & Diameter: Front
Wheel Width & Diameter: Rear
Schenley Park Race Circuit
Pittsburgh, PA
Pittsburgh Vintage Grand Prix