Potomac's Watkins Glen DE
PCA - Potomac, The Founders' Region - DE
Friday, May 15 — Sunday, May 17, 2020
Watkins Glen International
,
Watkins Glen

,

NY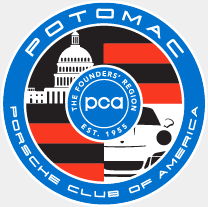 PCA Potomac returns to historic Watkins Glen International for its famous 3-day DE.  This is a must-do event!
***PCA Potomac is taking all developments concerning the coronavirus (COVID-19) seriously and will continue to monitor the situation. We would like to encourage everyone to regularly check our website (www.pcapotomac.org) and Facebook (https://www.facebook.com/PCAPotomac/) before attending events sponsored by PCA Potomac Region.  Due to rapid developments regarding Coronavirus, we may need to cancel events with short notice. Billing and garage registration for this event will be significantly delayed.***
Our hands-on, high-energy driver education program will give you the experience needed to learn how to drive your car toward the limits. We offer 90 minutes of track time per day, with 5 different run groups. Are you a beginner or starting out? Our Green and Blue Run Groups offer an assigned instructor who will ride with you in your car to help you learn how to drive your car fast while being safe. Did we mention there are no speed limits? We also have run groups dedicated to solo drivers, and if you are an advanced driver then you may be suited for one of our higher run groups with fast driving and extended passing (with a point-by) anywhere on the track.
The greatest part of Potomac PCA is the people, people that will help you with your car, and new friends to drive with. We host a happy hour on Friday and Saturday evening after the track shuts down. This is a great time to talk about the day's driving, boast about your day, or just get to know the people you are sharing the track with. Our motto "be safe, have fun, and learn" will certainly be remembered after a weekend with us.
Watkins Glen is an FIA Grade 2 road course that used to hold Formula 1 racing events, and currently holds IMSA, NASCAR events; nothing like watching racing on TV when they are racing on a track THAT YOU HAVE DRIVEN! The track itself is 3.4 miles long, offers the climbing esses, a pair of falling esses that drop 14 stories in height, the famous toe of the boot, and plenty of high-speed driving on an outstanding smooth racing surface. Watkins Glen also offers fuel, large paved paddocks, garages, food services, plus an option for dinner with the Potomac PCA at the Glen Club overlooking the climbing esses. Want a little more? We plan to conduct an Extended Passing session for the White Run Group to prepare those drivers for the higher-level run groups.
Please make sure all your guests are registered and have signed waivers. Drive safe, smart and have a great weekend. As always, "It's not just the cars, it's the people."
Registration Fee: $580 for drivers, $295 for instructors
Garages: $100 for the weekend. These will be offered to instructors and PCA Potomac DE volunteers before the event via email from the Registrars. Garages still available will be opened to all registrants.
Potomac requires your car to be inspected no more than two weeks prior to the event.  Potomac will be offering a free tech inspection, please see Tech Inspections for more details and to download the required Tech form.