About this event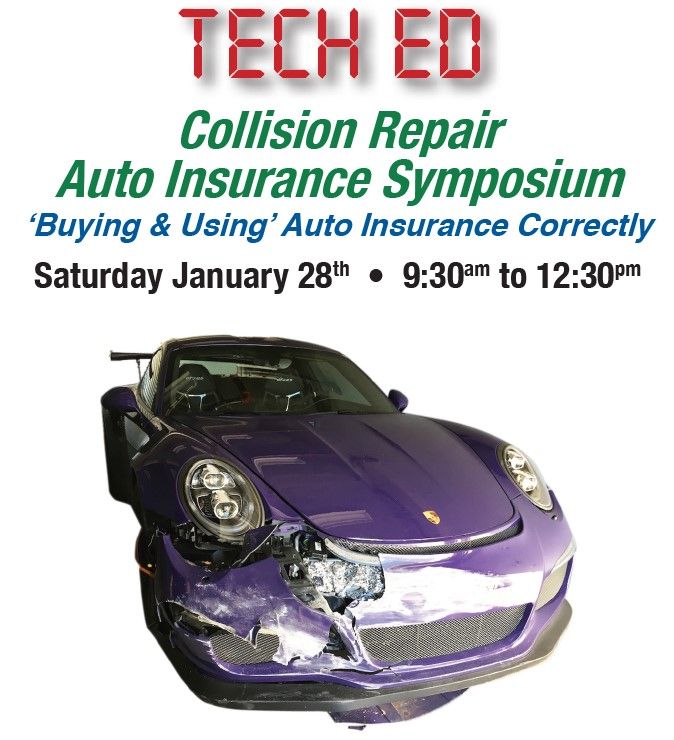 Haury's Collision & Vintage / Collision Consulting / Galileo Law - PNWR TechEd – January 28, 2023
Saturday, January 28, 2023
PNWR / Haury's Collision & Vintage, Seattle, WA
Registration is OPEN
FREE TechEd
Registration ends on January 27, 2023 at midnight
Learn to… 'Buy & Use' Auto Insurance Correctly. This is the PNWR's 'MOST USEFUL' TechEd.
Why am I passionate about this TechEd?
This will be the 4th time the PNWR is covering this topic. Because of this TechEd, I get calls from PNWR members who need help with their insurance claims. Because of this TechEd we can help PNWR members! If you drive a car, ANY car, you NEED to attend this TechEd.
If the PNWR paid you $1,000, would you attend this TechEd?
If you attend this TechEd the PNWR will be paying you at least $1,000… How?
This TechEd has SAVED PNWR members THOUSADS of DOLLARS in insurance costs and claims!
In one case WE SAVED a PNWR member over $30,000.00
Who should attend?
Everyone who drives a car
Bring a guest! Family member – Neighbor – Co-worker
Why should you attend this TechEd?
Save YOUR LIFE
Save THOUSANDS of DOLLARS
Save TIME
Eliminate GRIEF and FRUSTRATION!
Become an informed and discriminating consumer
This TechEd will cover:
Auto Rebuild Shop stuff:

Insurance Claims stuff:

Insurance Policy stuff:

Collision Consulting stuff:

Diminished Value

Loss of Use

Obtain 'Full Value' after a 'Total Loss'

Pre-Purchase Inspections… Was it repaired correctly?

Buying Insurance 'Do's & Don'ts
Event Details
Free TechEd
Saturday January 28th
9:00 am Doors Open
9:30 am Program Begins
12:30 pm Program Ends
Coffee – Water - Donuts – are provided
BRING a folding chair
Location:
Haury's Collision & Vintage
11514 Lake City Way Northeast
Seattle, Washington 98125
To Pre-Register
Scroll… DOWN this page
Click on… 'Register now' Black Button
Follow…

"Prompts"

in RED boxes

Pre-Register
Questions:
Sincerely,
John P. Mueller
Technical Education Chair
Porsche Club of America - Pacific Northwest Region
Event requirements

All attendees are welcome. You do not need to be a member of the Porsche Club ...but you really should consider it. It's about the people.
PNWR Tech Ed - Haury's Collision
Seattle, WA
PCA - Pacific Northwest Region - Tours & Social Events
More events from this organizer