About this event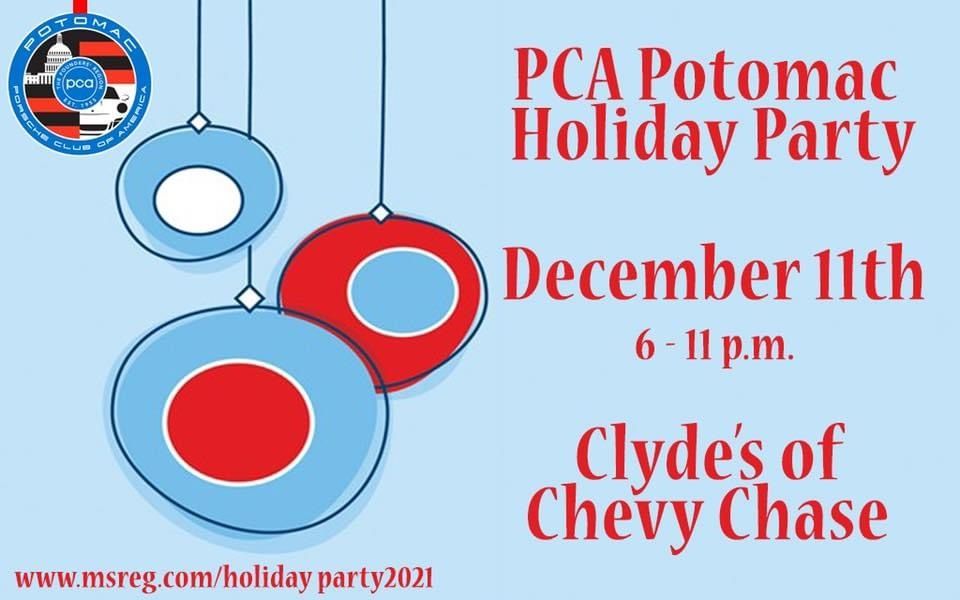 PCA Potomac Holiday Party
Saturday, December 11, 2021
6 p.m. to 11 p.m.
Clyde's of Chevy Chase
Race Bar (lower level) - ENTIRE FLOOR
5441 Wisconsin Avenue
Chevy Chase, MD 20815
$25 - Includes Hors d'Oeuvres
Cash Bar
The Race Bar is home to a 1957 Jaguar XKSS valued at over $1,000,000, a 1925 3-wheeled Morgan, and a 1937 Hillegas midget race car, as well as a vast collection of auto and race art and model cars. $7,000,000 was spent on the interior of the restaurant alone – it is a car nut's fantasy!
PARKING:
Very safe parking is available in the parking garage adjacent to Clyde's. Turn left after entering the garage and proceed down to the second level (virtually empty in the evenings). Take the stairs marked by the Clyde's sign. Your parking ticket will be validated by Clyde's.
Event requirements
At least one in the party must be PCA Potomac member.
Clyde's of Chevy Chase
Chevy Chase, MD
PCA - Potomac, The Founders' Region
More events from this organizer