Wed, Mar 30, 2022
PCA Potomac at Porsche Parade, Phase II
VIRTUAL CALL
About this event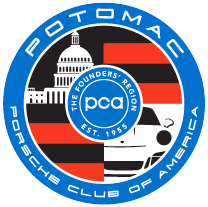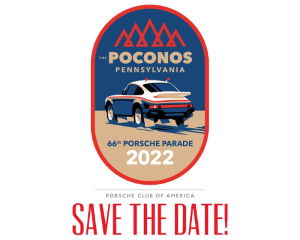 Learn about Porsche Parade Registration: Phase II (Banquets, Events, Tours)! Join us via Zoom on ***JUST CHANGED TO WEDNESDAY, MARCH 30***, 2022, at 7:30 PM.
Special Guest: Maggie Goodman Garnett, PCA Juniors@Parade Co-Chair, National Social Media Chair
Registration for Phase II can be tricky, so make sure you are prepared!
Location: Via secure Zoom link, which will be emailed to registered Zoom participants.
Porsche Parade, PCA's signature annual convention, will be in our neck of the woods for the first time in many years in 2022. Let's show our Potomac pride by turning out in force for this spectacular event that will feature a week of competitive events (e.g., autocross, rally, concours, SIM racing, golf tournament), tours, tech sessions, a tech quiz, an art show, 5K walk/run, social events, banquets, Parade Juniors (e.g., new teen lounge and arcade area, juniors-only competitions), other family FUN, and much more! The location boasts one of the world's largest indoor waterparks!
Join us to learn tips and tricks for Phase II Registration for Parade. Visit the Parade website at www.PorscheParade.org! Check out the Parade Schedule: https://www.porscheparade.org/parade-schedule.
Here's what you need to know:
Parade will take place June 12-18, 2022 at Kalahari Resorts in the Poconos.
Phase I Registration for Parade (registration and lodging) opened on February 2.
Phase II Registration for Parade (banquets, events, tours) will open at noon ET on April 6.
Potomac is offering a special Potomac drive and dine Thursday, June 16, at a local restaurant!
This Parade promises to be the most family-friendly Parade yet!
The Pocono Mountains are beautiful and full of great driving roads. You won't want to miss #PCAParade2022!
VIRTUAL CALL
Woodbridge, Virgina
PCA - Potomac, The Founders' Region
More events from this organizer