About this event
PCA/California Inland Region Presents:
Zone 8 Concours D'Elegance at Porsche Santa Clarita
Date: Saturday, April 1st 2023
Location: Porsche Santa Clarita, 23645 Creekside Rd, CA 91355 Santa Clarita, CA
From Interstate 5, take Exit 15 at Valencia Boulevard, then proceed eastbound to Creekside Rd on the right, and follow the signs.
Come on out with your friends and family to our annual Concours/Car Show! All cars will be displayed at Porsche Santa Clarita.
In addition to those Porsches in the Judged Categories, we will also present a "People's Choice Award" in the Display Category for the Porsche you would most likely want to have in your garage.
If you have one or more friends that have a Porsche and are not yet members, we invite them to register and display their cars at this amazing location. Many local visitors will be attending, so let's get prepared to show off our Porsches!
The Concours will be conducted in the Wunderground, and immediate vicinity of Santa Clarita Porsche. Car placement will begin at 7:30 am. Judging will begin at 10:00 am, with the presentation of awards at 1:00 pm.
We have limited spaces so make sure to sign up early. Deadline to register is 26th March.
Cost of Judged entry is $85 for the first entry, and $75 for additional entries. Display only is $50 per vehicle.
Judged cars wll get priority parking underground, after which, display only will fill any remaining spots and then be stage outside.
All participants will receive a ticket for free lunch.
Additionally, there will be music, freshly cooked food, multiple coffee stations, and a lot of fun.
Questions: Contact Alex Helyer- alex_helyer@hotmail.com or concours@cai.pca.org, telephone: 425-306-1359
Event requirements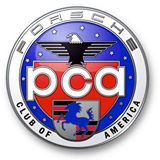 Classify your Porsche in accordance with the Zone 8 rules book. You can download the rules from https://www.zone8.org/assets/docs/2023/2023Z8Rules.pdf#page=75
You can find additional information on Zone 8 Concours at http://www.zone8.org/events/format/concours.php.
Porsche Santa Clarita
Santa Clarita, CA