About this event



OMSC Lapping day - September 11, 2021
Shannonville Motorsport Park
Fabi Circuit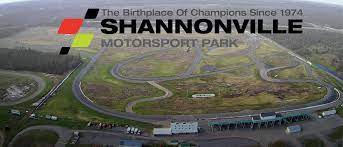 OMSC is excited to host a lapping day event at Shannonville Motorsport Park. Come out and enjoy the day with friends, cars, food and running laps :)
SCHEDULE
| | |
| --- | --- |
| 7:30am | Registration opens & helmet tech (Wristbands & Stickers) |
| 8:30am | Mandatory Drivers Meeting (Brief discussion of the day) |
| 9:00am | Track opens (Get lapping) Groups TBD |
| 12:00-1:00 | BBQ lunch provided - Grab your lunch during your break |
| 5:00pm | Track closed (Time to pack up) |
| 5:00-6:00pm | Depart for home |
GROUPS
We have many experienced drivers that are willing to answer any questions you may have during the event.
| | |
| --- | --- |
| Novice | No or little experience lapping |
| Intermediate | Some experience at lapping |
| Advanced | Experienced at lapping |
CAMPING
Camping is unavailable due to the drifting event.
COSTS
1. Register on or before August 14th: $180 OMSC members (Best Deal) or $200 non-members
2. After August 14th: $200 OMSC members or $225 non-members
3. At the track: $250
*** Looking to purchase an OMSC membership? ($40) Click HERE ***
Please keep in mind that our day goes rain or shine. Entry fees are non-refundable.
Event requirements
HELMETS ARE REQUIRED
Helmets will be inspected
Snell 2010M or SA valid until 3/31/2025
Snell 2015M or SA valid until 3/31/2030
Snell 2020M or SA available October 1, 2020
Snell SA is required with a roll cage
*** No Loaner Helmets available for health and safety reasons ***
VEHICLES
Vehicles will NOT be inspected, it is the responsibility of the owner to ensure the vehicle is up to snuff.
ANY vehicle is welcome except lifted trucks or cars, motorcycles, ATV's, dirt bikes.
WAIVER
Please fill out our online waiver located HERE
Shannonville Motorsport Park
Shannonville, ON