May 2017 NCC BimmerWorld RACE SCHOOL, Summit Point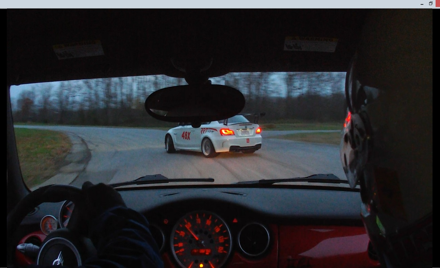 BMW CCA - National Capital Chapter - Driving Schools
Saturday, May 13 — Sunday, May 14, 2017
Summit Point Raceway - Main
,
Summit Point

,

WV
Registration closed May 5, 2017 11:59 PM on May 5, 2017 11:59 PM EDT Registration ends May 5, 2017 11:59 PM on May 5, 2017 11:59 PM EDT Registration opens December 23, 2016 2:00 PM on December 23, 2016 2:00 PM EST Registration runs from December 23, 2016 2:00 PM to May 5, 2017 11:59 PM
Welcome to the BMW CCA, National Capital Chapter (NCC) BimmerWorld Race School, May 13-14, 2017 on the Main Circuit at Summit Point!!
THIS WILL BE A VERY EXCITING WEEKEND COMBINING OUR HPDE ON THE MAIN TRACK WITH A RACE SCHOOL! 
The cost will be $475 for both Saturday and Sunday! All registrants must contact Dennis Pippy with high performance driving experience at dlpippy2012@gmail.com  or 703-509-4727
NOTE: AS OF 4/3/2017 THE RACE SCHOOL IS FULL WITH A LONG WAITLIST
NOTE:
SNELL 2005 rated helmets were authorized for use in 2016. Beginning 2017, Snell 2010 and later helmets are required.
NON-BMW CCA Registrants - You must be a BMW CCA member to attend any BMW CCA HPDE. If you are not a member, no problem, you can register at www.bmwcca.org Furthermore, as you register, if you do so as a National Capital Chapter (NCC) member, the NCC will reimburse you for your BMW CCA membership registration fee. After you've registered as a member, send confirmation of your new membership status to the registrar upon registration for the race school. Be certain to include your membership number upon registration.
Convertibles, SAVs, SUVs, retractable hardtops, T-tops, targa-tops, trucks, vans, motorcycles and rental cars are NOT PERMITTED ON TRACK. If the vehicle has no roof or the roof of the vehicle can be removed with anything less than a saw, it is not allowed at NCC HPDEs. 
VEHICLE INSPECTION REQUIREMENTS - Cars must be inspected BEFORE EVERY HPDE and/or Race School and within 60 days of every HPDE and/or Race School by a qualified service facility.  A properly completed tech inspection form (supplied) must be presented at the track.  It is your responsibility to ensure that your car is safe and road-worthy. If you're bringing a race car, you must present proper race car safety and certification material.
The BimmerWorld BMW CCA Club Racing School is specifically designed to transition the intermediate-to-advanced high-performance driving school driver from high performance driving to club level racing. Students are introduced to traffic, passing, and driving lines that they do not experience in the typical high performance driving school. The racing school goes beyond a high performance driving school in the areas of driver development and track experience.
 
Like driving schools, safety is the first priority. The BimmerWorld BMW CCA Club Racing School is similar to a high performance driving school with a two-day event. You drive your own car and track sessions are alternated with classroom sessions. However, while the instructors are ever vigilant, they do not ride in the car with you, but make observations from key points around the track making their observations in the extensive classroom sessions which typically run three to four hours per day. The on-track exercises and lessons go beyond what you've experienced at a high performance driving school. The training includes vehicle preparation, driver development, rolling starts, restarts, passing, on-track space management and driving lines that don't resemble that perfect driving school line. After each on-track session, the instructors and students review what transpired on the track. Sharing problems, making observations and reviewing mistakes as a group allows for different perspectives and enhances the learning environment. A considerable amount of effort is aimed at the mental aspects of racing and not just the mechanics of moving the car around the pavement.
 
The BimmerWorld BMW CCA Club Racing School isn't just for the driver who thinks he is ready to hit the club racing circuit. It allows those drivers who want to advance their skill level beyond the driving school level, or those who are simply curious to learn about what's involved in being a racecar driver, an opportunity to do so in a safe, controlled environment without making the full investment in racing safety equipment. The school teaches skills for an environment where the driving conditions are very different from the usual driving school situations. The school teaches you how to cope with congestion and traffic considerations unseen in driving school and how to drive your car on less than that "perfect" driving school line. The school develops situational awareness judgement skills in dealing with what other cars around you may be about to do.
 
Unlike the large variety of professional race schools, the BimmerWorld BMW CCA Club Racing School offers you the opportunity to drive your own car. The experience is less expensive and more relevant to your actual driving situation. The school is designed as a learning experience and not a speed contest. The emphasis is on driver development, so race-prepared cars are not required and neither are driving suits, racing seats or harnesses. Only a 2010 or later driving school helmet is required and a desire to learn.
 
Students at the school are observed on the track and monitored in the classroom for skill and awareness. Attitude plays a significant role in determining who graduates. Graduation from the BimmerWorld BMW CCA Club Racing school does not automatically qualify you for a BMW CCA Club Racing license.  However, if you complete the race school and successfully meet all of the school's requirements, you will be eligible for a rookie license and the opportunity to join the ranks of BMW CCA Club Racing which many consider to have the finest club racing level drivers in North America.
 
If you are interested in attending the BimmerWorld BMW CCA Club Racing School, or have questions about this school, please contact Dennis Pippy at dlpippy2012@gmail.com  or 703-509-4727.  We welcome your participation and look forward to seeing YOU at the track!