NAAC WDS 1 - Jan 26-27, 2019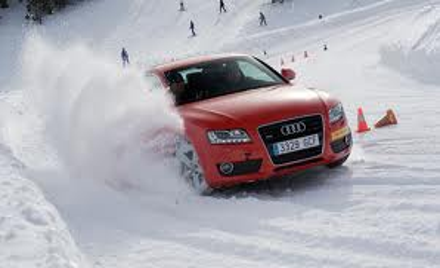 Audi Club NA - North Atlantic Chapter
Saturday, Jan 26 — Sunday, Jan 27, 2019
Team O'Neil Rally School
,
Dalton

,

NH
Registration closed January 19, 2019 11:59 PM on January 19, 2019 11:59 PM EST Registration ends January 19, 2019 11:59 PM on January 19, 2019 11:59 PM EST Registration opens October 7, 2018 12:00 AM on October 7, 2018 12:00 AM EDT Registration runs from October 7, 2018 12:00 AM to January 19, 2019 11:59 PM
If you're reading this, you probably live someplace where it snows in the winter. You also probably drive an Audi, quite possibly with the fabled Quattro all-wheel-drive system. While you may drive one of the most snow- and ice-capable vehicles in the world, how would you like to increase your confidence behind the steering wheel and really learn how to drive it in the snow?

Our Winter Driving School (WDS) will be held at the Team O'Neil Rally School in Dalton, NH. It is a safe, low-speed event with expert instruction and a fun atmosphere, on a closed course. If you would like to learn to control your car in slippery conditions, to handle every type of skid including correcting understeer and oversteer, how to stop most quickly in icy conditions, then this school is for you.

The school will begin with a classroom session in which we will cover the basic principles of driving on snow and ice -- types of skids and how to correct for them, winter car preparation (such as why snow tires are a good idea, even on a modern all-wheel-drive car), and so on. You will then drive your vehicle to the Rally School site, where we continue through a day and a half of exercises such as a slalom, a skid pad, and a road course (all under instructors' expert tutelage) in which these principles are put into practice:
The skid pad teaches the difference between understeer and oversteer (and is a lot of fun!), while 
The slalom teaches the importance of looking ahead, weight transfer, and the proper amount of steering input.
Combining the two into a challenging road course puts everything together and includes a variety of turns and a "lane toss" where a devious instructor directs the student to switch into one of two lanes and stop the car, all in distances that look difficult if not impossible (but believe us, with practice it is possible).
The school wraps up with a fun 'time trial' that connects the skidpad and exercise areas where the goal is consistency through several runs.
Schedule
| | | | |
| --- | --- | --- | --- |
|   Registration | Cabot Inn & Suites |   Friday |   7:30 PM - 9:00 PM |
|   Registration (continued) | Cabot Inn & Suites |   Saturday |   7:00 AM - 8:00 AM |
|   Classroom Training | Cabot Inn & Suites |   Saturday |   8:00 AM - 9:00 AM |
|   Track Time |   Team O'Neil |   Saturday |   10:00 AM - 4:00 PM |
|   Track Time |   Team O'Neil |   Sunday |   9:00 AM - Noon |
|   Time Trial (Optional) |   Team O'Neil |   Sunday |   1:00 PM - 3:00 PM |
NAAC will provide make-your-own sandwiches, snacks, and cold beverages for lunch Saturday - please plan on bringing a bagged lunch for Sunday
Fees
Under 21 with registering parent . . . . . . .  $150
ACNA Members . . . . . . . . . . . . . . . . . . . . $ 295
All others . . . . . . . . . . . . . . . . . . . . . . . . .  $ 325
This event is very much at your own pace, and everyone from inexperienced to very experienced drivers will learn a great deal and have a blast. For drivers who have enjoyed our high performance driver education events on racetracks, the Winter Driving School is an excellent opportunity to hone car control skills that then apply to all sorts of driving, improving safety even on the track.
Front- and rear-wheel drive vehicles are required to have snow tires on the drive wheels as a minimum.  Snow tires will this icon on the tire sidewall: 
.Our school is a great opportunity for licensed drivers of all ages to learn how to confidently drive in a New England winter. Held at a safe and isolated facility, this is the perfect place to learn car control skills. Unlike events held on a race track, there are no restrictions on the type of vehicle allowed – convertibles, trucks, and front-, rear-, and all-wheel-drive vehicles of all kinds are welcome (they don't even have to be Audis!).