MoTeC Training with Chris Brown-June 2020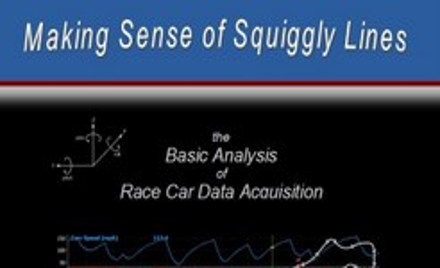 Krause & Associates LLC
Monday, Jun 8 — Tuesday, Jun 9, 2020
Virginia International Raceway
,
Alton

,

VA
Renowned data engineer and author of "Making Sense of Squiggly Lines," Chris Brown, will present MoTeC training at Krause & Associates facility on site at VIRginia International Raceway Monday and Tuesday June 8-9, 2020. 
Chris will present TWO separate classes on TWO consecutive days.
June 8th, Monday, "Introduction to MoTeC Software"
June 9th, Tuesday, "Driver Coaching With Data"
8:30 AM-5:30 PM each day.
Day 1: Introduction to MoTeC Software
A full day of training that will teach you all the basics of using your MoTeC logger. Subject topics include: 
-Dash Manager-logger setup software
-i2 Standard-data analysis software
"How to" and best practices are highlighted throughout the class. Each participant will receive a printed notebook of the class material slides for taking notes. Topics covered will include:
Downloading data
Managing data files
Setup of GPS and lap timing
Logging parameter setup
Display and alarm setup
Shift light setup (SLM)
i2 graphs and layout setup
i2 hotkeys
i2 track maps and section (segment) timing
Participants are required to bring their own laptops. MoTeC software works with Windows laptops only.
Day 2: Driver Coaching with Data
A full day training seminar discussing the use of data for driver coaching. This class will teach you how to read squiggly lines and understand their meaning. This seminar is for drivers, driver coaches, car chiefs, crew chiefs and engineers. Each participant will receive a printed notebook of the class slides suitable for taking notes. Topics covered include:
Speed analysis
Multiple driver comparison
Getting the most from ABS braking systems
Tire grip theory
Cornering theory
Calculating understeer/oversteer from steering
How to use the Theoretical Best Lap
Integrating video
Participants are NOT required to bring their laptops for this class.
You MUST sign up and pay directly at http://squigglylines.com/training-schedule/ 
The fee is $300/class, $600 for BOTH classes.