About this event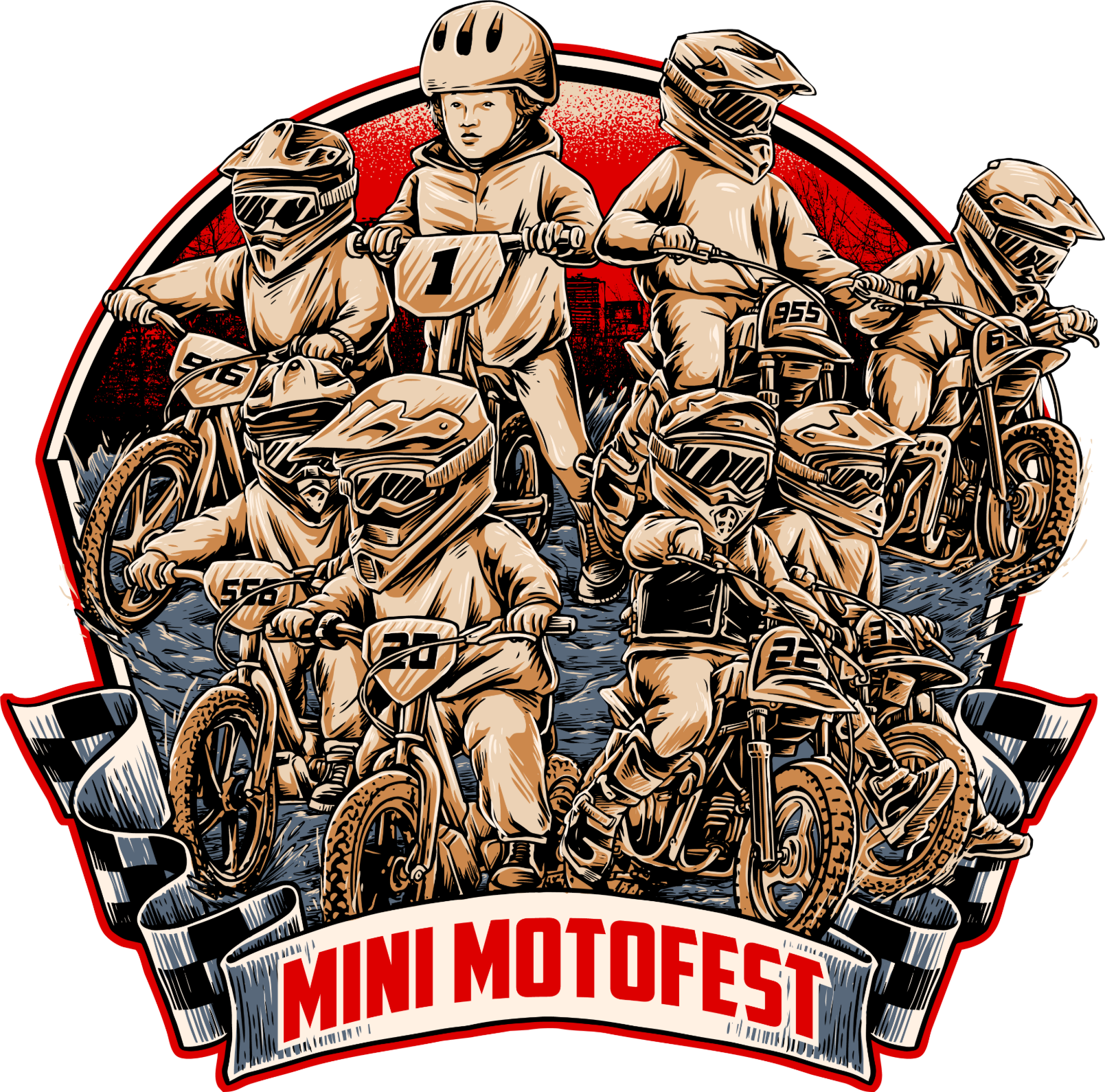 ⌤
Mini Motofest motorcycle racing for the whole family. For the little senders on PW50s, 51cc, 65cc, 85cc, 110cc, 150cc, 250cc.
⌤
TRANSPONDERS / LIVE-TIMING
We will run transponders at our races for the professional feel and to be completely fair. 1 per bike is preferred to ensure you have the correct time for your specific bike. If you don't need specific bike times than 1 transponder per rider is OK. We are using the Mylaps TR2 Car/Bike (red) Transponders.
You can purchase your own transponder here or rent one for the day here.
To purchase direct from MyLaps click here.
We also have Live-Timing available at MyLaps website or Speedhive App
⌤
2022 RACE CALENDAR
⌤
SCHEDULE OF EVENTS - Just 1 Racing Mini Motofest
PW50 & Motorcycle Classes Offered
PW50 - 3yrs old
PW50 - 4yrs old
PW50 - 5yrs old
PW50 - 6yrs old
PW50 - 7-8yrs old
PW50 - Girls Open
PW50 - Open Age
PW/TTR/CRF51cc - (4-5) Open
PW/TTR/CRF51cc - (6-8) Open
PW/TTR/CRF51cc - Girls Open
PW/TTR/CRF51cc - Open Age
TTR/CRF/KLX 70-110cc (7-9)
TTR/CRF/KLX70-110cc (10-12)
Micro-E (4-7) 1kWh Battery Energy
Micro 1 (4-6) Shaft Drive 51cc 2-Stroke
Micro 2 (4-6) Limited 51cc
Micro3 (7-8) Limited 51cc
Mini Open (up to 110cc)
Adult Beginner
Adult Mini Stock
Adult Mini Open
Adult Mini Moto Moms
Adult Mini Moto Dads
KIDS CLASSES OFFERED
Mini E (4-8) Husqvarna, KTM, GasGas
PW/CRF 51cc (4-5)
PW/CRF51cc (6-8)
TTR/CRF/KLX 70-110cc (7-9)
TTR/CRF/KLX70-110cc (10-12)
51cc Jr Shaft Drive
51cc New Racer Group
Girls Jr/Sr 0-51cc (4-8)
51cc Jr - Max 10" wheel (4-6)
51cc Jr - Max 12" wheel (4-6)
65cc (7-9)
65cc Girls (7-11)
65cc (10-11)
85cc (10-12)
85cc-150cc Girls (10-16)
85cc (13-15)
85cc Mini Sr 1 (12-14)
85cc Mini Sr 2 (13-15)
Supermini Beginner
Supermini Open Age
125-250 Schoolboy (12-16)
⌤⌤
Follow us on our official IG: @MiniMotofest
Follow us on IG: @DRTracingINC | FB: /DRTracingINC
Tag us in your posts #DRTracing #MiniMotofest
For more events & info www.DRTracingINC.com
Lake Elsinore Motorsports Park
Lake Elsinore, CA
More events from this organizer