Sat, Sep 24, 2022
Midwestern Council Endurance Championship Race #3
GingerMan Raceway
About this event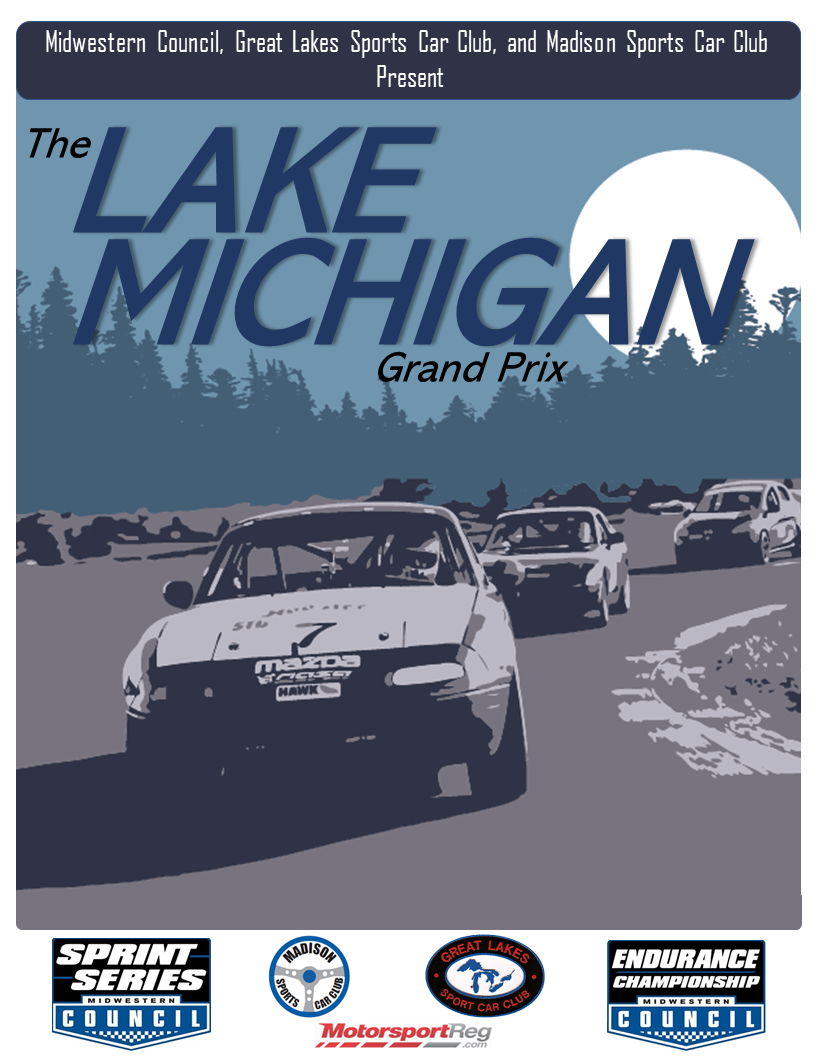 The 150 Minutes Du Mans during the Lake Michigan Grand Prix Weekend at GingerMan Raceway!
Please join Great Lakes Sports Car Club (GLSCC) and Madison Sports Car Club (MSCC) at GingerMan Raceway!
The 150 Minutes Du Mans will begin Saturday afternoon at 3:20 pm and will run 2-1/2 hours.
See table below for identifying your specific class based on prior times at various tracks:

Saturday September 24th features MCSCC Sprint Race #6 preceding the Enduro. Enduro drivers will have a dedicated practice on Saturday as well!
Sunday September 25th will be another day of Midwestern Council's Sprint Series with points race #7. Sign up for every opportunity and you can get 4.5 hours of track time this weekend!
Worker drawings for gas cards. Work a corner the day you're not competing.
Dinner Saturday evening.
Free admission for crew - plenty of paddock space
All sprint races will run a combined group schedule (Vintage combined). Please be see the attached entry packet for group information -- Gingerman 2022 Enduro Entry Form v002 (2022-09-19).pdf
Come out to support and celebrate MC's return to GingerMan Raceway, working or both. We want to keep GingerMan a regular event on the schedule!
Event requirements
This event is governed by the Midwestern Council GCR, available at this link: http://mcscc.org/gcr.php
All MC races are open to drivers holding a valid current MCSCC, SCCA (Pro, National/Full Comp/Major or Regional/Novice with one race signoff minimum), WHRRI, BMWCCA (full), EMRA, CASC, PCA (full), NASA (full), ACC Levels 1 and 2, SVRA, or VMC racing license. MC has an Enduro Racing Permit to welcome drivers from non-licensed series such as Chump Car and Lemons.
During 2022, Midwestern Council only Snell 2015 or newer helmets will be required as well as an approved Head and Neck Restraint device (i.e. HANS, NecksGen, etc.).
Drivers must be 18 or over, or 17-18 years old with completed MC Minor Participation License paperwork in place.
MC.2014.Minor Participation Procedures.pdf
More information is available on our website.
GingerMan Raceway
South Haven, MI
Download track map
Watch a video tour/lap
Great Lakes Sports Car Club