About this event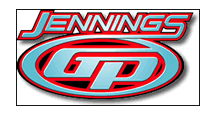 Jennings GP March 18 & 19, 2023
We ride Rain or Shine - No refunds/credits unless the track management cancels the event!
You agree when you pay that you are fully committed to this event and will not request/expect a refund or credit!
Please visit our website at www.trackdaywinner.com for additional information.
PLEASE READ BEFORE REGISTERING!!
If you are new to Track Day Winner you will automatically be assigned to our NOVICE group. If you are currently classified as an Intermediate or Advanced rider with another organization, please send a screenshot of your current riding group credentials via email to john@trackdaywinner.com. We will consider making the change to allow you to sign up with a higher skill level group.
DO NOT REGISTER FOR NOVICE IF YOU CAN SHOW YOU ARE QUALIFIED TO RIDE IN A HIGHER SKILLED GROUP!! IF YOU DO REGISTER AS NOVICE AND THEN EMAIL ME ASKING TO BE PUT IN A HIGHER SKILL LEVEL GROUP YOUR REGISTRATION WILL BE CANCELED AND YOU WILL NOT BE ALLOWED TO RIDE THAT EVENT!
Also, do not create multiple accounts in MotorsportReg! If you forgot your password contact MSR to request a new one!
Event requirements
General Requirements
Registration will be from 7am thru 8:00am each morning. You must check in, get your riding credentials, and sign our waiver at registration. All tracks have you sign a waiver to enter their property but Track Day Winner also requires you to sign AN ADDITIONAL WAIVER at registration. PLEASE BRING YOUR BIKE AND A PHOTO ID TO REGISTRATION & TECH. All riders will have already paid so we will run an express registration to get you registered, our waiver signed, your bike properly inspected, and get you back to your pit to be ready to attend the mandatory rider's meeting. MANDATORY RIDERS MEETING EACH MORNING AT 8:10am - YOU MUST ATTEND THIS MEETING OR YOU CANNOT RIDE!
NO DAY-OF PURCHASING OF TRACK TIME WILL BE AVAILABLE - YOU MUST PRE-REGISTER ON LINE AND PAY FOR YOUR TRACK TIME PRIOR TO COMING TO THE TRACK. REGISTRATION WILL CLOSE 2 CALENDAR DAYS BEFORE EVERY EVENT!

You cannot ride in any other riding group than the group you registered for and have a sticker to ride with! We may bump you up or down depending on staff recommendation and riding group availability.

You must be at least 15 years old to participate in any Track Day Winner event. Riders younger than 18 years old must have a signed waiver from BOTH PARENTS or legal guardian and AT LEAST one parent or legal guardian must be at the track.

A leather full coverage one or leather two piece protective riding suit must be worn. No textile gear allowed on track. If you are using a two-piece suit, the top and bottom must zip together. The zipper does not have to be a 360 degree zipper; a zipper that joins the top and bottom is sufficient.

A full face helmet - NO MODULAR (Snell, DOT or equivalent approval) in good condition with no damage to it is required of all participants. If your helmet is more than five years old, it should be replaced. Helmets are stamped with a date of manufacture inside. If you cannot find a date of manufacture it may be because your helmet is very old! If in doubt, replace it!

Gauntlet style leather gloves are required.

Sturdy, over the ankle leather motorcycle-specific boots must be worn. No hiking or recreational boots allowed.

Here are some optional items that can make your day more comfortable: Change of clothes, hat, food, water, bananas/fruit, lawn chair, pop up canopy, fan, sunscreen, portable radio, cash, list of emergency contact numbers, photo ID, generator (if power is needed), tool kit, spare parts, showering items.
TDW Motorcycle Technical Inspection Requirements (ALL EVENTS)
All motorcycles must pass technical inspection before riding. If you bike fails technical inspection you cannot ride it on the track until the failure is corrected. Please make sure that your bike will pass technical inspection before arriving at the track.
ALL GROUPS
50% tire tread remaining - no exceptions
50% brake pads remaining - no exceptions
All levers must be tight and undamaged - brake, clutch, shifter, etc.
The throttle must operate smoothly with no binding or sticking. When twisted the throttle must quickly return to the original position without binding or sticking.
Properly adjusted and lubricated chain.
Mirrors removed or taped over. All turn signals, headlights, reflectors, tail lights removed or taped over. Any other glass or plastic parts taped over. WHEEL WEIGHTS TAPED OVER
Headlight & brake/ tail light deactivated/unplugged and taped over. Should not see light bleed around or thru the tape
Bodywork should fit snug to the bike and not be loose in any way
GoPro or similar style cameras MUST BE SECURELY TETHERED to your bike. No helmet mounted cameras of any kind are allowed. No smart phones allowed on the bike while on track.
No fluid leaks. No fork leaks. Footpegs, shifters, exhaust hangers tight and functioning properly
Fully functioning front and rear brake
INTERMEDIATE AND ADVANCED ONLY
Oil filter, drain plug and oil filler cap must be secured, SAFETY WIRED and not leaking
NO ANTIFREEZE in the bike - Use plain distilled water in the radiator or use Water Wetter, Engine Ice, or similar solutions mixed with distilled water in your radiator.
________________________________________________________________________________
If you crash or any part of your bike touches the ground (except for your tires) YOU MUST HAVE YOUR BIKE RE-INSPECTED BY A STAFF MEMBER BEFORE GOING BACK OUT ON THE TRACK. If you have an at-fault crash twice in one day you will not be allowed to ride any more that day. If a staff member approaches you due to erratic lines or to discuss issues with your riding listen to what they are telling you. Any instance of not respecting a staff member will result in you being asked to leave the event.
You should bring the basic tools you need to prep your bike for the track. This includes wrenches, screwdrivers, painter's tape (for covering glass and plastics) and other tools. Keep a close eye on tire air pressure. Too much air or not enough air in a tire can be a disaster! If you aren't sure what pressures to run, go and see the tire vendor at the event. That person will be able to answer almost any tire-related questions you might have.
Stay hydrated! Even in cool weather you will sweat profusely when riding in a leather suit on a racetrack! Keep an eye on your pit area and those around you. Don't leave valuables laying around while you are out riding.
Most of all, ride your ride. Don't fall into the trap of keeping up with a buddy or trying to improve your riding ability too quickly. If your mind or body tells you something listen to it! If you aren't comfortable at any time, come back to your pit, find a staff member, and work out a solution. If something happens on track that makes you uncomfortable let an instructor or staff member know - don't take matters into your own hands.
NO RACE MOTORS BEFORE 8AM OR AFTER 6PM
Here is a GENERAL timeline of how each day will be run:
Saturday
7:00-8:00 Registration and Tech will be open
8:10 Mandatory Rider's meeting (riders must attend or they can't ride)
9:00 Track goes hot with A Group first, then I Group, then Novice, 20-minute sessions each
12:00-1:00 Lunch
1:00 Track goes hot same rotation as morning sessions
5:00 - Event ends.
Sunday (some tracks observe quiet time from 10am through Noon)
7:00-8:00 Registration and Tech will open
8:10 Mandatory Rider's meeting (riders must attend or they can't ride)
9:00 Track goes hot with A Group first, then I Group, then Novice, 20-minute sessions each
12:00-1:00 Lunch ( Sunday quiet time depending on track - no race motors, no announcements)
1:00 Track goes hot same rotation as morning sessions
5:00 - Event ends