GVC BimmerWorld BMW CCA Club Race School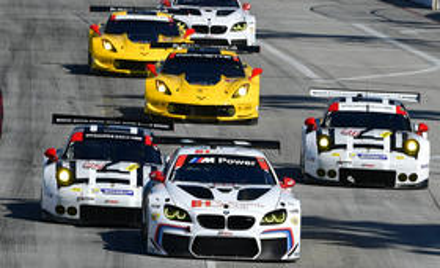 BMW CCA - Genesee Valley Chapter
Friday, Jun 8 — Sunday, Jun 10, 2018
Watkins Glen Int'l
,
Watkins Glen

,

NY
Registration closed June 1, 2018 11:59 PM on June 1, 2018 11:59 PM EDT Registration ends June 1, 2018 11:59 PM on June 1, 2018 11:59 PM EDT Registration opens January 20, 2018 12:00 AM on January 20, 2018 12:00 AM EST Registration runs from January 20, 2018 12:00 AM to June 1, 2018 11:59 PM

Genesee Valley Chapter BMW CCA presents
BimmerWorld
BMW CCA Club Racing School
Watkins Glen International
If you're considering advancing to the ranks of BMW CCA Club Racing, or simply interested in accelerating your driving proficiency, the BimmerWorld BMW CCA Club Racing School (BCRS) is the event for you.
BCRS is a two-day program with the option to add an additional day of open-track driving on Friday, June 8.  BCRS forms a separate run group within GVC's three-day June Ultimate Driving School, taking the slot normally occupied by our Group S program.  It is open to advanced- or higher-level HPDE students, HPDE instructors, and drivers from other recognized HP driving organizations with equivalent experience.  You do not need a race car OR a BMW to participate.  Cars of any marque suitable for use in a BMW CCA HP driving school, as well as fully prepared race cars, are suitable as long as they pass GVC technical inspection. Racing attire is not necessary, but helmets rated either Snell SA2010 or Snell SA2015 are required.

CRS is a safe and fun learning experience, where you can see what its like to go racing without actually racing. You will go places where you've never been, in a safe and controlled learning environment.
Format:  The BCRS is incorporated as a separate run group within GVC's June HP driving school.
Friday:  Optional (and very affordable) open-track day running alongside solo-level (Group S) driving school students and instructors. 
Saturday and Sunday: There will be four CRS classroom sessions and four half-hour track sessions each day.  The classroom curriculum covers the fundamentals of wheel-to-wheel performance driving, including competitive passing techniques, racer and race car preparation, and closed-circuit racing regulations.  During track sessions, you'll practice corner passing, close-quarters driving at speed, green-flag race starts, and a full simulated race exercise all under the watchful eye of BimmerWorld and BMW CCA Club Racing Instructors. 
 
After successfully completing this school, you will have satisfied the educational requirement to apply for a provisional BMW CCA Club Race license. This school may also qualify you to apply for NASA, SCCA or other regional race licenses.

Acceptance into the school:
Requires submission of your driving resume to the CRS Chief Instructor – Shaun McKenzie (shaunmckenzie839@gmail.com) –  as soon as possible after you register.  Your resume should include the following details:
Your current HP driving proficiency level (intermediate, advanced, instructor, etc.; include SLIP level if you have one)
Make, model, year, and modifications to your car
HP Driving/racing organizations and tracks you have experience with.
The (approx.) total number of track days/events you have run, over how many years
The type of events (club or pro driving schools, open lapping days, race schools, time trials, etc.) you have run
The approx. number of track days you have driven solo, and your most recent solo event.
Any pro driver coaching you have received, and if so with whom, where, and how long
Names and email addresses of two references familiar with your driving (chief instructor, driving coach, licensed racer)
The CRS Chief Instructor will review your resume to make a final decision on your acceptance to the school.  Drivers accepted to the school will have their registration status changed from "new" to "confirmed". If you are not selected to attend, you may request a transfer of your registration to GVC's June driving school.  Otherwise, your registration fees will be refunded in full, or credited toward another GVC HPDE at a later date.  

Bonus Features (complimentary unless otherwise noted)
GVC Driver's Resource Center:  Helpful advice, refreshments, and assistance for all participants and guests.
Event shirts for all participants.
After-hours socials at the track both Friday and Saturday, open to all driving school and BCRS participants and guests.
Tire and performance parts auctions courtesy of our generous sponsors.
Friendly and helpful staff to make this your Ultimate Driving School.
Cancelations
Fees may be refunded or credited toward a future GVC Driving School if cancelation occurs before the registration deadline.
No refund or credit after the registration deadline unless we can fill your slot with another driver.
Accommodations
The host hotel is the historic Seneca Lodge (http://www.senecalodge.com/) located at the upper entrance to beautiful Watkins Glen State Park off NY 329.  The Lodge is famous for its food and racing heritage.  The bar is notable for its collection of over 60 years of racing memorabliia, as well as an extensive selection of fine beverages.  Another favorite place to stay very close to the track is the Falls Motel in nearby Montour Falls.  http://www.thefallsmotel.com.  These lodgings fill quickly, so make reservations early. 
Many other accommodations are available in Watkins Glen, from cozy bed-and-breakfasts to the luxurious Watkins Glen Harbor Hotel.  

Camping at the track:  Not available.  Offsite camping is available at nearby Watkins Glen State Park and at private campgrounds in the area.
Thank you for considering attending the BimmerWorld BMW CCA Club Racing School at Watkins Glen International.  Please direct questions to either Shaun McKenzie (shaunmckenzie839@gmail.com) or Ron Checca (ron@checca.us).