GVC Advanced HPDE, Time Trial, Race School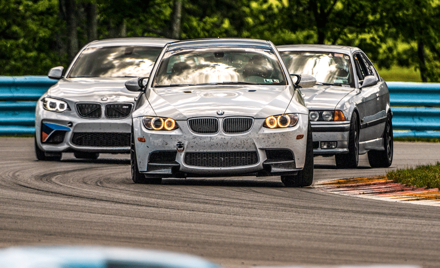 BMW CCA - Genesee Valley Chapter
Friday, Aug 21 — Sunday, Aug 23, 2020
Watkins Glen International
,
Watkins Glen

,

NY
Registration closed August 17, 2020 11:59 PM on August 17, 2020 11:59 PM EDT Registration ends August 17, 2020 11:59 PM on August 17, 2020 11:59 PM EDT Registration opens January 1, 2020 12:00 AM on January 1, 2020 12:00 AM EST Registration runs from January 1, 2020 12:00 AM to August 17, 2020 11:59 PM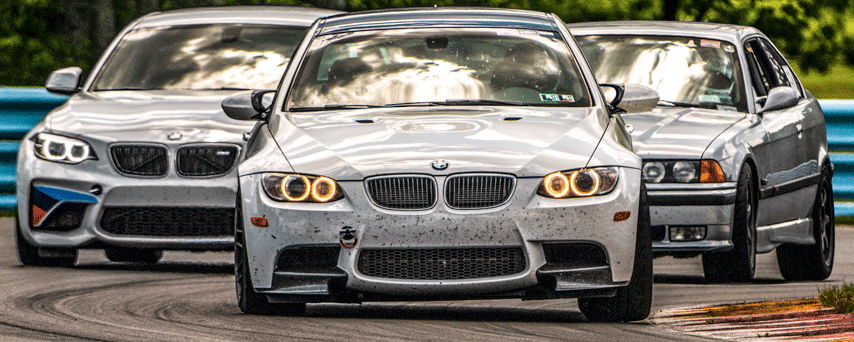 GVC 

Advanced

HPDE 

at the Glen

 
GVC HPDE #106
Looking for lots of track time? Perhaps something extra?  This is the event for you!
Our Advanced HPDE is open to expert and advanced track drivers, Club Racers and Instructors.  It's a great opportunity to further develop your high performance driving skills. The unique DE format has two run groups, fast and faster, alternating every half-hour each day all day.  You assign yourself to one or the other run group according to your preferred pace and comfort level. Regardless of which run group you choose, all drivers have the option to drive in either group at any time when the track is "green" as long as appropriate respect is paid to the run group's pace and "culture".  All standard BMW CCA safety protocols and passing rules will be in effect. Lots of choices for track time and special events with one, two- or three-day registration options for every budget.  Unlike our driving schools, there are no assigned instructors at the is event.  However, instructors are available by special arrangement if you are new to the Glen and need a bit of help.
If you are unsure whether you qualify, please contact  Bill O'Neill (GVC Chief Instructor).

Special Options:
BMW CCA Club Racing Time Trials
Friday only
BMW Club Racing Time Trials (TT) offers a driver a competitive step up from driving school event, instructing, and Auto-X, but is not wheel-to-wheel racing.  Any car that passes tech inspection for a driving school (HPDE) may be used for TT. Extra safety equipment is always encouraged, but not required.
BMW-TT is open to Solo (Group S or equivalent) and advanced – intermediate (GVC Group 2) students (with approval*) and all driving school instructors. Each driver will be screened before being accepted for TT.
TT participants get 4 separate sessions during open track Friday. Similar to qualifying for a race, it's all about your single fastest lap in a session. Time Trial cars are gridded by lap times in the previous session and are assigned a specific grid position to avoid unnecessary overtaking. Between TT sessions the track remains open for practice and lapping by TT participants. This amounts to full day of track time.
With any registration package that includes Friday, you may select TT as an add-on.
Bimmerworld BMW CCA Club Racing School SOLD OUT!
Saturday and Sunday only
The Bimmerworld CRS is a challenging and fun track experience.  Though the ultimate goal of the school is to recruit new racers to BMW Club Racing, you don't have to drive a BMW, or have a race-prepared car, driving suit, or race harness to participate.  Any vehicle that passes tech for our driving school is adequate for the CR School.  Completion of the CRS does not automatically qualify you for a BMW CCA Club Racing license. But if you have the experience and meet certain requirements, you will be eligible for a rookie license, and the opportunity to join the ranks of BMW CCA Club Racing, which many consider to have the finest club racing level drivers in North America. 
With any registration package that includes Saturday and Sunday, you may select CRS as an add-on. CRS is SOLD OUT!

If you register for a three-day Big Weekend, you may also add-on both TT and CRS!  (Free garage space included!)  

CRS is SOLD OUT!
To read more about the CR school, please use this link to the BMW Club Racing website:  Bimmerworld Club Race School
Advanced Data Coaching
Saturday and Sunday only
GVC is offering Advanced Data Coaching to lapping students who are interested in taking the next leap in driving skills development. A highly-qualified Data Coach will work with you to utilize data from your vehicle to reveal opportunities for improving your driving technique. In addition to personal 1-on-1 coaching, we provide an AiM Solo 2 data logger to use for the weekend at no extra charge. We are confident that you will see track performance gains that will rival modifications to your car costing thousands of dollars by improving the most important component in your car - you!  Fee is $250 for a two-day (Sat./Sun.) program.  No money due at registration; we collect the fee (cash or check only) at the event.  Only six AiM units available, so don't wait to sign up! 
Due to current NYS COVID-19 regulations, WGI will only allow participants ("drivers"), and no more than two "crew members" per driver, at this event.  
Registration options and fees:
One-day Event:  $375
Any single day: Friday, Saturday or Sunday
Garage rentals available on-site space permitting.  $50 (half-bay for the day)
Two-day Event:  $725
Any combo of two days: Friday/Saturday, Saturday/Sunday, or Friday/Sunday
 
Club Race School (Saturday - Sunday only): $795  SOLD OUT!
           Garage reservations (optional at time of registration): $65 (half-bay for both days; two-car max. per bay).
Three-day "Big Weekend":  $925
Add Time Trial Friday: $70
Add 2-day Club Race School Sat/Sun: $70  SOLD OUT!
Garage reservations (optional at time of registration): $80 (half-bay for 3 days; two-car max. per bay).
NOTE:
With any registration option that includes Friday: participate in TT for additional $75
Saturday/Sunday two-day registrations: add Data Coaching for additional $250 (paid at the event).